Get to Know
our Faculty
Which faculty member's passion is Michael Jackson? Or Legos? Or Homemade Pho? What staffer was a college bicycle racer? Coaches the shooting sports team on the side? Is seriously working on tractor beams?
Irreverent, funny and always informative, our Get to Know series allows the personalities of the faculty and staff who make up the Red Wolves community shine.
---
Nominate Someone to Get to Know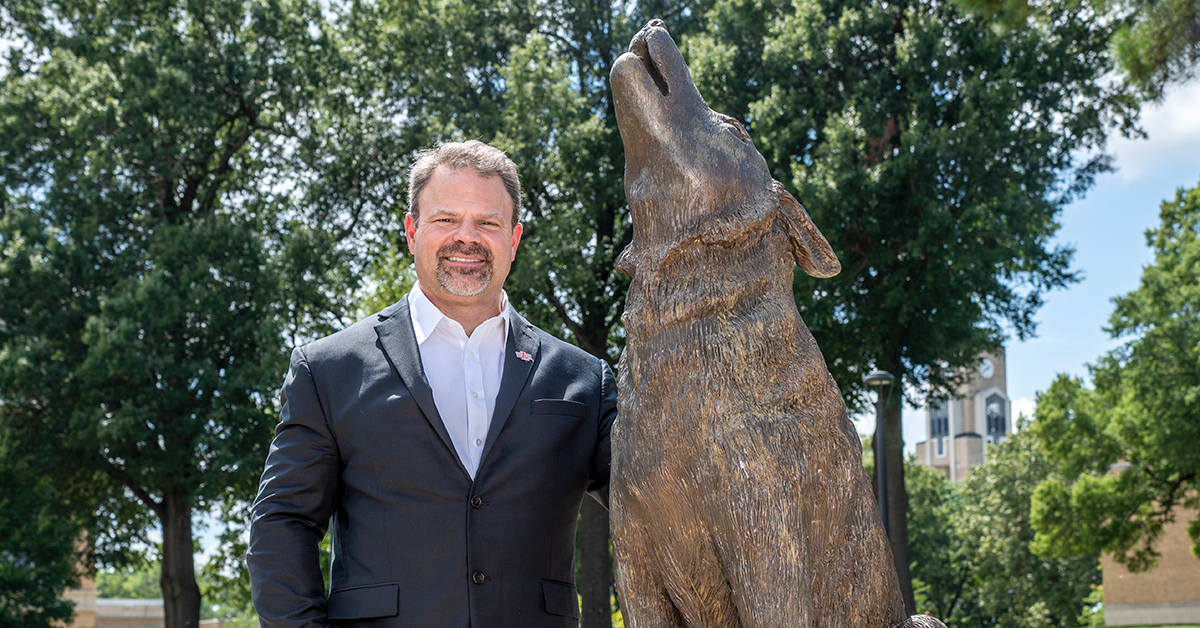 Latest Feature
Dr. Todd Shields' first day as chancellor was nine days before the fall semester. If you've heard him speak lately, he describes it as "drinking from a fire hydrant." Now that Homecoming is behind us, we thought it would be a great time for him to sit down with a familiar face to share a little more about himself and his vision for A-State.