Get to Know the Faculty: Dr. Po-Lin Pan
03/24/2015
Joining Arkansas State in August 2009, Dr. Po-Lin Pan is an associate professor of strategic communications. Let's get to know Dr. Pan.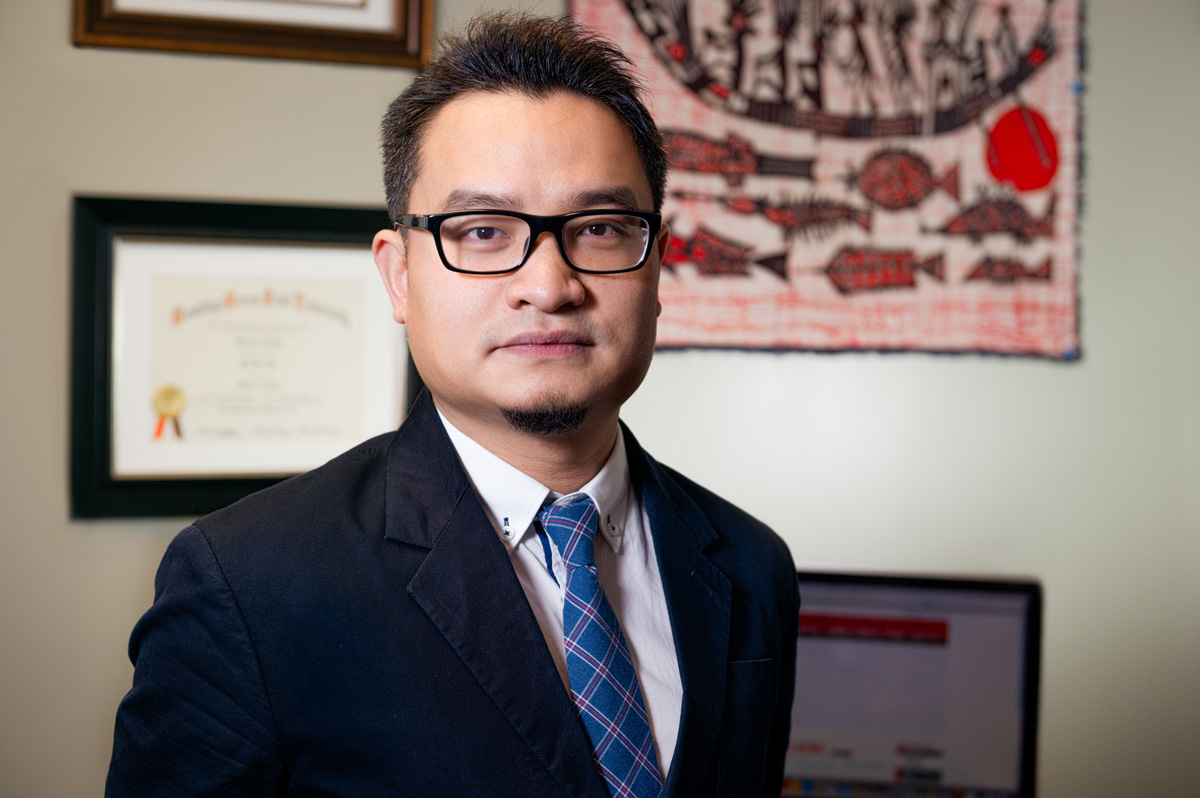 Dr. Po-Lin Pan
Place of birth?
Taipei City, Taiwan
Why did you choose A-State?
It's great to work in the place where both diversity and globalization are highly valued. At A-State, I enjoy its Southern hospitality as well as inclusion of people with different cultures and nationalities.
Who was your favorite teacher (and why)?
My elementary school teacher—Min-Ling Cheng. I learned from her that education is for everyone in need without the discrimination of gender, culture, and social class.
Your philosophy on education in seven words:
Build supportive relationships that facilitate student success.
What music is playing in your car?
The Classics by the Shanghai Restoration Project
My favorite trip was...
A trip to many cities in West Europe with my wife in 2007 as we were backpackers and limited by budget.
If I could travel anywhere it would be...
Paris.
Four people I'd take to coffee...
François Truffaut, Woody Allen, Wong Kar Wai, and Rainer Werner Fassbinder.
The best advice I ever received was...
"Life is cyclical and the best way to stay focused is to ignore the swings and instead focus on the long run."— Vivian Schiller
My hobby is...
Hiking with my wife and beaching with my daughter.
A perfect day is...
a sunny day that I can take my daughter to the zoo and educate her to identify each animal and tell her the story of each animal.
Cats or dogs?
Cats
I wish I could...
teach some impoverished children somewhere in rural China or fundraise for building or furnishing schools to provide good education to these children.
Only my friends know...
I wrote several screenplays when I was a high school student. During that time, I always believed I would be a movie director in the future.
My favorite saying is...
"Nothing is original. Steal from anywhere that resonates with inspiration or fuels your imagination."— Jim Jarmusch