Get to Know the Faculty: Terrance Armstard
06/09/2020
A man whose career is spent capturing images, Terrance Armstard brings a global perspective (and the passport stamps to prove it) to his position with A-State's School of Media and Journalism. Let's get to know the man from Monroe.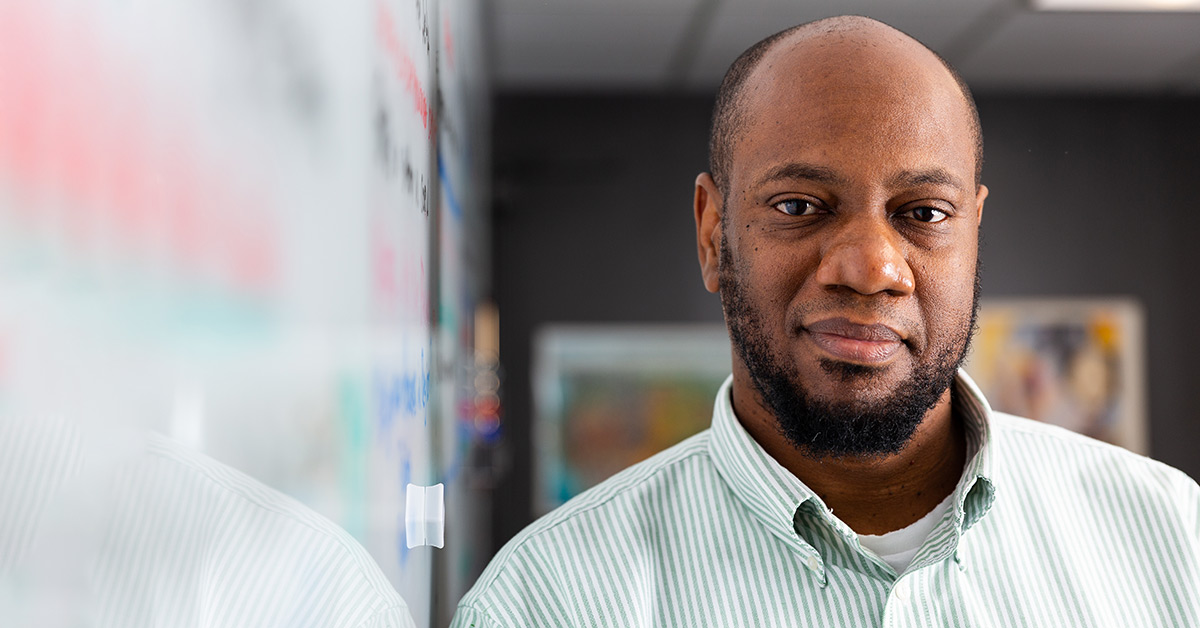 Terrance Armstard
Place of birth:
Monroe, Louisiana
Why did you choose A-State?
The best Media and Journalism Program in the State, and I want to help make it even better!!
What makes a good professor?
Experience (provides application and opportunities to increase knowledge)
Understanding (Creates the checks and balances along with self-corrections and adjustment)
Patience (time to walk through life's challenges and see both expected and unexpected outcomes)
Mentoring ability (Few people appreciate domineering egos, especially the young. A good professor is an academic coach that helps the student players win the education game to get the degree trophy and go to the employment celebration after party)
My favorite trip was...
hiking Tiger Mountain in Taipei, Taiwan, in 2018.
What is one thing you always have on you...
curiosity.
Who was your favorite teacher (and why)?
Sarah Howell, my 12th grade English teacher. She was super smart, attractive, educated and had Ronald McDonald hair. I couldn't wait to attend her class.
My hobby is...
Tai Chi - Yang Family Style Long Form.
My passion is...
my sons.
What makes for a good student?
Dedication and determination through an insatiable sense of curiosity.
What's the value of a university education?
The value is the path toward the metropolis of understanding it places you on, not the socioeconomic level of pay society (all societies) place on it relative to fluctuating job markets and industry-based employment.
Your philosophy on education in EIGHT words:
Teach what you know, learn what you don't
If you could teach another field, which one and why?
I teach photojournalism and photography now. I'd teach fine art photography (my minor in college because, although highly competitive, getting a job in photojournalism was much more probable than getting a job in commercial photography or becoming a fine art photographer) because naked people and leaves provides a much needed break from the reality of civil violence, corrupt politics and a world in everyday disarray pretending to be organized.
What is the one thing I've learned I'd tell my college self...
Leave the country immediately after graduating! Go to Shaolin and don't look back!
What is the one thing you wish you could teach everyone about your field?
Being a good photographer is being an experienced photographer, and being a good journalist and being a listener, not an activist. You provide a voice for the voiceless, not a blowhorn for your own opinion.
Before I retire, I want to...
go to Shaolin Monastery/Temple and practice Chinese Wushu.
In college, I was known for...
my photography.
What music is playing in your car?
Yanni's "In Celebration of Life"
What is your most prized possession?
My library of books
The last book I read for fun was...
Malcolm Gladwell's Outliers.
If I could travel anywhere it would be...
Hokkaido, Japan.
Four people I'd take to coffee...
A photographer's table of Steve McCurry, Annie Liebovitz, James Nachtwey and Gordon Parks.
The best advice I ever received was . . .
"Get Good and Get Out!" career advice I received from members at Poynter Institute for Media Studies in St. Petersburg, Florida in reference to working at a terrible newspaper.
My favorite thing in my office is...
my new Dell 2719H Monitor which rotates for page design work in Adobe InDesign.
My pro sports team is...
the New Orleans Saints.
My pet peeve is...
unpruned trees and power lines.
What is your favorite podcast?
"Snap Judgment"
My favorite motion picture is...
"Prometheus" 2012.
The television series I can't miss...
"Dark" on Netflix.
My favorite meal is...
fried catfish with Louisiana Hot Sauce and Cajun rice with a splash of Tony Chacerés seasoning.
The one thing I will not eat is...
Liver.
A perfect day is...
a windy rainy day with heavy rolling clouds drinking a hot caramel Mocha at a coffee house in rural Japan.
My spirit cartoon character is...
Lion-O from the "ThunderCats" cartoon series.
What I like about Jonesboro is...
my job at A-State.
When I want to crush karaoke, my song is...
"Cry Little Sister" by G Tom Mac.
Cats or dogs?
Neither
E-book or hardback?
Hardback
Beach or mountains?
Mountains
Dinner or supper?
I'm dinner until I go to my mother's home, then its supper.
The one thing I'd take to a desert island (and a boat is not an answer)...
Beyoncé.
I wish I could...
communicate with every lifeform.
Only my friends know I...
watched Dr. Who as a young child.
My favorite saying is...
"You can't teach what you don't KNOW, You can't lead where you won't GO, You can't give what you ain't GOT, Then again, you cannot be what you are NOT!"