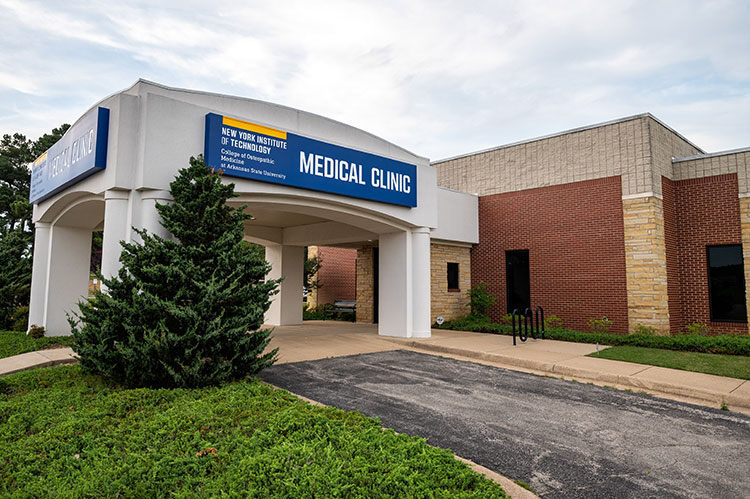 The A-State Student Health Center (SHC) is now operated by NYIT College of Osteopathic Medicine at A-State, and is known as the The NYITCOM at Arkansas State Medical Clinic. It continues to offer provides an array of medical services to A-State students including:
Treatment of Minor Illness and Injury
Physical Exams
Immunizations
Female and Male Exams
PAP Smears
STI Testing
Pregnancy Testing
Pregnancy Prevention (birth control, condoms, etc.)
Students may be referred to other facilities for additional laboratory tests, x-rays, diagnostic imaging, counseling, or specialized services as deemed necessary by our staff.
Eligibility and General Information
All currently registered students of Jonesboro campus are eligible to use our services.
In order to serve you better, we prefer you call us at (870) 972-2054 to schedule an appointment for medical services. Students who walk-in will be scheduled for the next available appointment slot.
To be prepared for your visit to the Student Health Center you should:
Bring your Student ID & Health Insurance Card
Know all medications & doses you are currently taking
Know your medication allergies & sensitivities