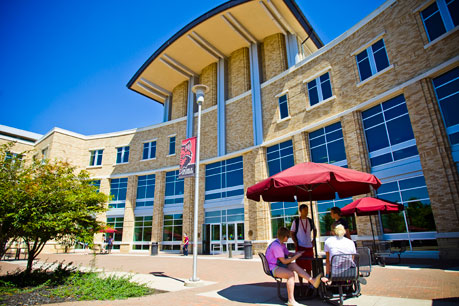 The Carl R. Reng Student Union is a hub of activity for campus life at Arkansas State. Students, faculty, staff, alumni and community visitors all go to the Reng Student Union to experience the many activities and services taking place every day.
The Hub of Campus Activity

Something is always going on at the Reng Student Union. Visitors experience a dynamic environment that provides state-of-the-art conference and meeting room space, a variety of dining options, as well as diverse university and student organizations.
Hold Your Next Event in the Union
The Reng Student Union offers a variety of programs, activities, and services to foster a sense of community life, which enhances a diverse learning experience. Complete the form linked below to start the space reservation process.
Online space request form >>