Get to Know the Faculty: Gauri-Shankar Guha
05/05/2015
Along with one of the most diverse playlists we've received so far, Gauri-Shankar Guha is also the coach of Arkansas State's national title winning shooting sports team. Let's Get to Know a little more about another unique A-State professor.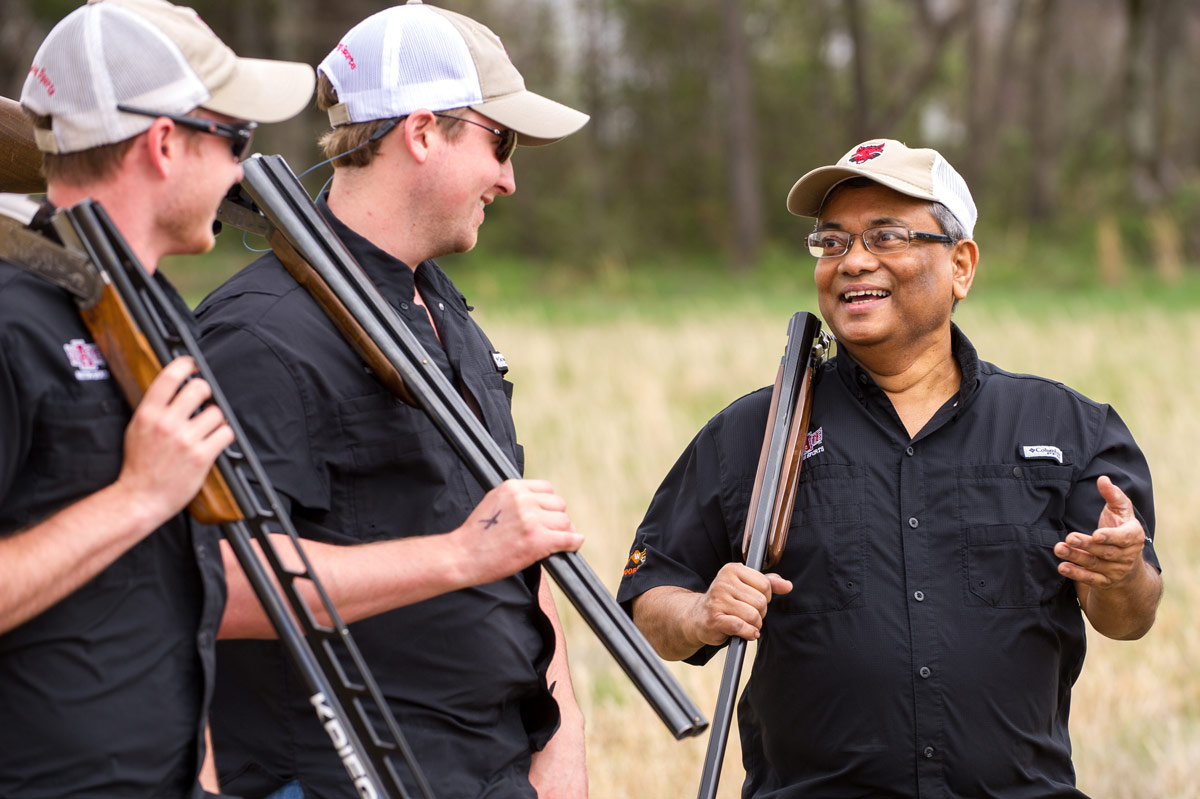 Dr. Gauri-Shankar Guha
Place of birth?
Calcutta, India
Family?
Wife Debbie Guha; Daughter Anveshi Gabriela Guha, senior Neuroscience major at Vassar College, NY; and the prettiest blond Labrador Retriever in the world – Genevieve Stefani Guha.
What makes for a good student?
Like a discerning shopper, one who tries to get maximum value for time spent on campus.
Your philosophy on education in seven words:
Lifelong training to qualify to face God.
What music is playing in your car?
Aerosmith, CSN, The Doors, Bob Dylan, ELP, Eagles, Led Zeppelin, Neil Young, Pink Floyd, Traffic, Uriah Heep, The Who.
If you could teach another field, which one and why?
Neuroscience – it is the next frontier.
Before I retire I want to...
Teach in one university in each continent.
The television series I must DVR...
Blacklist.
My favorite trip was...
Visiting with Santa Claus (Joulupukki) in Rovaniemi, Finland – his home in the Arctic Circle.
Four people I'd take to coffee...
Bill Gates, Bill Clinton, Sheryl Sandberg, Maria Bartiromo.
Who was your favorite teacher (and why)?
Father Pierre Yves Gilson, Principal St. Xavier's School. Taught me the value of humility; not to dwell on my high test scores, instead help one weak student.
Cats or dogs?
Dogs.
Dinner or supper?
Dinner
E-book or hardback?
Hardback.
Only my friends know I am...
an expert on Single Malt.
My favorite saying is...
Worry is a waste of time.