Get to Know the Faculty: Dr. Sina Zare
11/03/2020
Sina Zare is Assistant Professor of Supply Chain & Operations Management in the Neil Griffin College of Business. Born in Iran, Sina brings his dedication to inspiring others to think differently to the A-State campus.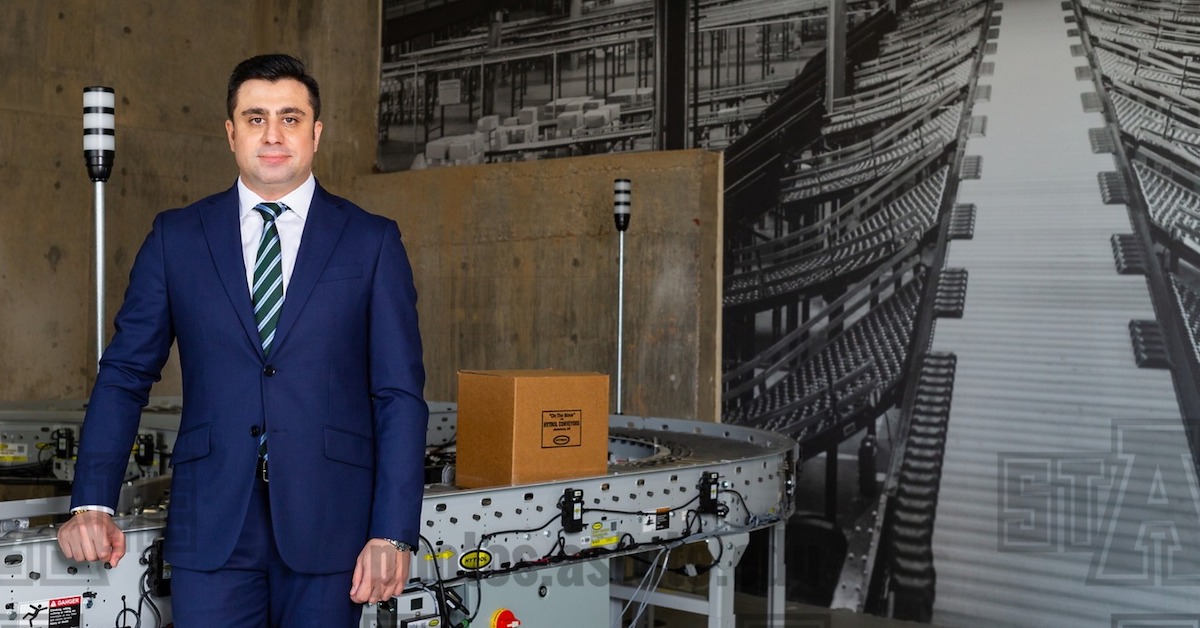 Dr. Sina Zare
Name?
Sina Zare
Place of birth:
Tehran, Iran
Why did you choose A-State?
Diversified campus culture, collegial environment, and an abundance of resources.
What makes a good professor?
One who inspires students to improve their critical thinking skills.
Who was your favorite teacher (and why)?
My grandpa, because of all the lessons he taught me.
What makes for a good student?
One who is eager to learn with the outmost concern.
What's the value of a university education?
It brings you to a new world of opportunities, cultures, and people.
Your philosophy on education in seven words:
Preparing students as better members of society.
If you could teach another field, which one and why?
Neuroscience, to explore more how people's minds are programmed.
What is the one thing you wish you could teach everyone about your field?
That it's good at integrating critical thinking skills into designing, developing, implementing, and improving every single operation.
What are you working on right now?
Doing research on how behavioral biases change peoples' business decision-making performance.
Before you retire I want to...
influence as many future generations as possible, and to see many of my students become successful in their careers.
In college, I was known for...
being inspirational.
What music is playing in your car?
A toss-up between classical and 80s music.
What is your favorite podcast?
This American Life
My favorite motion picture is...
The Game by David Fincher.
The television series I must DVR...
Friends.
What is your most prized possession...
My family.
The last book I read for fun was...
Rubáiyát of Omar Khayy ́am.
My favorite trip was...
Tallinn, Estonia
If I could travel anywhere it would be...
Kyoto and North Gifu, Japan.
Four people I'd take to coffee...
Omar Khayy'am, Cyrus the Great, President Nixon, Nikola Tesla.
The best advice I ever received was...
بنی آدم اعضای یکدیگرند
که در آفرینش ز یک گوهرند
چو عضوی به درد آورد روزگار
دگر عضوها را نماند قرار
تو کز محنت دیگران بی غمی
نشاید که نامت نهند آدمی

"Human beings are members of a whole,
In creation of one essence and soul.
If one member is afflicted with pain,
Other members uneasy will remain.
If you've no sympathy for human pain,
The name of human you cannot retain"
What is the one thing I've learned I'd tell my college self...
Appreciate diversity, explore different cultures, and embed these in your life.
What is one thing you always have on you...
My beloved memories.
My hobbies are...
reading, hiking, watching documentaries, and socializing.
My passion is...
seeing my students succeed in all aspects of their lives.
My favorite thing in my office is...
my students when they visit me.
My pro sports team is...
the Dallas Cowboys.
My pet peeve is...
the groans and grunts some people will make when eating food.
My favorite meal is...
I have two, the first one is Kabab Koobideh with Persian rice and saffron, and the second one is the national dish of Sweden – Köttbullar (Meatballs).
The one thing I will not eat is...
There is nothing edible that I wouldn't eat.
A perfect day is...
any day that starts with my students (like the early morning classes).
My spirit cartoon character is...
Toshishun.
What I like about Jonesboro is...
the college town culture.
When I want to crush karaoke, my song is...
"Self Control" by Laura Branigan.
Cats or dogs?
Dogs.
E-book or hardback?
Hardbacks during the day and E-books during the night.
Beach or mountains?
The place that I call Beachtains: a combination of beaches and mountains – which can be found at Ramsar, Iran.
Dinner or supper?
Dinner
The one thing I'd take to a desert island (and a boat is not an answer)...
a satellite phone.
I wish I could...
provide proper education to those who don't have access to it.
Only my friends know I...
am a gourmet chef in disguise.
My favorite saying is...
"گفتی که به کس نگو تو این راز نهفت
"آن لاله که پژمرد نخواهد بشکفت"

"You told me that this is a precious hidden secret:
The tulip that withered would never bloom again"