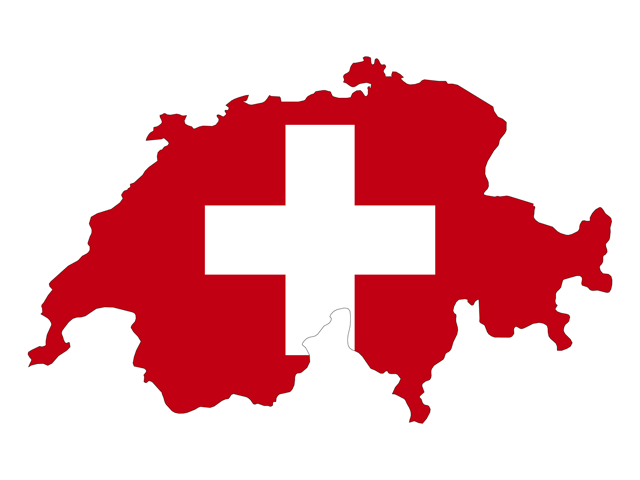 If you will be in Switzerland for longer than 90 days, you will need a National Visa. The visa is free of charge. You may be required to apply for this visa in person.

Location of Consulate (for Arkansas Residents)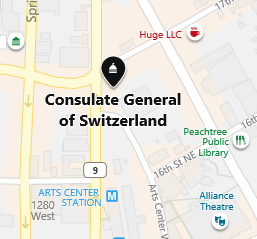 Address: 1349 West Peachtree Street Northwest Suite 1000, Atlanta, GA 30309
Visa Requirements
Three national (type D) visa application forms, fully completed and signed by the applicant. Applications which are not duly completed, dated and signed will not be accepted. Please also indicate your e-mail address and a contact phone number.
Four identical recent passport photos.
Two copies of a valid passport or travel document (photo, data and signature pages only).
Two copies of confirmation/registration letter from the school, university, etc. in Switzerland including information about the language in which the course is held.
Two copies of confirmation of payment of school tuition fees
Two copies of the statement containing exact details of income and assets, with official proof and/or bank statements. In case of parental or third-party financial support, please provide two copies of the letter of support, copies of sponsor's passport, details of income and assets (bank statements).
Two copies of previous diplomas and school certificates
Two copies of a written confirmation that the applicant will leave Switzerland after he/she completes the chosen course study
Two copies of a resume (biographical data, schools attended, etc.)
Two copies of a brief essay on the applicant's future plans
Your request will be forwarded for a decision to the competent cantonal foreign policy where you intend to study and the representation will only be able to issue your visa upon receipt of the authorization. Please note that the procedure takes at least 8-10 weeks.
Once the authorization has been given, you will have to submit the following documents to the competent Swiss representation in order to obtain you visa:
Original passport or travel document
Passports with issued visas can be mailed back. If you wish to do so, please provide a prepaid, self-addressed return envelope with a tracking number of a secure carrier. Applicants must indicate their name and address both as sender and recipient. The Swiss representation does not assume any liability for the loss of documents submitted or returned by mail.
For more information: Click here
Application Form: Click here