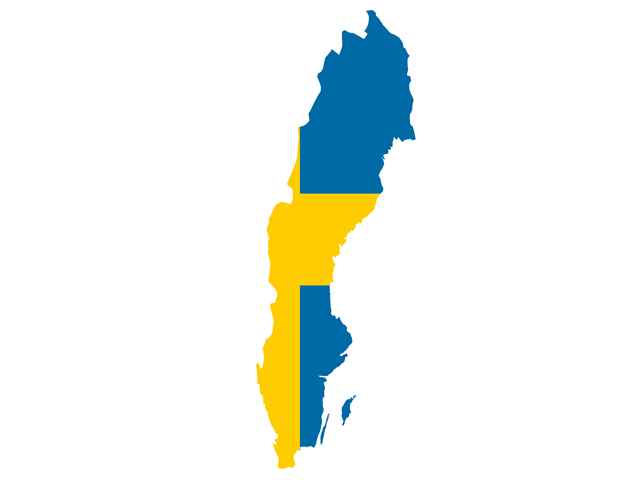 If you will be in Sweden for the purpose of study, you will need a Residence Permit. This permit costs SEK 1,000. You can pay with a debit card or bank transfer after filling out the online application. If you apply at the consulate, you will pay the fee to them and you must contact them in regards to accepted payments.

Location of Consulate (for Arkansas Residents)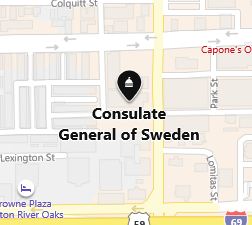 Address: 3730 Kirby Dr, Houston, TX 77098
Permit Requirements and Process
You have received a letter of acceptance – to be eligible for a residence permit, you must have been admitted to full-time studies on a program or course that requires you to be present at the university or college.
Pay the tuition fee - If you need to pay tuition fees, you must have paid a portion of the fee before handing in your application.
Fill out an application - You may apply online. In the application, you fill out the information about yourself and your studies. You must also enclose a number of documents.
Enclose the following documents when applying for the first time
Copies of the pages in your passport which show your personal details, the period of validity and whether you have permission to live in countries other than your country of origin
Notice of admission from an institution of learning in Sweden that shows that you have been definitively admitted to full-time studies on a program or courses that require your presence in Sweden. Full-time study means 30 higher education points per term.
The decision on admission as a doctoral student with information about the time of admission (if you are a doctoral student)
Copy of documents showing that you have comprehensive health insurance in Sweden (if you are admitted to studies for less than one year). If you have insurance through the university or college, you must send confirmation of such. If your notice of admission indicates that you are covered by health insurance from the university or college and you apply through our web application, you can instead attach your admission letter as proof of health insurance
Bank statement showing that you have the means to support yourself. This bank statement, which you are to enclose to your application, should be dated in connection with the time of application and be translated into English or
Documents issued in your name, showing that you have received a scholarship or similar (e.g. student aid), including information about the monthly amount and the period during which you will receive such funds
Pay the application fee - In most cases, you will have to pay a fee. When you apply online, you pay the fee with a credit or debit card in connection with the application. The card must be enabled for Internet payment. Contact your bank for more information.
You will receive the decision - You will receive an email stating that a decision has been made. You must contact the embassy or consulate-general to get your decision, and possibly book an appointment for this. When you come to collect your decision, you must bring your passport. Some embassies and consulates-general will send the decision and residence permit card by post. Contact the embassy or consulate-general for more information. Your college or university will get an email with information about the decision at the same time as you.
For more information: Click here
The Online Application: Click here