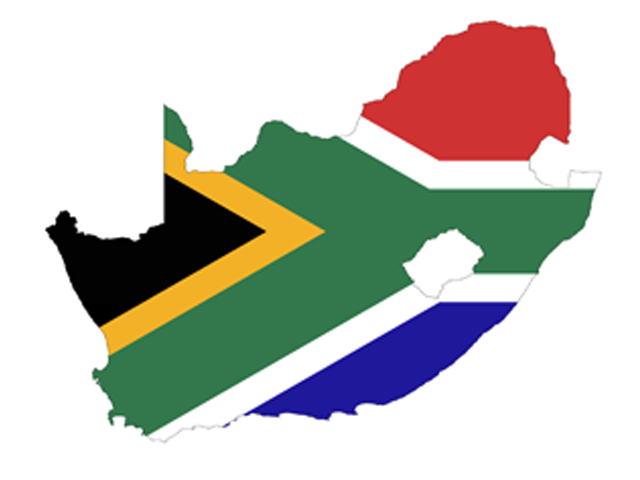 If you will be studying in South Africa, you will need a Study Visa. The visa fee is $36 (subject to change) and is non-refundable. You must apply for this visa in person.

Location of Consulate (for Arkansas Residents)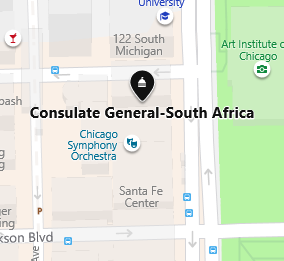 Address: 200 South Michigan Avenue, 6th Floor, Chicago, IL 60604
Visa Requirements
Machine-readable valid passport with at least two (2) unused (blank) pages labeled Visa when presented at the Embassy or Consulate; one page for affixing the visa or permit by the embassy/consulate and the other page for endorsement of entry/departure stamp by the South African Immigration Services. Passport must be valid for 30 more days after the intended return date from South Africa.
Certified/notarized copy of the bio page of the passport.
A duly completed application form DHA-1738 signed by the applicant.
Two (2) passport photos with white or light background.
Poof of itinerary/reservation of round trip air tickets. Please do not purchase air tickets until you obtain a South African visa.
Proof of financial means in the form of recent three months bank statements stamped by the bank, and notarized letter from the parents stating the financial responsibility.
Proof of sufficient financial means available to the learner while in South Africa
Certified copy of ID of a person taking financial responsibility, with three months statement and letter from the bank.
Certified/notarized copy of proof of U.S. legal status (I-20 for F1 visa holders, copy of the green card, etc).
Proof of hotel accommodation (confirmed hotel reservation) or a letter of invitation from the host with proof of address (relative or friend) in South Africa
A yellow fever vaccination certificate if that person traveled or intends traveling from or transiting through a yellow fever endemic area.
Medical report on prescribed form (physical). The certificate must not be older than six (6) months at the time the applicant submits an application.
Radiological report on prescribed form (chest X-ray). The radiological report is not required in respect of children under the age of 12 years or a pregnant woman. The certificate must not be older than six (6) months at the time the applicant submits an application.

Original FBI certificate

(full criminal background check report) and police clearance certificate from each country where the relevant applicant resided for 12 months or longer after attaining the age of 18 years in respect of criminal records or the character of that applicant, which certificate shall not be older than six months at the time of its submission.
Notarized copy of the birth certificate
Proof of medical cover renewed annually for the period of study with a medical scheme registered in terms of the Medical Schemes Act.
An official letter from the institution in South Africa confirming acceptance and duration of the course sealed with a school/varsity or college official stamp
An official letter of enrolment from the institution of learning concerned in the U.S. if applicable.
For more information:
South African Consulate in New York website: Click here
Note: Arkansas Residents will still have to apply at the Chicago Consulate.
Student Visa Information: Click here
DHA-1738 Application Form: Click here