SMART Center tutoring is offered Monday through Thursday between the hours of and . Tutoring is available to all students currently attending Arkansas State University. Available subjects and times can be found on the schedule listed below. For more information regarding the tutoring schedule or any other services the SMART Center may provide, please contact our main office at +1 (870) 972-2440.
---

Tutoring at A-State
A-State has all of the tutoring resources that you need in order to
be successful. Our cohort of nine tutoring centers meet
concentrate on student support across the disciplines.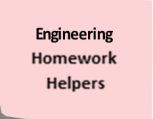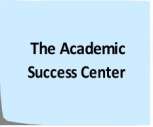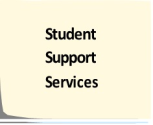 ***ALL TUTORING IS BY APPOINTMENT ONLY***
Appointments must be made using the Penji app. It is suggested that appointments be made at least 24 hours in advance when possible. However, appointments can be made right up until the time of any available appointment.
Penji Installation:
Download the Penji app. The Penji app is available for download for both iOS and Android. The icon is blue with a penguin TM.

Select Sign-up.

Enter your A-State student e-mail address.

Single sign-on with A-state credentials. (This may have to be done more than once.)

Sign-up options: Choose "Learn". (Optional: How did you hear about app?)

Complete your profile: name, picture, major, etc.

Select the desired tutoring center.
Directions for Scheduling an Appointment with the Penji App:
Pick the desired tutoring center.

From the "Learn" screen, select to schedule a 15, 30, or 60-minute session.

Select your particular class section.

Select a day and time for your session.

Select your tutor.

Select your location, either in-person in CSM 201 or WebEx online.

Create an "Agenda" (list what section(s) or topics you wish to work on) and select any materials (if any) that you will be using for the session.

Review all the information and "Confirm".

The upcoming session will appear in your activity feed.

Once there, the session details will contain all information for the appointment including the WebEx meeting link for online appointments.

Join the meeting at the scheduled time via WebEx or go to the in-person location listed.
For more information, call 870-972-3451 or email: klee@astate.edu