Garry Meadow's Arena at A-State's Equine Center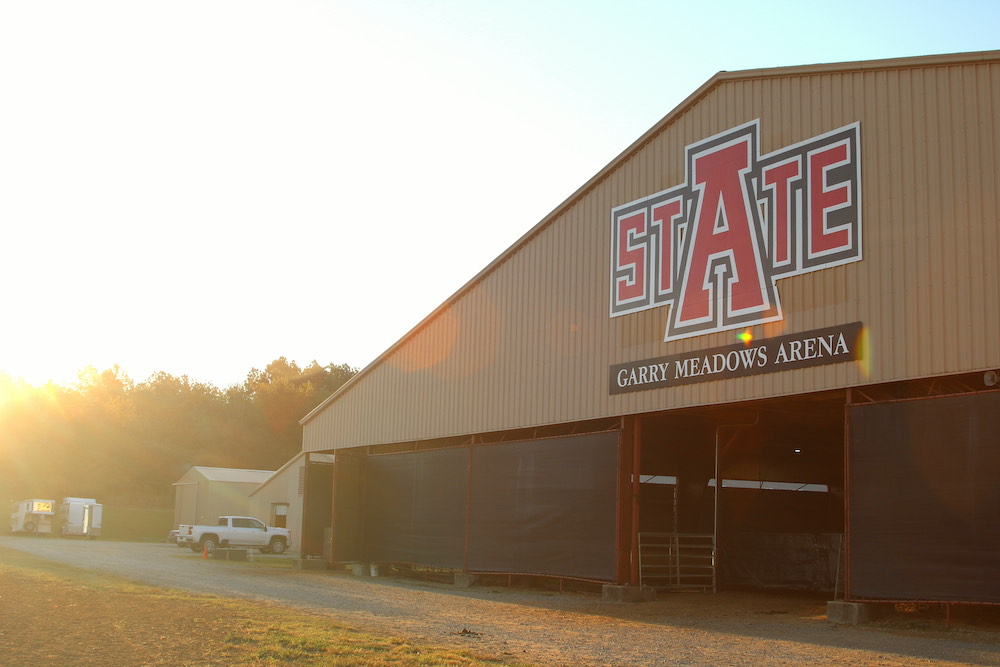 The A-State Equine Center was built in November, 2000. The project grew from just a single barn to a covered arena with adjacent pastures. The entire complex now covers 40 acres and houses a fifty-two stall barn with all the major amenities including stalls, tack rooms, spacious wash racks, a 300' X 165' covered arena, bleachers, sound system, and parking lot.
The Equine Center also contains areas for riding instruction and a classroom equipped for teaching equine production and management that doubles as a hospitality room for area events, such as regional FFA contests.
The Garry Meadows Arena was named for the contractor who donated his labor preparing the land for construction. The entrance to the Equine Center, Fielder Road, is named for Lawrence Fielder, another contractor who assisted with the land preparation.
The Equine Center strives to meet the following goals:
Provide educational opportunities in equine science and horsemanship to the students of A-State in order to educate future equine industry professionals.
Provide a boarding facility to students and alumni of A-State.
Provide an event facility for the general public to use for equine and non-equine related activities.
Provide and promote an educational environment in which equine enthusiasts can gain horsemanship knowledge and improve their skill level in the events they enjoy.