Magnetic Resonance Imaging
Bachelor of Science in Radiologic Science (B.S.R.S.)
College: College of Nursing and Health Professions
Department:
Medical Imaging and Radiation Sciences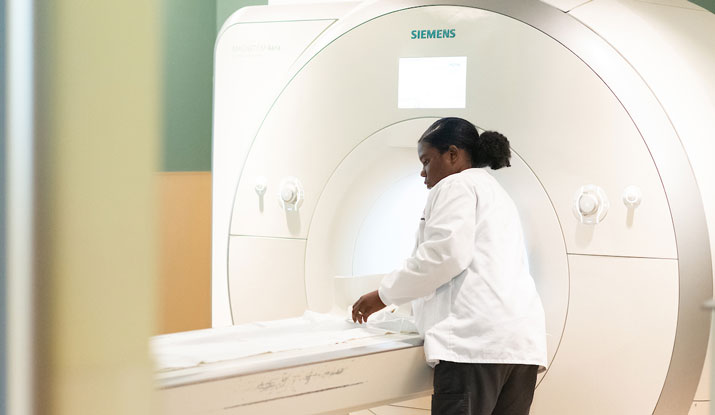 Program Mission
The mission of the magnetic resonance program is to prepare competent, entry-level magnetic resonance technologists able to function within the healthcare community.
The Magnetic Resonance Imaging program with Computed Tomography certificate option was established to provide education and training opportunities for individuals seeking entry or advancement as registered MRI/CT technologists. Our program is based on the concept that education is a continuing process whereby the learner determines goals, clarifies values, and develops such discipline and understanding as best meets individual needs for self-actualization while providing optimal patient care.
*Students applying to the MRI program must be cleared of possible contraindications to the MRI suite by a qualified MRI faculty member prior to acceptance into the program.
ARRT Structured Education Requirements – MRI
The MRI program offers courses designed to meet the ARRT Structured Education requirements. For more information, please contact Kendall Youngman at kyoungman@astate.edu.