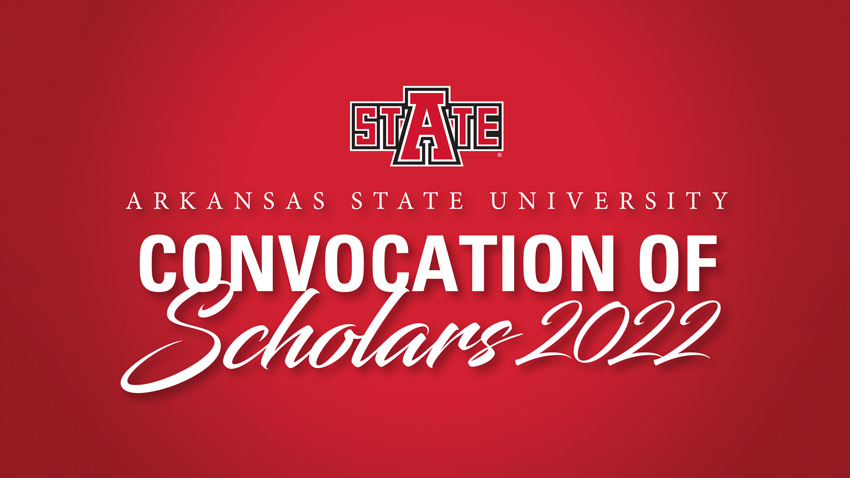 Convocation of Scholars
recognizing outstanding students and faculty
The 44th annual Convocation of Scholars at Arkansas State University gets underway in April with events recognizing outstanding students and faculty. Convocation of Scholars is a month-long celebration of the achievements by outstanding students and faculty members.
Convocation of Scholars leads into the conclusion of the semester and Spring Commencement in Centennial Bank Stadium.

For additional details and updates on specific events, one may call the respective department or consult the Convocation of Scholars events on the university calendar.