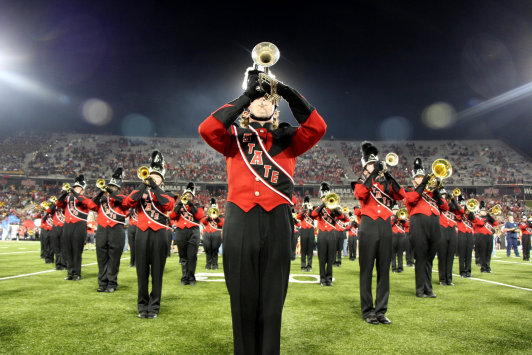 For nearly 80 years, our athletic bands have played a vital part of the athletic experience on campus. Each year, the band performs varied and exciting arrangements, offering polished and energetic shows that keep our audience entertained.
Membership is open to any student by audition. For more information, contact the Director of Athletic Bands Dr. Steven Riley.
Athletic Band Scholarships
ASU has long recognized the many talents and contributions of its student musicians. As a result, the band program has an innovative scholarship program for students in the athletic bands. Scholarships are in the form of tuition remission and may be awarded to any band student, regardless of academic major. Students may also receive academic credit for participation in the marching band.