Sunday, October 9

Science Slam!
Sunday, October 9
2:00 p.m.
One Love People, 223 South Main St., Jonesboro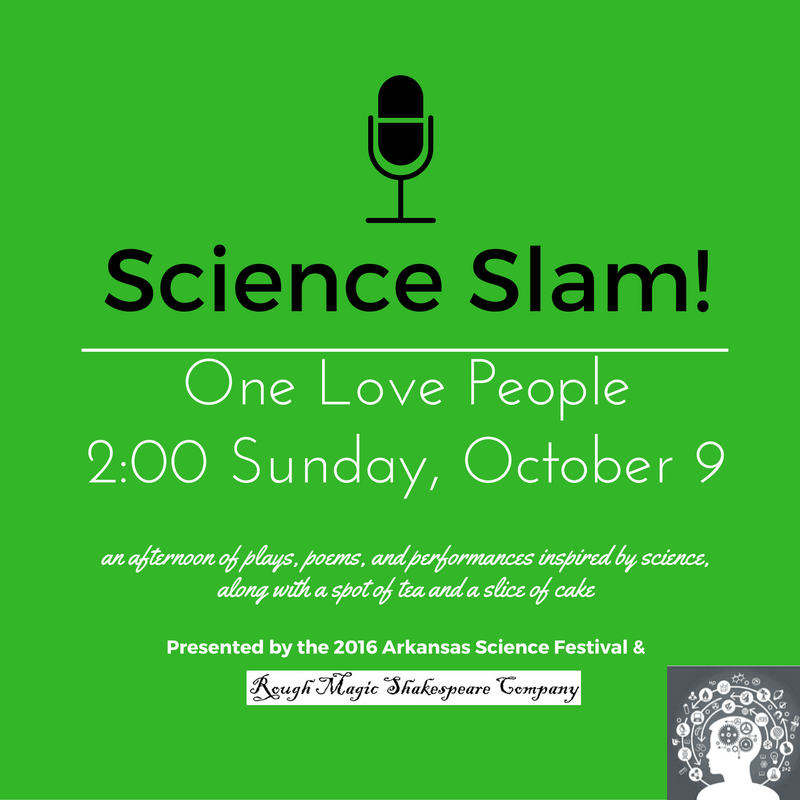 Join us for an afternoon of plays, poems, and performances inspired by science, along with a spot of tea and a slice of cake.

For more information or to make reservations contact roughmagicshakespeare@gmail.com.