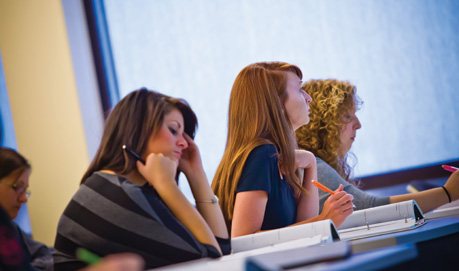 The Department of Teacher Education at Arkansas State University offers a wide array of undergraduate and graduate degrees and programs to serve today's aspiring educators and educator-leaders. All programs are accredited by the Council for Accreditation of Educator preparation. All programs that lead to earning a certificate by Arkansas Department of Education (ADE) are fully approved by the State Board of Education. ADE accredits all teacher certification programs at A-State. Recognizing the need for flexibility combined with quality, many of these programs are hybrid or completely online.
Our solid academic programs are taught by prominent faculty who prepare students for a wide variety of careers in teaching, leadership and other education opportunities. Our faculty is comprised of a community of practitioners and scholars who are committed to participating in research that shapes educational best practices, outstanding performances, policies and integrating technologies.
We have numerous school, community and international partnerships that allow our students hands-on opportunities to develop the necessary professional knowledge, skills, dispositions, content, communication, management, leadership, assessment and pedagogy that embraces student diversity.
The Department of Teacher Education at Arkansas State University is committed to YOU.