LEARNING BY DOING
Admission Testing
NOTE: The recent developments with the COVID-19 pandemic has resulted in a modification in scheduling and administration of the admission examination to meet current CDC guidelines for social distancing. Consequently, the dates for admission testing have been modified and will proceed according to the revised schedule in the links below. *Please check our website frequently for future updates/changes to the admission testing schedule*
Program Applications
NOW AVAILABLE

: Application for the 2020-21 Online LPN-AASN Program. NOTE: Interviews (with skills demonstration) for the Online LPN-AASN program will be held on Monday, April 20 or Monday, April 27, 2020.

(Due to COVID-19 situation, application deadline extended to May 15, 2020 for ONLINE LPN-AASN)

Application for the following programs:

2020-23 Traditional BSN

2020-21 LPN-AASN Program at Jonesboro, West Memphis, and Mountain Home Campuses.

A-STATE nursing programs no longer available at the Beebe Campus.
WANT TO WORK IN THE SCHOOL OF NURSING?
Follow this link to check for available openings with our department.
Student Nurses Association (SNA)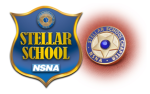 The mission the the Arkansas State University's chapter of NSNA is to provide nursing education, facilitate unanimity among our future colleagues in nursing and to optimize the nursing student's exposure to the various aspects and passages in the constantly changing field of nursing. For more information about SNA or to become a member, click here.
Be sure to check out the SNA Newsletter for all events and updates.