Approved Logo Versions
Three versions of the University Logo have been approved for general use. Both have positive and reverse versions and can be used in one color or two colors. The positive version is for use on light backgrounds and the reverse is for use on dark backgrounds.
The Stacked version is the preferred version.

The examples below show the stacked and horizontal formats of the University Logo.
University Logo Stacked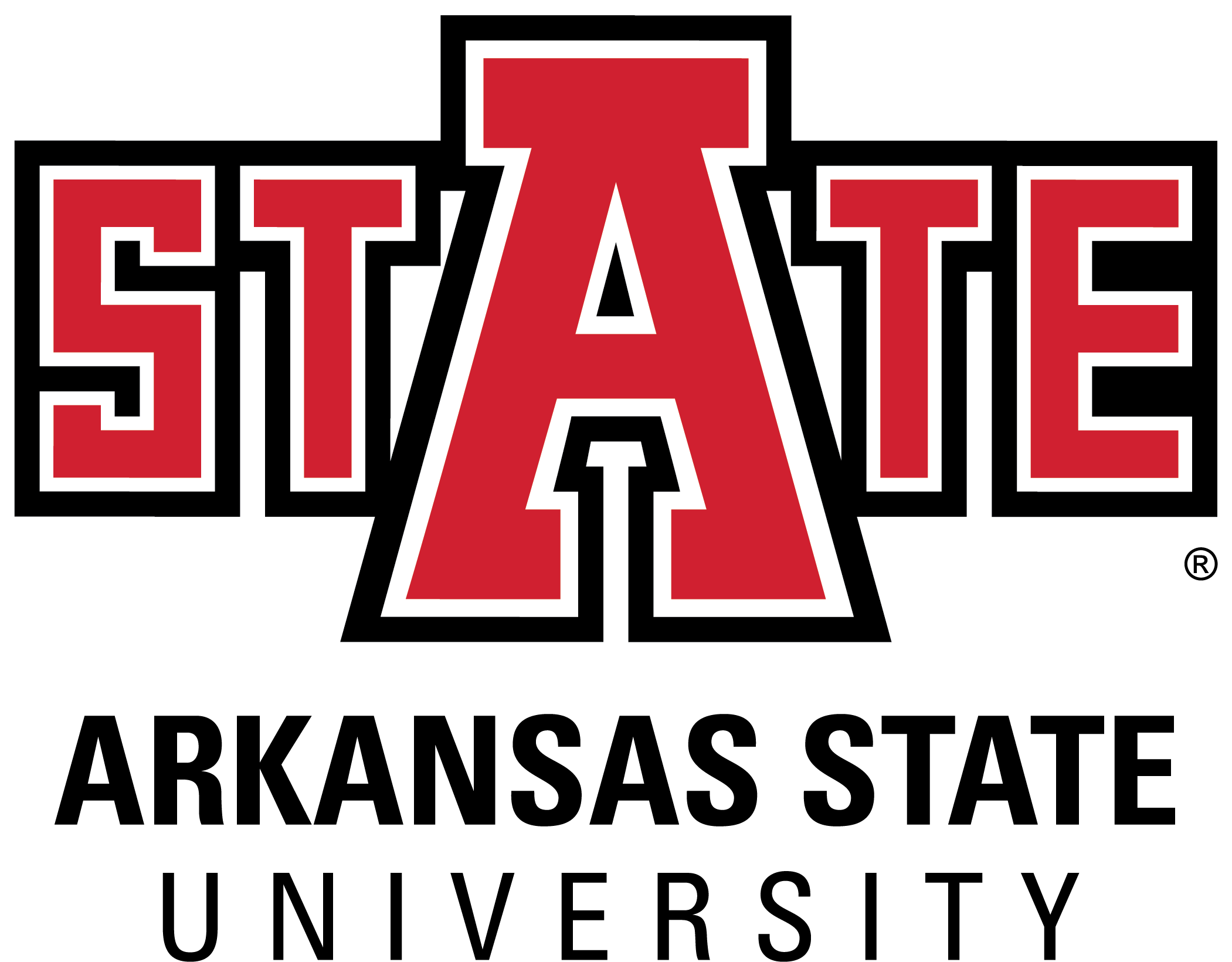 University Logo Horizontal

STATE Mark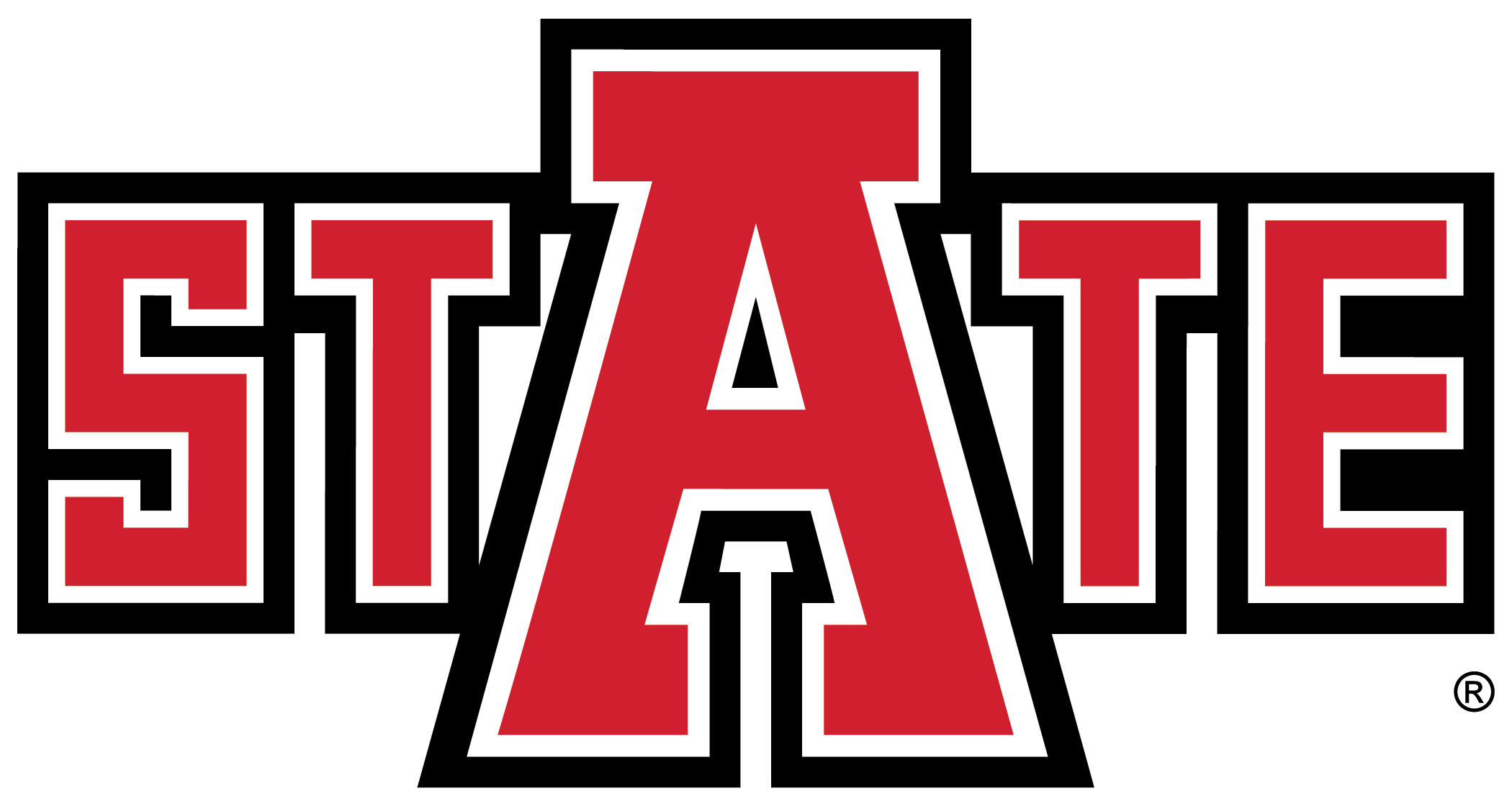 Applying Color to the University Logo
When possible, use of the two-color version of the University Logo (as shown on previous pages) is recommended. Acceptable one-color variations (as shown at left) include: A-State Black, A-State Red (PANTONE© 186), white (and their reversed variations on colored backgrounds) and a special version for specifying metallic inks and foil stamps. See "Approved University Colors" on page 20 for details. All graphic files for the University Logo and acceptable variations can be found at astate.edu/logos.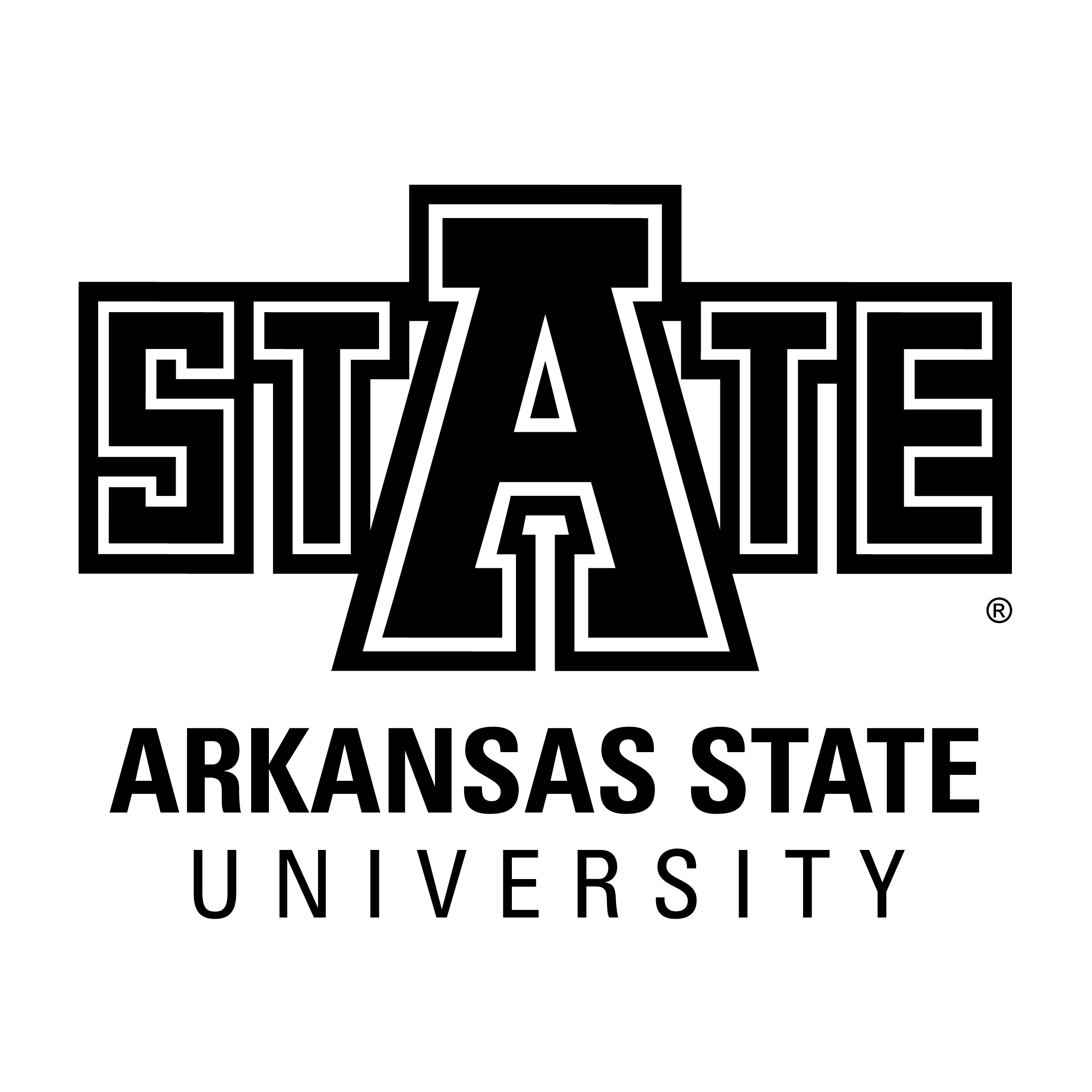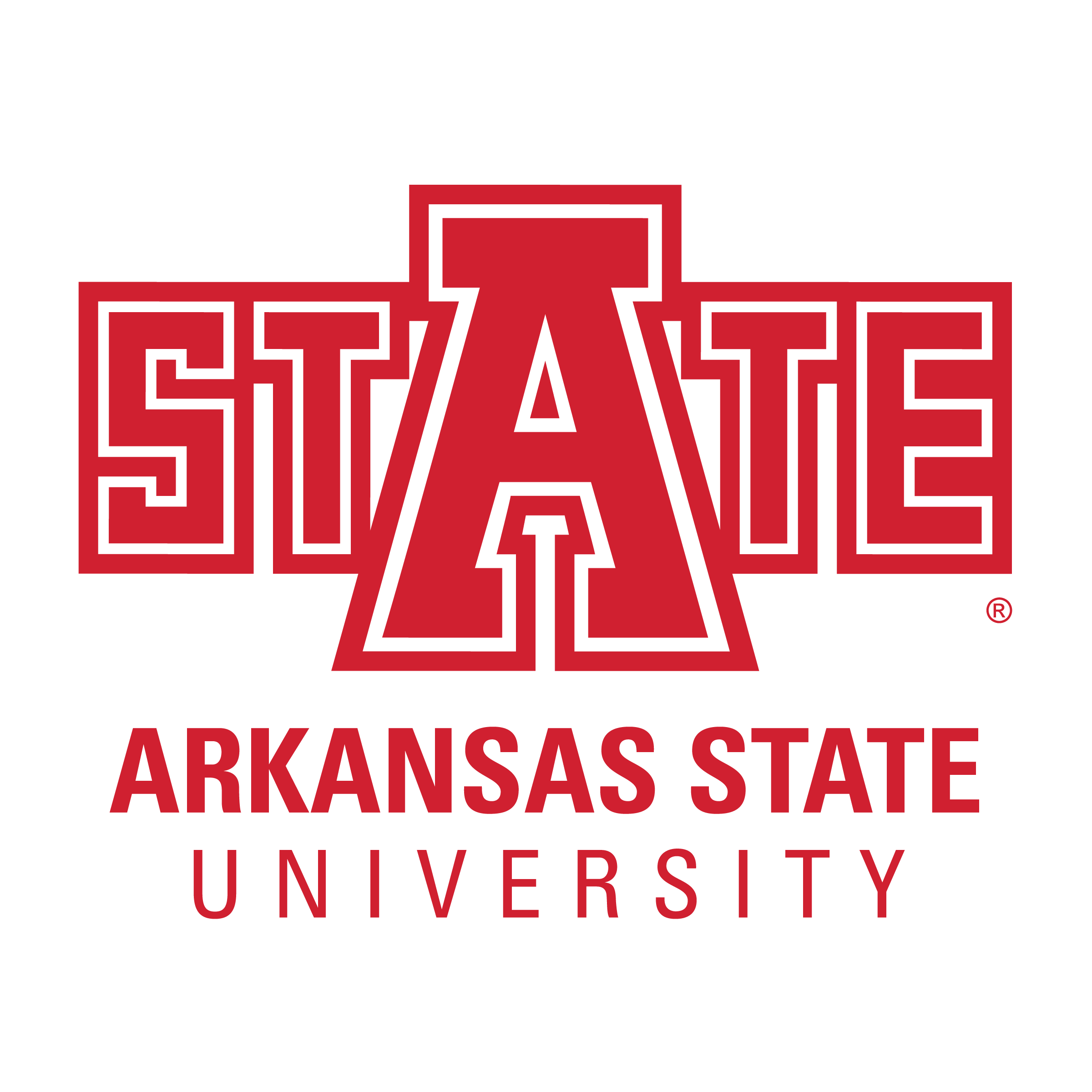 Reversing the University Logo
It is acceptable to apply the reversed University Logo (white) to black and other background colors providing adequate contrast.
Note: The face of the letters (red in the 2-color version) in 1-color applications will always be the darker color.

Applying the University Logo to Solid Backgrounds
It is acceptable to apply the black University Logo to a red background, red University Logo to a black background, or a black black University Logo to other background colors providing adequate contrast.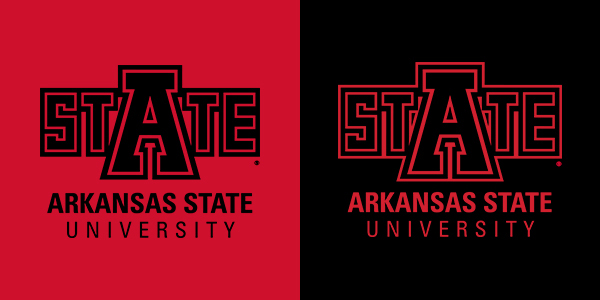 Metallic Inks and Foil Stamps
For metallic gold, use PANTONE© 871 and for metallic silver use PANTONE© 877. Gold and silver foil stamps of the University Logo require permission from the Publications & Creative Services staff to ensure proper reproduction and proper quality of materials used.