Veterinary Medicine School Plan Takes Next Step
03/13/2023
JONESBORO — Arkansas State University's project to launch a College of Veterinary Medicine (CVM) took its next step with approval of the concept from the ASU System Board of Trustees on Friday, March 10.
The board unanimously endorsed the desire of A-State to start its own CVM program, which will offer a Doctor of Veterinary Medicine (DVM) degree. To read the ASU System release, click here.
A-State Chancellor Todd Shields told the board that the degree program curriculum will be addressed by the Graduate Council, then application will be made to the Arkansas Division of Higher Education. Accreditation by the American Veterinary Medical Association Council on Education will also be required. The "optimistic goal" for opening is fall 2025, Shields said.
Shields also updated the campus on the vet school project in a message to all Red Wolves on Monday, March 13. To see the chancellor's campus message, click here.
A-State began the process in late 2019, and while stalled by the pandemic, has reinvigorated its plans with the announcement last fall to create its own CVM rather than partnering with any outside groups. Click here to view archive video from the announcement.
Arkansas is one of only 19 states that has no vet school. Graduates of the A-State program will be qualified to work as veterinarians in Arkansas and elsewhere following a four-year program of study.
Students who are curious about pre-professional programs or related pre-vet school majors are encouraged to reach out to either the College of Agriculture or the College of Sciences and Mathematics for more information.
To ask specific questions related to the A-State CVM project, email VetMed@AState.edu.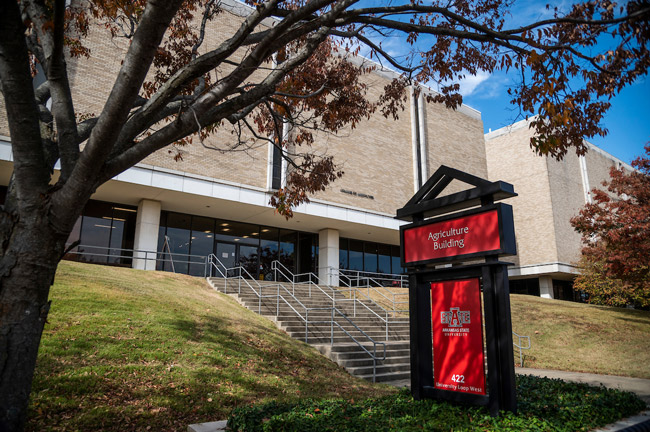 A-State College of Agriculture