Spring Commencement Ceremonies Set for May 14
05/12/2016
JONESBORO — Arkansas State University will conduct its 2016 Spring Commencement ceremonies, Saturday, May 14, at the Convocation Center, 217 Olympic Drive. U.S. Senator John Boozman of Rogers will address the graduates and the audience at both ceremonies, scheduled for 10 a.m. and 2:30 p.m.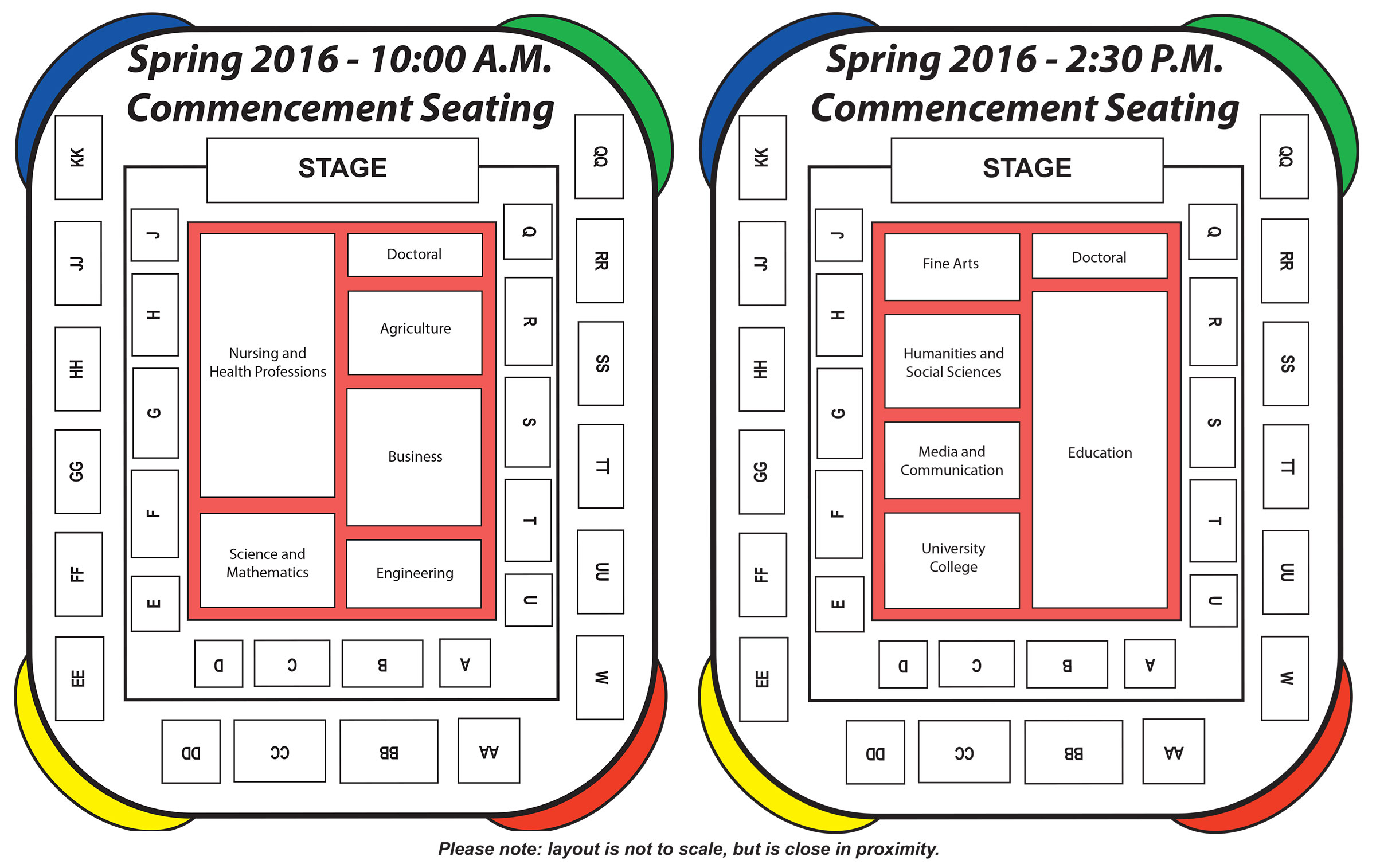 More than 2,000 candidates for degrees will be on hand, including 1,266 undergraduates and 763 graduate candidates. There are 128 candidates graduating cum laude and 106 magna cum laude. Sixty-seven graduates are in the University Honors Program and 11 are graduating summa cum laude.
Chancellor Tim Hudson will confer diplomas upon students from the Colleges of Agriculture and Technology, Business, Engineering, Nursing and Health Professions, and Sciences and Mathematics in the morning and the Colleges of Education and Behavioral Science, Fine Arts, Humanities and Social Sciences, Media and Communication, and University College in the afternoon.
Wilson Award winner Erin Wadley of Sherwood and Distinguished Service Award recipient Brooks Jones of Monticello are the student speakers. Jones, with a double major in accounting and finance and a 4.00 grade point average, will speak on behalf of the graduates in the morning ceremony. Wadley, who is majoring in political science and maintains a 3.874 grade point average, is the afternoon speaker.
Associate Professor of Management Dr. Erick Chang, winner of the Excellence in Professional Service faculty award, will provide remarks on behalf of the Faculty Association at 10 a.m., while Dr. Loretta McGregor, Professor of Psychology and Counseling, will speak at the 2:30 p.m. event. McGregor received the faculty award for Excellence in Academic Advising.
Live streaming of both graduation ceremonies is available online by accessing the link AState.edu/livestream.
Following each ceremony, there will be a reception on the north mezzanine for graduates and their families.
Watch the 2016 Spring Commencement Ceremonies Live
---
Afternoon Ceremony