Softball Team to Open World Series Pool Play with Penn State
05/11/2019
JONESBORO – Arkansas State University's softball program will make its seventh consecutive appearance in the 13th annual National Club Softball Association (NCSA) World Series, Thursday through Sunday, May 16-19, in Columbus, Ga.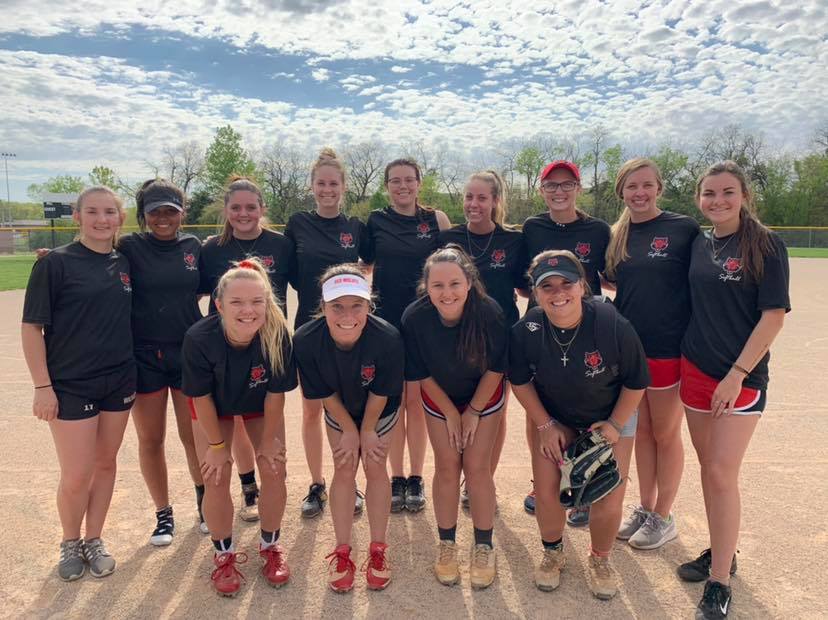 2018-19 Arkansas State University softball team heads to National Club Softball Association World Series Wednesday.


The 12th-seeded Red Wolves will open pool play against fourth-seeded Penn State, Thursday at 12:30 p.m., on field three at the South Commons Softball Complex. A 5:30 p.m. game with the 13thseed University of Vermont will close out the day. A-State will then take on Northwestern Friday at 8 a.m.
"This year's World Series looks like it will be a competitive field," said Head Coach Keith Hinson. "These Red Wolves are up for the challenge and excited about the trip."
A-State qualified for the World Series after finishing as the runner-up in the NCSA Regional Playoffs in Kansas City in April. Arkansas State won the World Series in 2017 and finished second last year.
"The players have been focusing on their classes and final exams since we came home from Kansas City," continued Hinson. "Each one has things they are working on individually."
Hinson said the team will practice Sunday and leave for Columbus Wednesday morning. The team will go through a light practice upon arrival in Columbus.
The 16 teams competing in the World Series include A-State, Illinois, Air Force, North Carolina State, Penn State, Northwestern, Ohio State, Southern California, Northeastern, Navy, Clemson, Rutgers, Vermont, Michigan, Michigan State and Oregon.
The tournament is made up of four pools. After the conclusion of pool play, teams will be re-seeded and the double elimination portion of the tournament begins Friday, May 17, and continues until a national champion is declared on Sunday, May 19, in the 4:45 p.m. final.
Admission is $5 for adults, $4 for students and $3 for youth tickets. A weekend pass is $14 and a tournament pass is $17. Also, live game action can be followed on the NCSA Facebook page.