Rugby Team To Face Delaware In Opening Round of Penn Mutual 7s College Championship
05/29/2018
JONESBORO – Arkansas State University's rugby team will open competition in the Penn Mutual Sevens College Championship (CRC) Tournament with the University of Delaware, Saturday, June 2, at 9:40 a.m. CT. A-State and Delaware are in Pool E which also includes UCLA and Virginia Tech. Pool play may be viewed on ESPN2.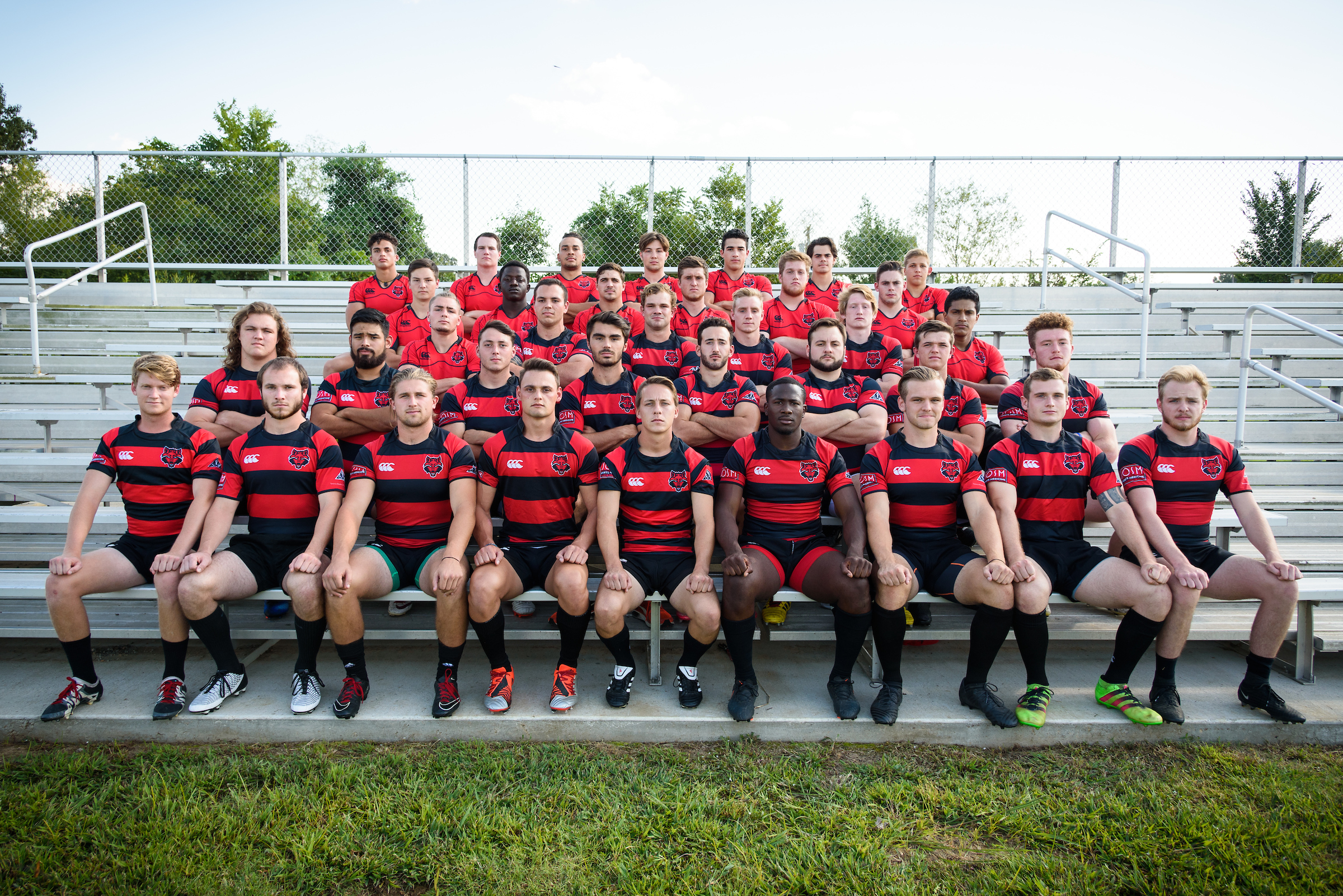 2017-18 Arkansas State University Rugby Team


With final exams and graduation behind them, team members have been putting in time preparing for the CRC, set for Friday through Sunday, June 1-3, in Talen Energy Stadium in Philadelphia. A tournament victory would give A-State its third sevens title after winning in 2012 and 2013.
"We've been training very hard," said Blake White, A-State's first-year head coach. "The guys have had a 'no excuses' mentality. We have not competed since losing in playoffs against BYU. We have a couple injuries but should be up to speed by next week.
"Our mentality is to go out there and represent ourselves, our school and our families by giving our best effort and leaving everything on the field."
Twenty-four teams have qualified for the tournament and are divided into pools. Play gets underway Saturday at 8:40 a.m. CT and runs through 5:40 p.m.
Tickets are $90 for reserved seats for adults for reserved seating for the weekend and $63 for field level general admission and may be purchased online at sevensrugby.com. In addition to CRC men's play, weekend matches include high school boys and girls, women's CRC and National Small College Rugby Organization (NSCRO) teams.
The 24-team field includes A-State, Air Force, Arizona, Army, Boston College, Dartmouth, Delaware, Eastern Washington, Indiana, Iona, Kutztown, Life, Lindenwood, Maryland, Mount Saint Mary's, Navy, Notre Dame, Penn State, Saint Joseph's, South Carolina, Temple, UCLA, Virginia Tech and Wisconsin.
Competition can be viewed June 2 (8-11 a.m. on ESPN2 and 8 a.m.-6:30 p.m. on ESPN+) and on June 3 from 9-11 a.m. on ESPN2, 1-4 p.m. on ESPNews, and 7 a.m.-4 p.m. on ESPN+.
Arkansas State's last match was April 14 when the Red Wolves fell to Brigham Young, 34-24, in Provo, Utah, during the opening round of the 2018 D1A College Rugby National Championship.
The 2018 Penn Mutual Collegiate Rugby Championship will mark the eighth consecutive year that the event has been held in Philadelphia and at Talen Energy Stadium. The annual event features the nation's top 24 men's collegiate rugby 7s teams, the top 16 women's teams, a regional competition with a six-team field vying for a spot in next year's main bracket, the NSCRO national championship, and a national high school tournament with both boys' and girls' teams.