Responding to the Aftermath of Yesterday's Tornado
03/29/2020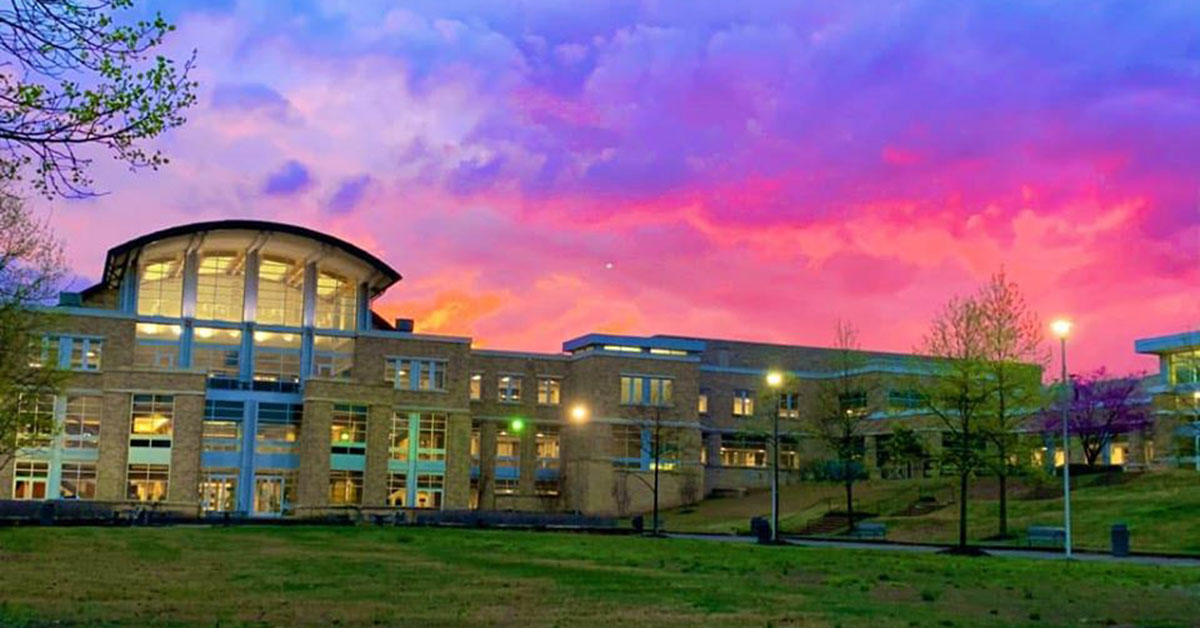 Chancellor Kelly Damphousse issued the following statement to the A-State community on Sunday, March 29, following the devastating tornado that hit Jonesboro on March 28.
---
Dear Red Wolves:
This is a quick update about where we are in the aftermath of yesterday's tornado. We were incredibly fortunate that the tornado missed A-State and that the winds associated with it left only minor damage to our campus. We had several hundred students and employees living and working on campus yesterday, and they responded well to our encouragement to gather in the Reng Student Union when the tornado warning was announced. I am so grateful for the quick actions of our University Police, our University Housing staff, our Emergency Management team, our employees, and our students, who all worked together calmly to make sure that everyone was safe.
Unfortunately, our hometown of Jonesboro was not so lucky, and the effect of the tornado was devastating. Not only were homes and businesses damaged or destroyed, lives were changed in an instant. Some of the lives that were greatly affected are members of our A-State family. At least three employees lost their homes and many students who live in Jonesboro were dealt similar blows.
I have been in contact with each affected employee of whom I am aware, and they have all secured short-term temporary housing for now. We are now working on helping them secure long-term temporary housing as they prepare to put their lives back together. And if you are just discovering damage at your home, please reach out to my office so we can direct you to resources for assistance.
Campus Support Funds
The leadership of the Staff Senate will use their "Santa's Helpers" fund to make financial assistance available to staff who are impacted. The leadership of the Faculty Senate will do the same for affected faculty members. We have a Student Emergency Fund available for students as well.
If you are interested in donating to any of those entities, use the links below.
Affected Employees
If you have been affected by the storm, please reach out to your supervisor so that we know how everyone is doing. If the storm recovery is going to affect your ability to work, please reach out to Lori Winn in Human Resources (lwinn@AState.edu) so that we know how best to help you and your family.
Affected Students
If storm recovery is going to affect your ability to complete your studies, please let me know so that we can walk you through how to work out an accommodation with your professors. I spoke with a couple of affected students already and they have decided that they don't need an accommodation, but everyone's situation is unique. Also, if your housing situation will be affected, please let me know if you want to take advantage of university housing. I know we have changed things up in Housing just this past week because of COVID-19, and you may have moved out already, but if your situation has changed, we will be flexible in order to effectively help each other through storm recovery.
Electricity and Internet Outages
Some employees or students who were planning to work from home this coming week may be unable to do so because of power outages or limited access to high functioning internet as a result of the storm. As you all know, classes resume on Monday, March 30, after Spring Break. I want to let both our students and employees know that working in your campus office or in the union or library is an option, but we do want to limit the number of people on campus because of COVID-19. Because we are currently restricting campus to essential personnel and to students with no other options but to stay, I ask that only those who have no other alternative come to campus. For those who do come to campus, please be sure to follow very closely our social distancing guidelines – especially avoiding gatherings of more than 10 people. We want to keep everyone safe while also providing for those who are affected by the storm and its aftermaths.
Moving Out of the Residence Halls
Some families have asked if they can safely come to campus to continue moving their students out of the residence halls. Yes, but we would recommend you not use Red Wolf Boulevard to come to campus. Most of the debris near the mall is cleared, but you would avoid any traffic by using Johnson Avenue to drive into campus.
City-Wide Curfew
As a reminder, the city of Jonesboro has a 9 p.m. to daylight curfew as a result of the tornado. The curfew will be enforced for anyone not traveling to or from work on Sunday evening. The Dean B. Ellis Library will close at 8 p.m. to allow its staff members to get home prior to the curfew.
In closing, let me repeat how grateful I am that no lives were lost and for how well everyone on campus responded yesterday. As I moved between each of our living quarters and academic buildings last night, I felt this overwhelming reminder that a university is not a collection of buildings, but it is the people who live and work in those buildings. For some of us, the March 28, 2020 tornado will be a memory that we will never forget, and I mourn your losses alongside you. Your university stands ready to help in any way that we can. Social distancing may restrict how we show our affection and concern, but I pray that you feel our virtual hugs from all over Jonesboro and beyond.
And to the entire Red Wolf family, let me say how proud I am of all of you. I have worked in higher education for 32 years and I have never experienced anything like what we are all going through together. These past couple of weeks seem to have lasted months and the pace of change must be dizzying for many of you. But you have carried on with incredible grace, empathy, humor, and compassion. I am proud to serve alongside of you. Your courage gives me hope, and that hope allows me to face tomorrow with steadfast determination. Thank you.
Sincerely,
Kelly