Race Day Info: Komen Race for the Cure on April 27
04/26/2019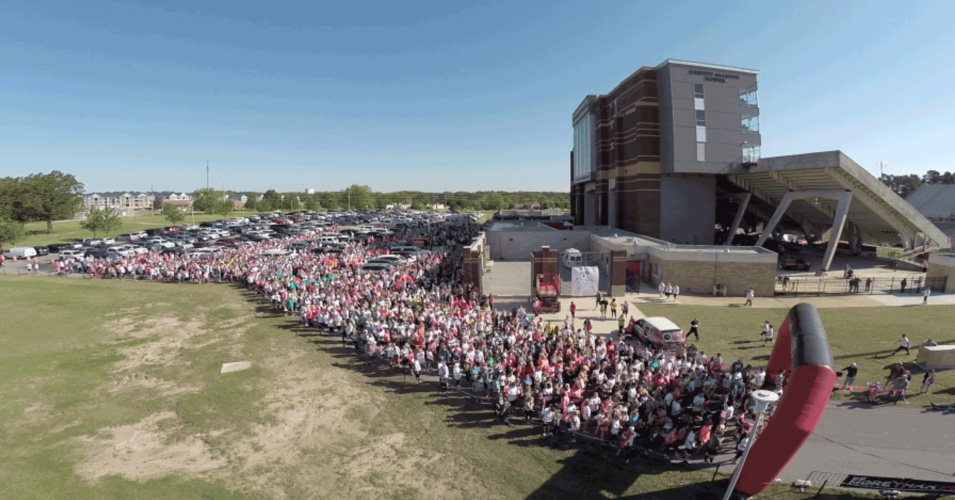 Arkansas State University is a sponsor and host of the 2019 Northeast Arkansas Susan G. Komen Race for the Cure. The 5K running event begins and ends at Centennial Bank Stadium, with the course running on campus.
Day of race registration opens at 6:30 a.m. and the race starts at 9 a.m.
Traffic
For the safety of race participants, vehicle traffic will be restricted on Alumni Blvd. and University Loop from Alumni Blvd. to Aggie Rd.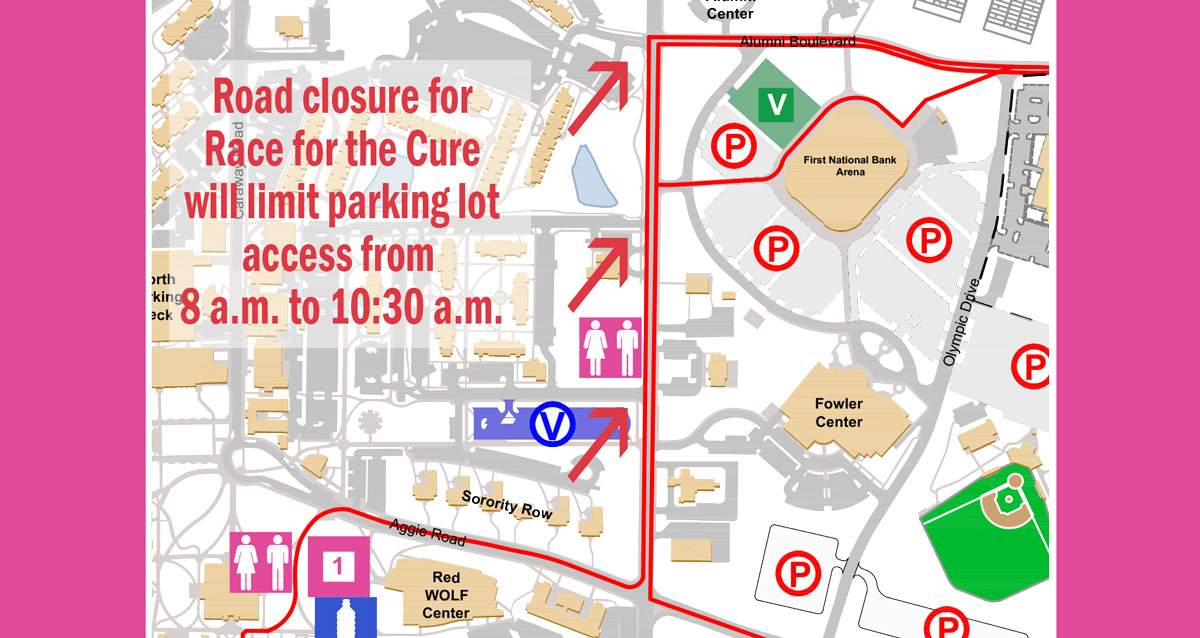 Important Information for Campus Residents
Due to the road closure for the race, campus residents on fraternity and sorority row, Northpark Quads, Honors Living-Learning Community, STEM Den, ROTC Residence Hall, Red Wolf Den will have limited access in and out of their parking lots before and during the race.
Parking
Participants are encouraged to use parking at First National Bank Arena or grass parking. Due to the construction of the North End-Zone Complex, there will be NO VEHICLE TRAFFIC allowed in the numbered parking lot immediately west of the stadium on race day from 8 a.m.-11 a.m. All participants should enter campus at the intersection of Red Wolf Blvd. and Aggie Road.
Parking and Race Route Map (PDF)Register for the Race
For more information or to register to participate go to KomenArkansas.org.