Museum to Host New Exhibition, "Sorting Out Race"
12/20/2017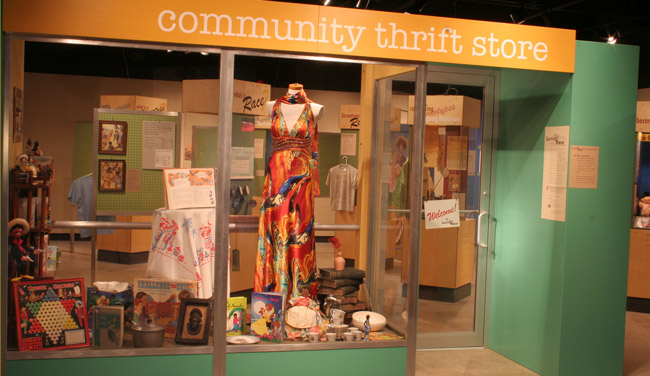 JONESBORO – Arkansas State University Museum will host a new exhibition that opens Monday, Jan. 8, and continues through March 10.
"Sorting Out Race: Examining Racial Identity and Stereotypes in Thrift Store Donations," is funded by the A-State Office of Diversity. Admission is free.
Using familiar objects and simple, open-ended questions, "Sorting Out Race" seeks to make visitors more aware of stereotyping — especially racial stereotyping — and the harm it can cause.
The exhibition subject matter is expected to stimulate healthy conversation about racial stereotyping and related issues that people face as members of a diverse community.
ASU Museum will host a panel discussion Tuesday, Feb. 6, from 5 until 7 p.m. in the Museum Auditorium. The public is invited.
Guests entering the exhibition, which is on loan from Kauffman Museum, will find themselves in a colorful, object-rich thrift store setting amidst antique advertising cards, collectible salt-and-pepper shakers, vintage children's books, and many other items. However, upon closer inspection of these items, visitors will perceive unsettling, racially-based imagery and be asked to interpret these items for themselves.
Visitors may view the exhibition at the museum (GPS: 320 University Loop West) during regular hours: Monday, Wednesday, Thursday and Friday, 9 a.m. to 5 p.m.; Tuesday, 9 a.m. to 7 p.m.; and Saturday, 10 a.m. to 5 p.m.
For more details, contact Jill Kary, curator of education, jkary@AState.edu, or (870) 972-2074.
# # #