Lecture-Concert Series to present Boston Brass, Oct. 18
10/13/2020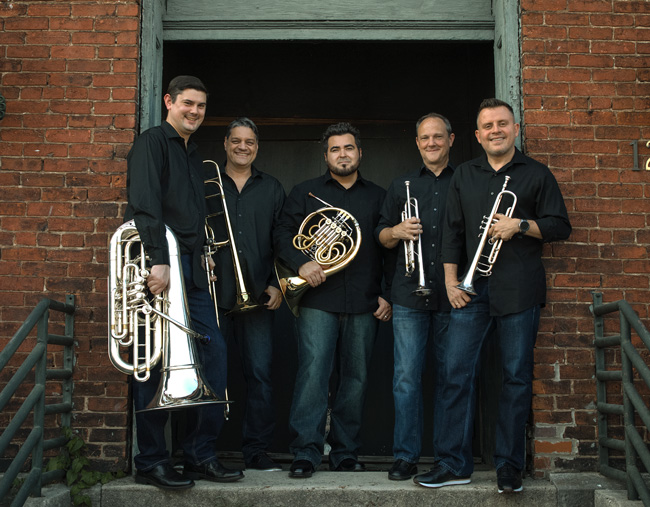 Boston Brass
JONESBORO – The Lecture-Concert Series at Arkansas State University in Jonesboro will present the Boston Brass in a virtual concert Sunday, Oct. 18 at 7 p.m. via YouTube Live Stream.
This world-class brass ensemble includes Jose Sibaja and Jeff Conner, trumpet, Chris Castellanos, horn, Domingo Pagliuca, trombone, and William Russell, tuba.
The real-time/live-streamed performance and educational initiative was created by Boston Brass in recognition that presenting organizations and music programs across the country are also experiencing the pandemic-related difficulties of keeping their doors open, maintaining the interest of their patrons, and helping school music programs in their communities to keep students engaged.
With more than 35 years of international touring behind them, Boston Brass offers a terrific, artistically entertaining "something-for-everyone" program featuring familiar classical works to popular jazz standards, all delivered with the ensemble's signature audience interaction and charming rapport.
With generous funding from the A-State Lecture-Concert Series, the College of Liberal Arts and Communication, the Department of Music, and A-State Bands, this concert is free of charge and open to the public.
Interested individuals may visit the Lecture-Concert Series website, AState.edu/LectureConcert, for information on this and other upcoming presentations. For more details, one may contact Dr. Ed Owen, chair, Lecture-Concert Committee at (870) 972-3862 or via email at eowen@AState.edu.
# # #