Learners from Mexican Proyecta 100,000 Studying at A-State
06/11/2015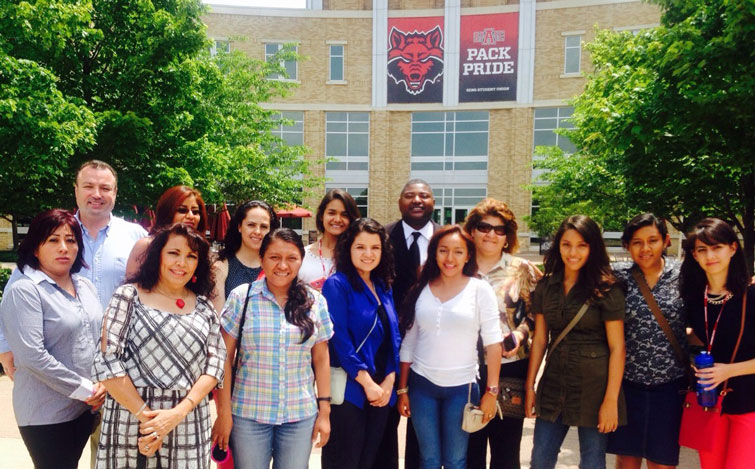 JONESBORO – The Office of Global Initiatives at Arkansas State University is hosting two groups of students and teachers from Mexico during the summer terms.
They are participants in Mexico's initiative, "Proyecta 100,000," the goal of which is to have 100,000 learners from the country studying in the United States by 2018 "as part of a renewed spirit of cooperation between both countries," according to the coordinating officials for the Mexican government.
The first group of about 30 international visitors began their special course of study in English as a second language during the first summer term at A-State.
"One of their primary goals is to improve their English so they will be more motivated to apply for graduate programs abroad," explained Dr. Thilla Sivakumaran, director of global initiatives at A-State.
The other 30 or so will be on campus during the second summer term, which starts July 6.
The learners, a mix of college-age students and their instructors, represent various universities in the Mexican states of Jalisco, Aguascalientes, Chiapas, Michoacan, Oaxaca, Morelos and Guerrero.
Each individual pays for tuition, fees, classroom materials, meals and housing at A-State. The Mexican Ministry of Public Education is providing each participant a scholarship of 70,000 pesos, or about $4,500, to cover their expenses and incidentals while in Jonesboro.
The program has several advantages for Arkansas State as it continues to ramp up its leadership role in international education by providing numerous study abroad opportunities for Americans while hosting students and faculty from other nations.
"Programs like Proyecta 100,000 help create a diverse student population for our English as a Second Language program," Sivakumaran continued. "The visitors not only learn English, they learn from each other about different cultures. These students will be in classes with our other international students, such as those from China, Saudi Arabia, Vietnam and Japan."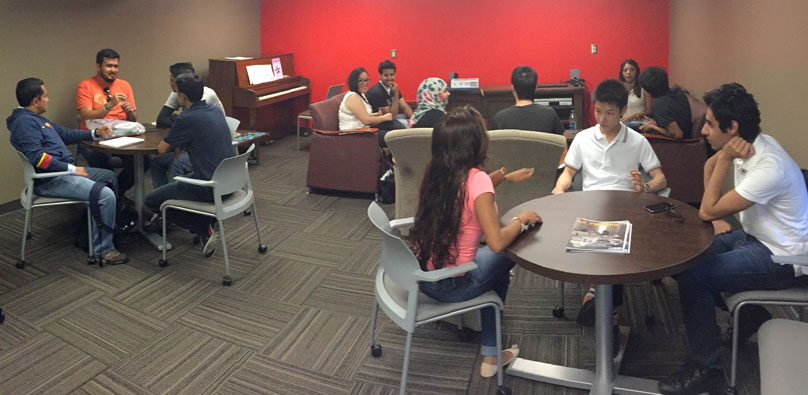 "Proyecta 100,000" participants at A-State