Juilliard String Quartet to Perform for Fowler Center Series
11/13/2019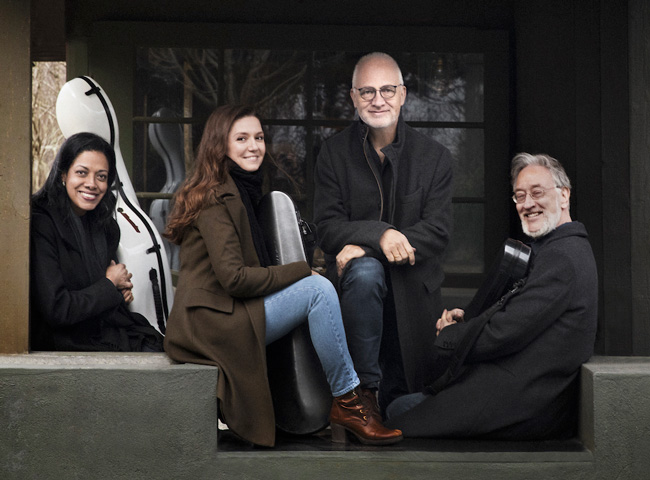 Juilliard String Quartet
JONESBORO – Arkansas State University's Fowler Center will present a concert by the Juilliard String Quartet Friday, Nov. 22, at 7:30 p.m. in Riceland Hall, as part of its annual performing arts series.

The JSQ is the string quartet in residence at The Juilliard School, a world leader in performing arts education, in New York City. Devoted master teachers, members of the quartet offer special educational activities while on tour, including a performance for children at the Nettleton STEAM School on the morning of Nov. 22.

Founded in 1946, the ensemble draws on a deep and vital engagement to the classics, while embracing the mission of championing new works, a vibrant combination of the familiar and the daring. Each performance of the Juilliard String Quartet is a unique experience, bringing together the four members' profound understanding, total commitment, and unceasing curiosity in sharing the wonders of the string quartet literature.

The group's 2019-20 season includes concerts in major European and U.S. cities. Adding to its celebrated discography, an album of works by Beethoven, Bartók, and Dvořák is set to be released by Sony Classical during the 2019-20 season.

The quartet's recordings have won Grammy Awards, and in 2011 the JSQ became the first classical music ensemble to receive a lifetime achievement award from the National Academy of Recording Arts and Sciences.

All seating is reserved. Individual tickets are $35 and $25 for adults, and $28 and $20 for senior citizens, students, and A-State faculty and staff, and $15 and $10 for A-State students with a current ID. Group discounts are available for groups of 15 or more.

For more information, contact Fowler Center, 201 Olympic Drive, at (870) 972-3471. Tickets may be purchased at the Central Box Office in the First National Bank Arena, 217 Olympic Drive, or by calling (870) 972-ASU1 or toll-free (888) ASU-FANS. Tickets are also available online from the Central Box Office, AState.edu/tickets. For additional information, go to Fowler Center www.yourfowlercenter.com.
# # #