Joanne Cash Yates, Vince Gill discuss third annual Johnny Cash Music Festival, home restoration
07/22/2013
Third Annual Johnny Cash Music Festival
Featuring: Vince Gill, Joanne Cash Yates, Tommy Cash, Larry Gatlin and the Gatlin Brothers and Jimmy Fortune of The Statler Brothers
7 p.m. Saturday, Aug. 17, Convocation Center, Arkansas State University, Jonesboro
Tickets: $150, $75, and $37.50
(870) 972-2781, or johnnycashmusicfest.com

JONESBORO, Ark. — The third annual Johnny Cash Music Festival will feature Cash's two surviving siblings as work continues and nears completion on the family's old home in Dyess. When the restoration is done, family, friends and fans will be able to see what life was like for the seven Cash siblings and their parents in the 1940s and early 1950s.
"I'm elated about how the construction on our old house has been coming along," says Joanne Cash Yates. "I spent my first 17 years in that house, and I remember every table and bed that was there. It's been like a job for me to act as sort of a consultant to Ruth Hawkins of Arkansas State University, who's in charge of the Heritage Sites project, to replicate some of the furnishings from that era.
"One of the most exciting things we found was the original linoleum in the kitchen, which had been covered up, under layers and layers of other floors. Ruth has been searching antique stores and so on and if she finds something that looks right, she sends photos to my phone, and I'll answer 'yes' or no' to her."
Hawkins said the Cash home restoration itself is essentially complete except for minor items; the exterior is finished, except for planting flowers in the flower boxes. The interior is finished except for minor things such as finding the old fixtures for the kitchen sink and cleaning the original linoleum.
"The major things we are working on now at the house are the landscaping to put the yard back the way it was in the 1930s-40s," Hawkins said, "including the brick walkway that Joanne and her brother Tommy laid themselves and furnishing the interior.
"This is perhaps one of the most difficult jobs because we are attempting to acquire furniture and accessories identical to what Joanne and Tommy have described to us. We have developed an inventory of what is needed, and fortunately many people are donating or helping us find items on that list, which is posted on the johnnycashmusicfest.com website."
A recent photo featured the same kind of wrought iron beds that Yates recalls from her childhood, which she notes was spent under crowded conditions, since at times there were nine people (seven children and their parents) sharing the two-bedroom house, which was new when the family moved there from Kingsland, a few miles from Fordyce in south Arkansas.
Yates and her husband, Dr. Harry Yates, a pastor with three divinity degrees (she has two degrees), co-founded the first Cowboy Church, now in its 23rd year in Nashville, Tenn.
"It's a wonderful church," she exclaims, "and there are now 5,000 or 6,000 of them around the world. There's even one in St. Petersburg, Russia. Our church here is in the Texas Troubadour Theatre, in the Opryland area. We were on the road together for 15 years before we got the Cowboy Church going."
Yates is excited to report that a documentary film about her life, I Do Believe, has been finished recently, and will hopefully debut in October in Jonesboro. Yates has two daughters and a son from her first marriage, and her husband has two sons and a daughter. Yates' granddaughter, Fallon Rivers, is Miss Teen Arkansas, Yates proudly adds.
Yates recently learned that one of her favorite household furnishing might be returning to the Cash home, which will become a visitor center when all work is done and it is ready to open to the public.
"I was talking to Larry Sims, the mayor of Dyess, recently, and he said, 'Joanne, you know I have your family piano,'" Yates says, still excited over the news. "I could not believe it, but he said my mother had given it to the local Baptist church and it had then gone to the community center. I saw that piano when I walked in there, and it has been restored and looks just as I remember it. There are such memories attached to it. After supper, we would all gather around it to sing gospel music. That was our entertainment growing up."
Memories of her late brother also include the time she had an impact on his early dating.
"I was 10 years old and I made him and his girlfriend take me with them to the movies," she says, laughing. "But he had to bring me home, so I messed up that date, I remember. J.R — he didn't become Johnny until he was at Sun Records — was a typical country boy, except that he was always writing songs, which I thought were poems. Our dad told him he'd never make a living doing that, but mother said to him 'God's got his hand on you and you're gonna sing!' He would enter contests and he would always win when he was starting out."
After her brother had begun making a name for himself, he drove young Joanne from Dyess to Jonesboro, telling her that he wanted her to see a young man who would open the show for the star.
"I said 'who's the star of the show?' and he replied, 'Why, I am!' and I said 'You can't be the star, you're my brother," she says, laughing. "When we got there he introduced me to Elvis Presley, who would go on first as the opening act, so I was backstage talking to Elvis while Johnny did his show, which didn't go over too well with J.R., I later realized. But I sure remember Elvis, who just sat on a table the whole time."
The festival's headliner this year, Vince Gill, did not have to be asked twice to participate. His childhood musical memories feature Johnny Cash in a prominent position.
"The first record I ever bought was by Johnny Cash, and in 1982, I was part of a show by him, John Prine and Marty Stuart," Gill explains from his Nashville, Tenn., area home. "And three years later, I did a duet with Rosanne Cash on 'If It Weren't for Him,' which was my first Top 10 hit, so I have a warm spot in my heart for the Cash family, which I'd certainly have, even if she had not been so kind as to sing on my record.
"When she asked me to take part in a festival that honors the legacy of her dad, I was honored, of course. He had an influence on anybody who was around, growing up, loving music in the 1950s and 60s. In about 1981, I was playing in Rodney Crowell's band, and Rodney was Johnny's son-in-law at the time. I got to do a TV show with them and June Carter Cash, and later I was in Rosanne's band, and since she won't be able to be at the festival herself this year, I guess I'll just try to represent her as best I can."
Tommy Cash, the youngest sibling of the Cash family, will take over the job of hosting the festival from his niece, Rosanne Cash, who is not able to attend this year. With his own singing career over the decades, Tommy Cash is best known for his song, "Six White Horses," a 1969 country hit that celebrated the lives of John F. Kennedy, Robert Kennedy and the Rev. Martin Luther King.
Jimmy Fortune, a 20-year member of The Statler Brothers, has gone on to a solo career since the 2002 breakup of that group, which had once backed up Johnny Cash and toured with him for nearly a decade.
Larry Gatlin and the Gatlin Brothers have had a musical career aided by Johnny Cash, who used two Larry Gatlin compositions in a 1973 movie, "The Last Supper," and also wrote the liner notes to the first Gatlin album, "The Pilgrim." Gatlin named his son Josh Cash Gatlin in honor of his mentor, and was inspired to write a song in 2009, "Johnny Cash Is Dead and His House Burned Down," when questioned by young Josh about the current state of country music.
The festival is a fund-raiser to help restore the Cash family home outside Dyess. Hawkins said the Administration Building project in the town of Dyess is being funded through grants from the Arkansas Natural and Cultural Resources Council and the National Endowment for the Humanities. Funds also go to college scholarships for students at Arkansas State University. Both the House and the Administration Building are projected to open in late April 2014.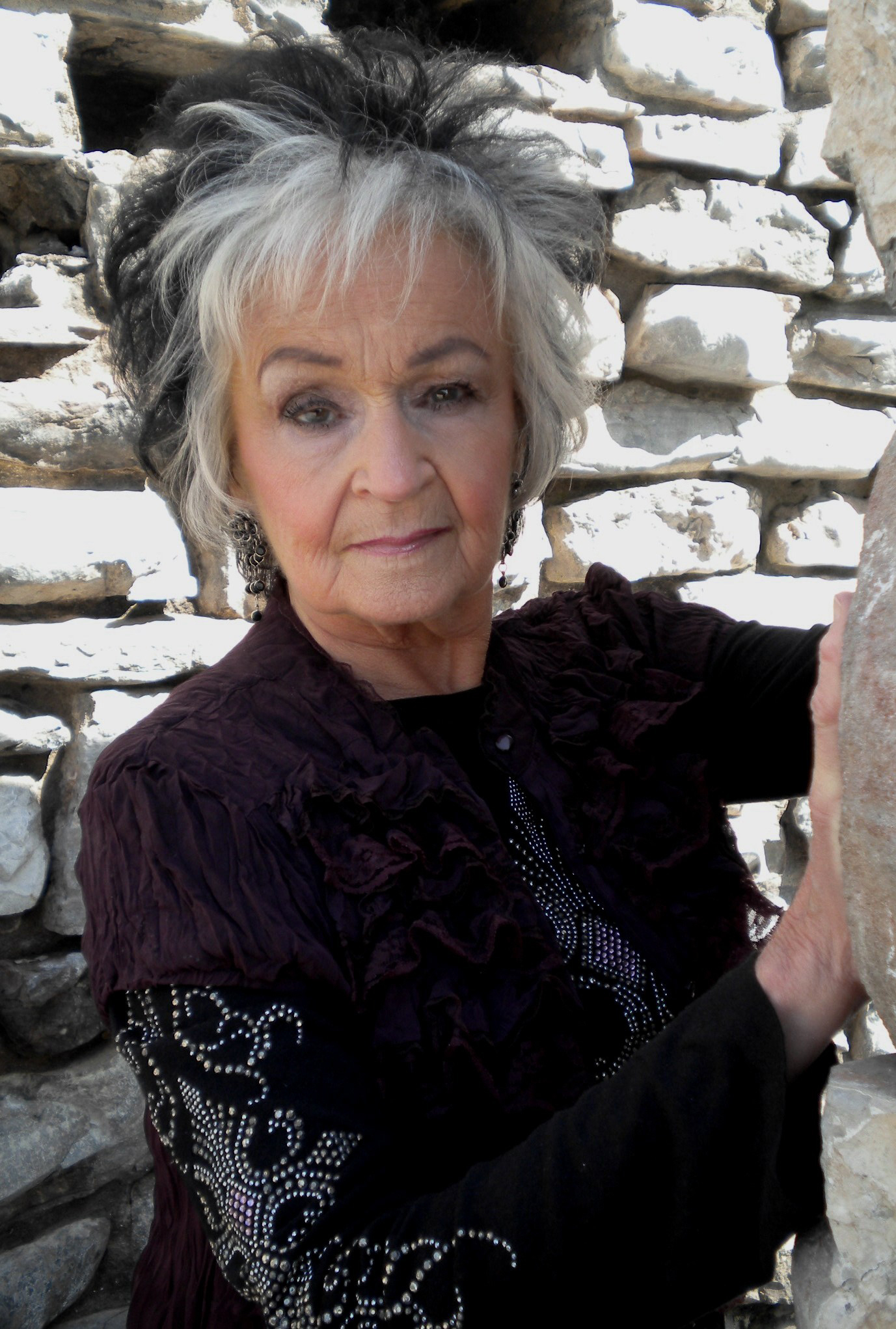 Joanne Cash Yates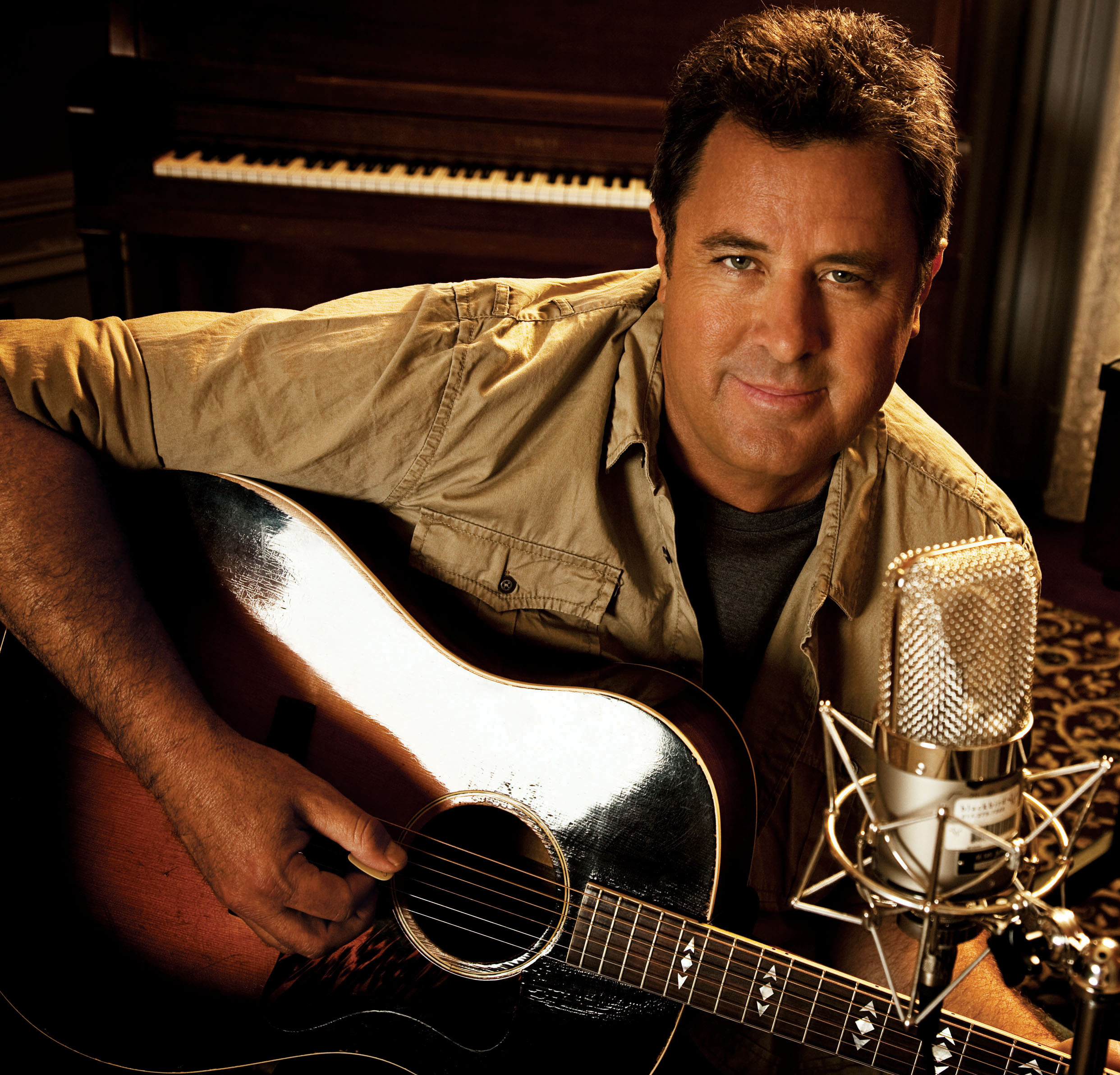 Vince Gill