Hemingway-Pfeiffer To Hold "Celebration of Quilting"
05/04/2017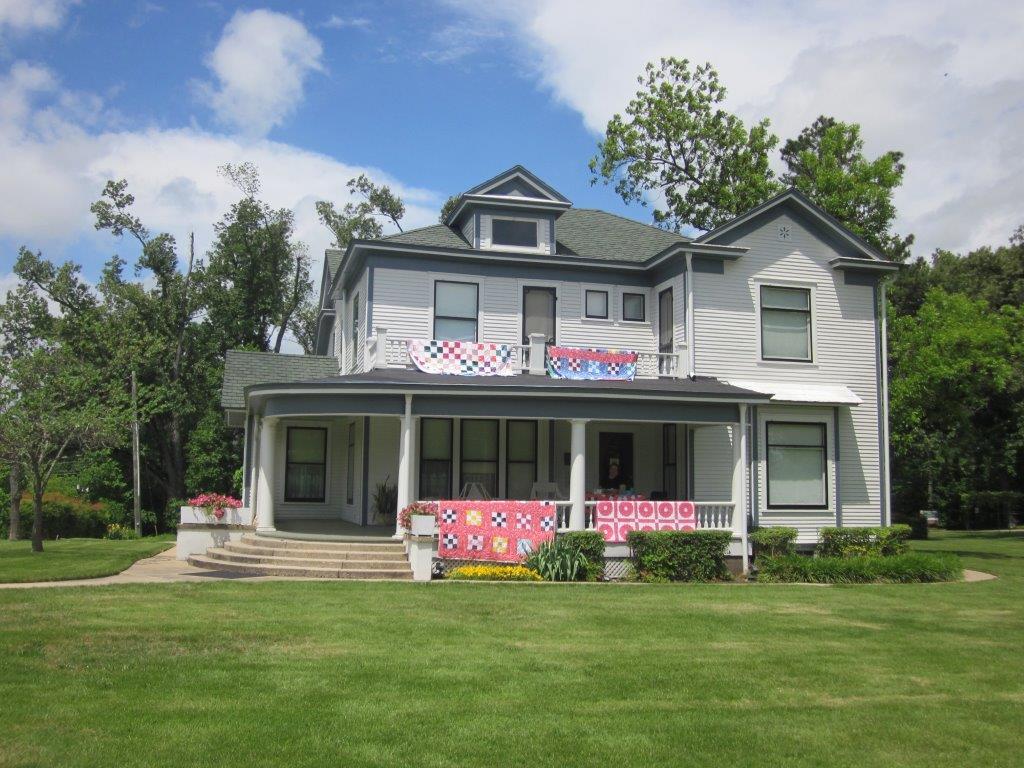 The Pfeiffer-Janes House at the Hemingway-Pfeiffer Museum.

PIGGOTT — Quilts will be displayed in the Pfeiffer-Janes House at the "Celebration of Quilting" set for Friday, May 19, from 2 to 4 p.m., at the Hemingway-Pfeiffer Museum and Educational Center (HPMEC). Admission to the show is free.
The quilt show honors the legacy of Paul Pfeiffer and his family. During the Great Depression, Pfeiffer would buy quilts from the ladies in the community, even though the family had no need for them. No matter the quality of the quilt, he would pay the same price.
His wife Mary would give these quilts to those in need in the community. In this way, the Pfeiffers provided for the community in two ways, by creating work and by charitable contributions to those who could not work.
Visitors' choice ribbons will be awarded in multiple categories, with divisions for hand-quilted and machine quilted items. Anyone may enter quilts and quilt-based creations with no entry fees. Quilts may be brought to the Hemingway-Pfeiffer Museum Educational Center Monday, May 15, from 10 a.m. until 2 p.m. For additional information or to pre-register a quilted article, call (870) 598-3487.
The Clay County and Randolph County Extension Homemakers Council are co-sponsors of the show. HPMEC is an Arkansas State University Heritage Site located at 1021 W. Cherry Street, in Piggott. Tours are on the hour Monday-Friday, 9 a.m.-3 p.m., and Saturday, 1-3 p.m.