Harper Family to Perform at KASU's Bluegrass Monday Aug. 25
08/19/2014
JONESBORO — The Harper Family will perform a concert of bluegrass gospel music on Monday, Aug. 25, at 7 p.m. at the Collins Theatre, 120 West Emerson Street, in downtown Paragould, Ark. The concert is part of the Bluegrass Monday concert series presented by KASU 91.9 FM.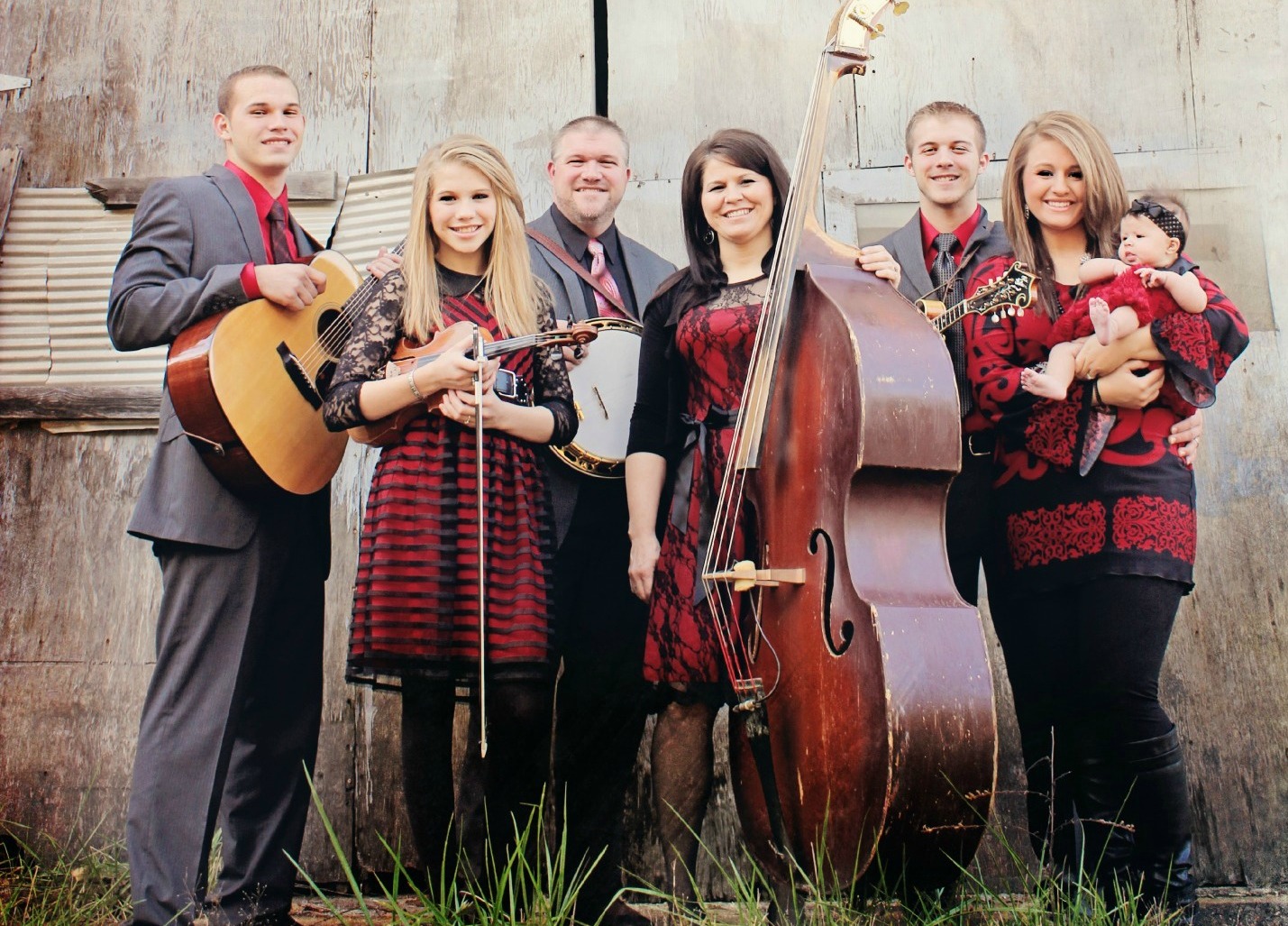 The Harper Family
From left: Dalton, Hannah, Gaylon, Katrina, Dillon and Makeena Harper

The Harper Family is a past winner of the International Bluegrass Band Championship, hosted each year by the Society for the Preservation of Bluegrass Music in America. The family makes their home in Missouri's Ozark hills. They have been performing bluegrass gospel music professionally for the past six years.
The Harper Family maintains a very busy touring schedule, appearing in churches and at bluegrass venues across the country. In 2012, the band made 287 personal appearances, and around 150 appearances per year in 2013 and 2014.
Dad Gaylon Harper plays banjo in the family band. His wife Katrina plays bass, sings and writes songs for the group. Both Gaylon and Katrina have decades of experience performing bluegrass music with their families and in other bands. Their son Dillon Harper is 20, and plays mandolin, sings and writes songs. Fifteen-year-old Hannah sings and plays guitar.
Concerts by the Harper Family feature energetic and joyful presentations of bluegrass gospel music marked by close family harmonies and outstanding bluegrass instrumentation. The family has recorded five CDs, the latest of which is available through the Pisgah Ridge/Crossroads record label.
More information about the Harper Family is available at www.harperfamilymusic.com.
In addition to the concert, Terry's Café, 201 South Pruett Street in Paragould, opens on Bluegrass Monday nights to welcome bluegrass music fans. The café serves a catfish buffet meal beginning at 4:30 p.m. on the evenings of Bluegrass Monday concerts. Concessions will also be available at the Collins Theatre.
Bluegrass Monday concerts are held on the fourth Monday night of each month. These concerts are presented with support from Bibb Chiropractic, the Posey Peddler, Holiday Inn Express and Suites of Paragould, the Northeast Arkansas Bluegrass Association and KASU.
KASU, 91.9 FM, is the 100,000-watt public broadcasting service of Arkansas State University in Jonesboro. For more information, contact KASU Program Director Marty Scarbrough at mscarbro@astate.edu or 870-972-2367. Bluegrass Monday is also on Facebook (search "Bluegrass Monday").