Gold Heart To Perform At KASU Bluegrass Monday
07/18/2014
JONESBORO — The band Gold Heart will perform a concert on Monday, July 28, at 7 p.m. at the Collins Theatre, 120 West Emerson Street, in downtown Paragould. The concert is part of the Bluegrass Monday concert series presented by KASU 91.9 FM at Arkansas State University. KASU will literally "pass the hat" to collect money to pay the group. The suggested donation is $5 per person.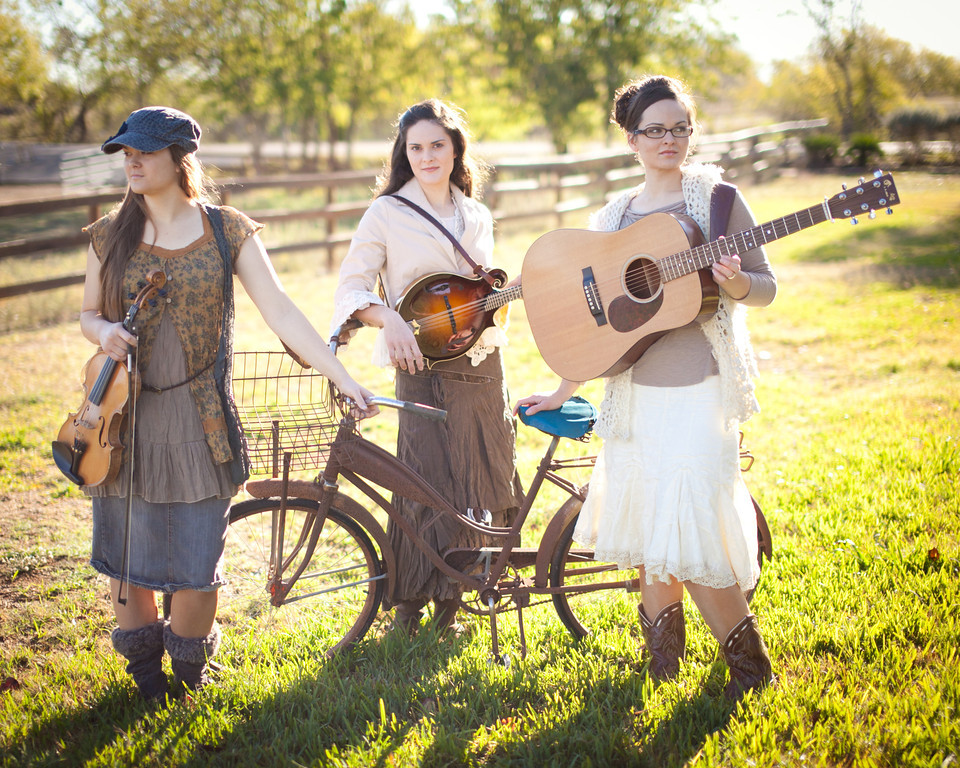 Gold Heart: (From left)—Tori, Jocey and Shelby Gold
Gold Heart features the three Gold sisters, Tori, Jocey and Shelby, along with their father Trent who plays bass, and banjo player Jared Lindsay. The sisters, now in their 20s, have been performing and recording bluegrass music since 2005. Tori plays mandolin, Jocey plays guitar, and Shelby plays fiddle.
From their home in Virginia, Gold Heart tours nationwide and has also performed in Canada and in the United Kingdom. The sisters have been recognized for their songwriting skills at various competitions. The band performed at the prestigious showcase concert for the International Bluegrass Music Association's annual convention, and the group has appeared twice on the PBS-TV program "Song Of The Mountains."
Performances by Gold Heart feature beautiful family harmonies and incredible bluegrass picking. The group performs original material, gospel songs and bluegrass standards. The band is currently finishing work on their fourth CD.
More information about Gold Heart is available at www.goldheartsisters.com.
In addition to the concert, Terry's Café, 201 South Pruett Street in Paragould, opens on Bluegrass Monday nights to welcome bluegrass music fans. The café serves a catfish buffet meal beginning at 4:30 p.m. on the evenings of Bluegrass Monday concerts. Concessions are also available at the Collins Theatre.
Bluegrass Monday concerts are held on the fourth Monday night of each month. These concerts are presented with support from Bibb Chiropractic, the Posey Peddler, Holiday Inn Express and Suites of Paragould, the Northeast Arkansas Bluegrass Association and KASU.
KASU, 91.9 FM, is the 100,000-watt public broadcasting service of Arkansas State University in Jonesboro. For more information, contact KASU Program Director Marty Scarbrough at mscarbro@astate.edu or 870-972-2367. Bluegrass Monday is also on Facebook (search "Bluegrass Monday").