Fowler Center to Present 'Story Pirates' Show in Family Series
03/24/2015
JONESBORO – Arkansas State University's Fowler Center, 201 Olympic Drive, will present the second and final event in this year's Family Friendly Series—the Story Pirates—on Thursday, April 2, at 11 a.m. and 7 p.m. The sponsor for the shows is Discover Island.
Story Pirates, an arts education organization based in New York and Los Angeles, collects written works from students and adapts these stories for performance by professional actors in a sketch comedy venue. The Story Pirates show contains 10-12 stories and features bright costumes, puppets, and short films made by the group. Two local students will be selected to have their stories included in the two Jonesboro shows.
Story Pirates has served more than 50 elementary schools and community-based organizations in the New York City area through performances and creative writing workshops. The Story Pirates received national attention in February 2008 when "The Daily Show" host Jon Stewart called The Story Pirates "crazy entertaining" on Larry King Live; Stewart had seen the group perform at a party he attended with his son. The group is "described as a mix between School House Rock and Monty Python" and has received critical acclaim.
All seating is reserved. Individual tickets for the Family Friendly Series are $8 for students and $10 for adults.
For more information, contact the Fowler Center at (870) 972-3471. Tickets may be purchased at the Central Box Office in the Convocation Center, 217 Olympic Drive, or by calling (870) 972-ASU1. Tickets are also available online from the Central Box Office and from Fowler Center.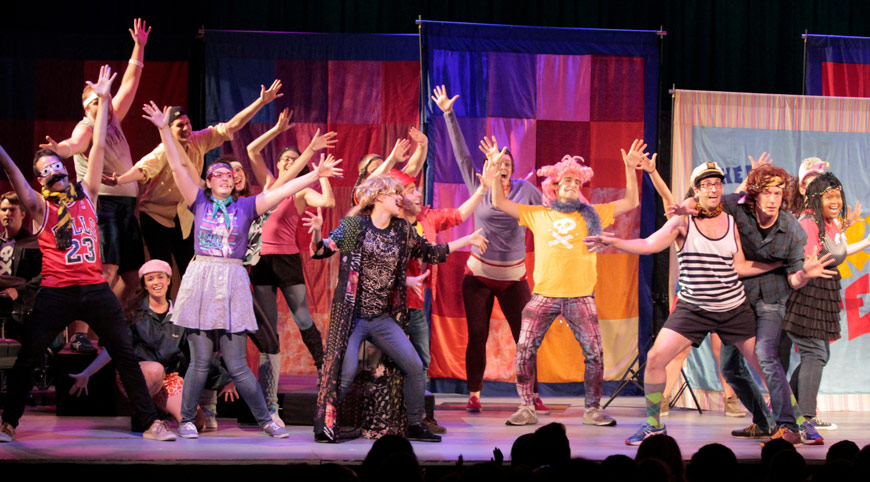 "Story Pirates"