First-Year Students to Use New Systems for Fall 2020
08/01/2019
JONESBORO – Starting Aug 1, applications for first-year students to Arkansas State University will utilize a new software system, and A-State will also become a participant in the nationwide Common Application, Vice Chancellor for Enrollment Management Dr. Bryan Terry announced.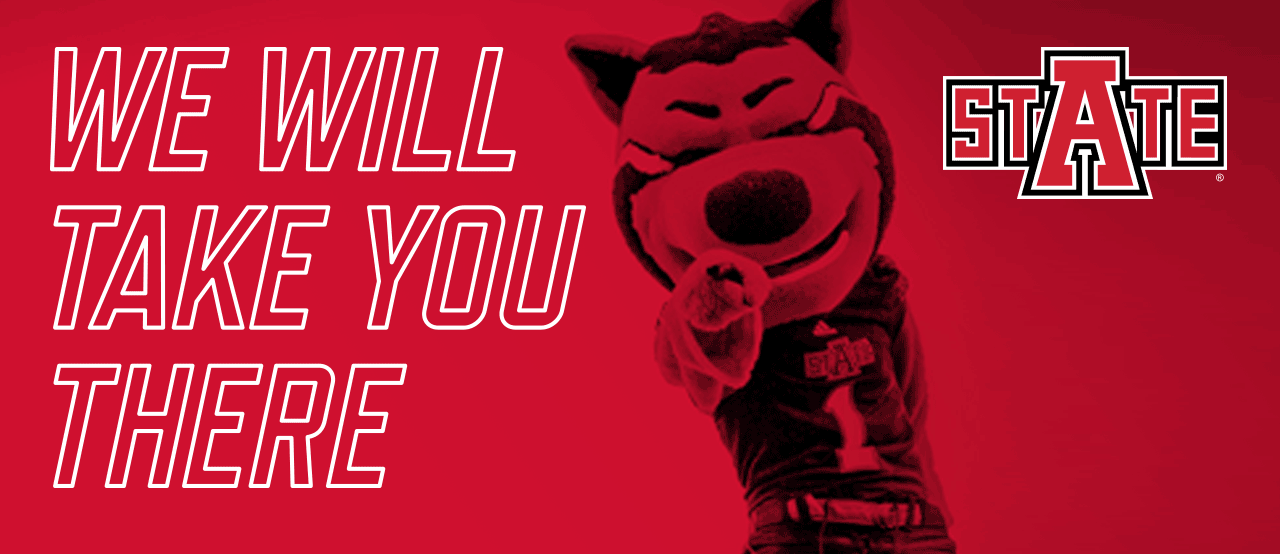 "This is a part of our overall revamp of how students learn about Arkansas State and join the Class of 2024," Terry said. "It will allow our Admissions Counselors to better communicate with our future Red Wolves and to help them turn in all the materials they need to join us for their first semester in the fall of 2020."
To enroll, click on links on any page of the university website, AState.edu, labeled "Apply Now" to reach the new forms.
The Common Application, also known as the Common App, began on the east coast among private universities to allow students interested in several universities to provide the same basic information once. A-State is one of the first public universities in Arkansas to join the Common App.
"For our in-state students and for those who already are familiar with A-State, going direct to our main website and using our new forms should make the process easier," Terry said. "The Common App puts us in front of a whole new audience of students across the country."
The Common App currently has more than 800 member colleges and universities in 49 states and the District of Columbia. It also is used by higher education groups in Canada, China and many European countries.
Along with encouraging local and regional admissions officers to spread the word about the new application forms, Terry's team of Admissions Counselors are also stressing the opportunity to learn more about Arkansas State at a new Pack Preview event in October.
"As soon as future Red Wolves apply, we want them to also register for Pack Preview," Terry added. "It will be an 'open house' style event where students and families can ask questions, get to know academic areas and we hope stay and join us in their first Homecoming game."
Tickets for the Oct. 26 game with Texas State are available to prospective students who register for Pack Preview and a special discount for tickets for their families.
Students enrolling for the fall 2019 semester, as well as high school students seeking concurrent credit, will continue to use A-State's older system for their forms.
To learn more, go to AState.edu/ApplyNow.
# # #