Father-Son Piano Duo to Perform at Fowler Center
02/05/2015
JONESBORO – Arkansas State University's Fowler Center, 201 Olympic Drive, will present the Ryan and Ryan Piano Duo as part of the Riceland Distinguished Performance Series on Friday, Feb. 13, at 7:30 p.m. The sponsor for the show is Occasions Publishing Group.
The duo will showcase their talents on Riceland Hall's two nine-foot Steinway grand pianos, in a dynamic program blending classical, ragtime, jazz, and blues.
This father-son duo manages to blend these seemingly unrelated genres of music into an entertaining program, "Music by Mavericks," all while telling multigenerational stories about growing up in the music business.
From Rachmaninoff to Gershwin to Billy Joel, Donald and Barron Ryan combine their talents to create a dazzling blend of old and new schools. Donald has earned the distinction of being a Steinway Artist and an inductee into the Oklahoma Jazz Hall of Fame. Barron began his piano studies under his father and went on to study at the University of Oklahoma. He has been a featured soloist at the Oklahoma Jazz Hall of Fame and the Tulsa Performing Arts Center among many other venues, along with being a prizewinner in numerous piano competitions.
The duo will perform selections from Dave Grusin's "The Firm" soundtrack, along with music by Scott Joplin, William Bolcom, Charles Crozat Converse, Henry Mancini, George Gershwin, Sonny Rollins, Duke Ellington, and George Gershwin's "Rhapsody in Blue."
All seating is reserved. Individual tickets for the Riceland Distinguished Performance Series are $30 and $20 for adults, and $23 and $15 for senior citizens and students, $24 and $16 for faculty and staff, and $10 and $6 for students with a current ID. Group discounts are available for groups of 15 or more.
For more information, contact the Fowler Center at (870) 972-3471. Tickets may be purchased at the Central Box Office in the Convocation Center, 217 Olympic Drive, or by calling (870) 972-ASU1 or toll-free (888) ASU-FANS. Tickets are also available online from the Central Box Office (http://www.astate.edu/tickets/) and from Fowler Center (www.yourfowlercenter.com).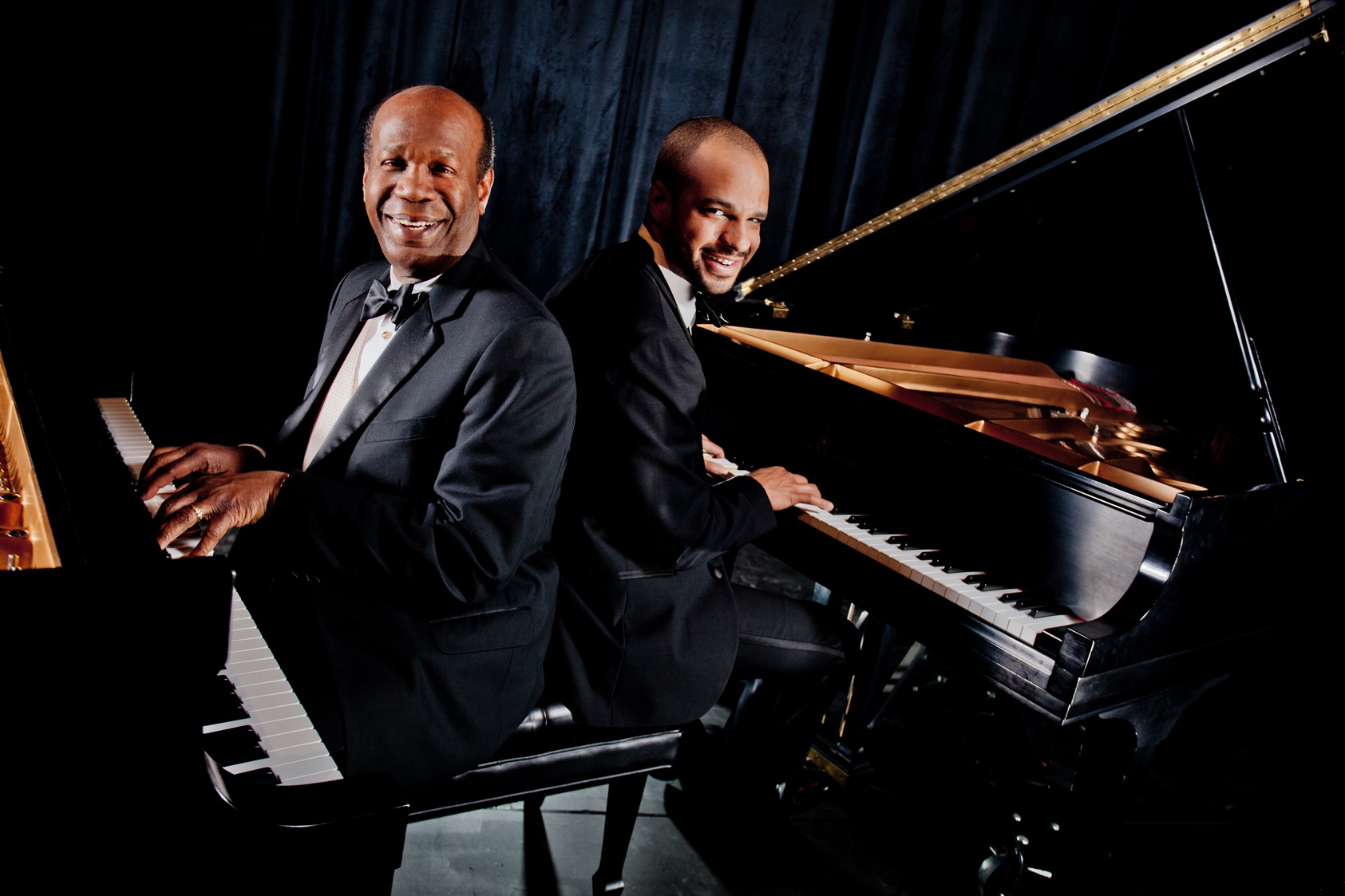 Donald (left) and Barron Ryan of the Ryan and Ryan Piano Duo