Faculty Center Expands Scope as Center for Excellence in Teaching and Learning (CETL)
08/18/2021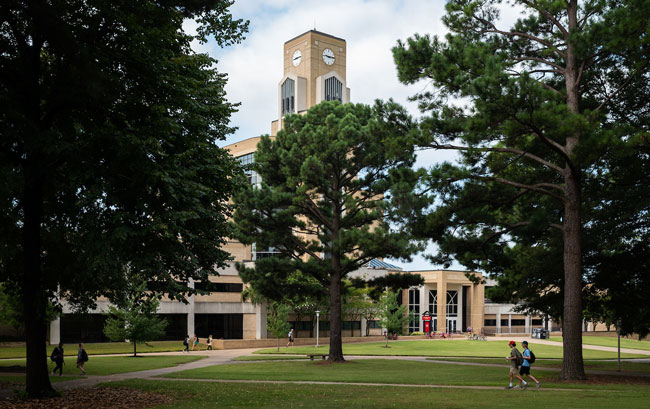 The Center for Excellence in Teaching and Learning, which is offering new programs through the Association of College and University Educators, is located in Dean B. Ellis Library, room 301.
JONESBORO — As Arkansas State University begins the 2021-22 academic year, the Faculty Center is taking on a new name, better reflecting the center's role in the academic enterprise.

The new name is the Center for Excellence in Teaching and Learning, to which faculty also can refer by its acronym, CETL, announced Dr. Ruth Owens, center director.

"The new name reflects the broadening scope of the center," Owens explained. "CETL provides faculty resources and evidence-based professional growth opportunities to support instructional practices and positively impact student learning and success.

"It also works to bring together faculty from across campus to foster communities of inquiry, instructional practice, and scholarship."

This fall, the newly renamed center will offer faculty the significant opportunity to engage in programs through the Association of College and University Educators (ACUE). A-State faculty members who choose to participate in ACUE's Effective Teaching Practices course will learn about and implement a series of research-based teaching practices shown to improve student outcomes.

The program will be delivered online and will be facilitated with a cohort group of A-State colleagues. Those completing the program will earn a nationally recognized Certificate in Effective College Instruction, the only college teaching credential endorsed by the American Council on Education (ACE).

In addition to the effective teaching practices course, the CETL will also offer ACUE's "Promoting Active Learning Online," and its "Inclusive Teaching for Equitable Learning" micro-credential courses. The active learning online course will provide faculty with practices to actively engage students in varied learning formats, and inclusive teaching for equitable learning will provide proven strategies to create a more equitable and just learning environment.

Additional information regarding the application process for interested faculty members is forthcoming. To allow time for the application and selection process, the ACUE programs will begin in October. For more details, one may contact Owens at CETL.