Construction of Expanded Unity Park Now Underway
07/31/2015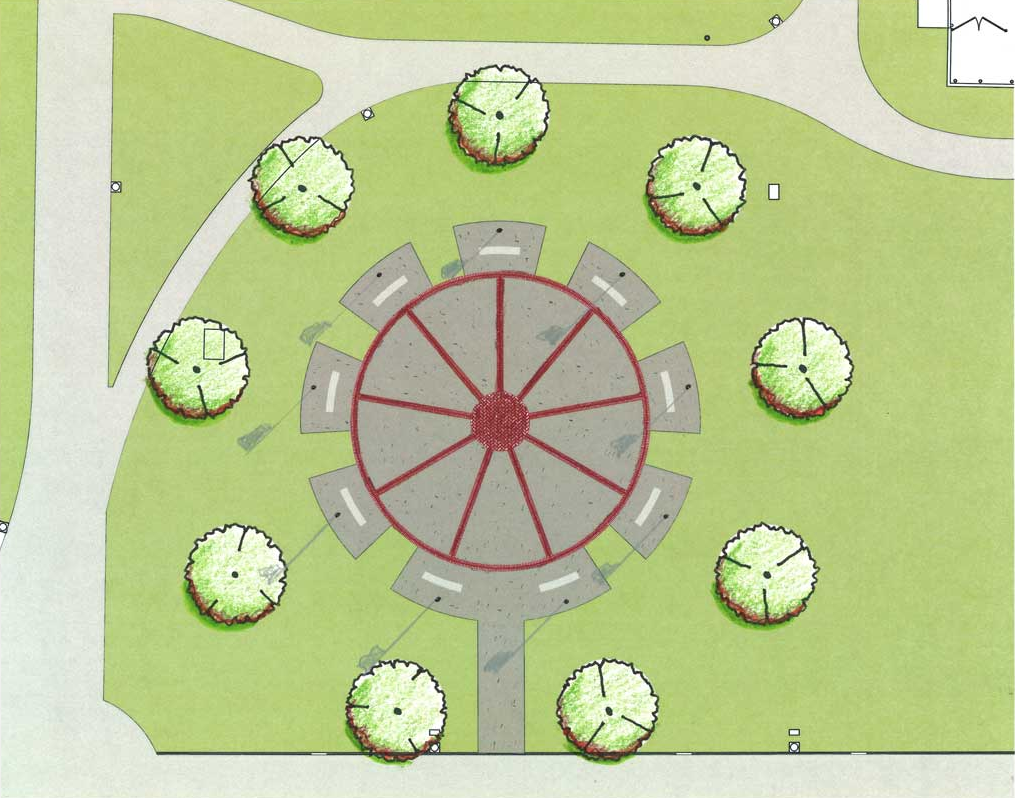 Unity Park, Expanded


JONESBORO – Construction of a new and expanded Unity Park at Arkansas State University began this week, Vice Chancellor for Student Affairs Rick Stripling announced.
Unity Park serves as a gathering place for the student fraternity and sorority organizations that are members of the National Pan-Hellenic Council, and is relocating to a larger site in the heart of the Greek life part of campus.
"The new Unity Park allows the university to provide an area for members of the NPHC to have more space for events," Stripling said. "We worked during the spring semester with the student leaders of NPHC, their advisers and our chapters to get input and feedback on the design and location of the park."
The footprint for the Humanities and Social Sciences building encroached on the previous location. The first stage of construction of the new Unity Park starts this week, with no cost of the new facility borne by the organizations.
Key items from the original park will be used in the construction of the new site in August. The founding stones and plaques of the current fraternities and sororities are incorporated in the new design. During the construction phase, the flags of the organizations are displayed in the Carl R. Reng Student Union until the new location is finished.
The 60-foot diameter paved plaza is larger than the original space, with a bench for each group as compared to only three total at the previous location. The Batesville sandstone seatwall at the perimeter around the nine 30-foot flag poles also includes nine red maple trees planted in line with each flag pole.
The original Unity Park displayed flags representing the symbols and colors of eight NPHC member fraternities and sororities active at Arkansas State at that time. The original eight are Alpha Kappa Alpha, Alpha Phi Alpha, Delta Sigma Theta, Kappa Alpha Psi, Omega Psi Phi, Phi Beta Sigma, Sigma Gamma Rho and Zeta Phi Beta.
"Not only do we get the opportunity to renovate Unity Park, the plan for this new location allows us to include Iota Phi Theta and give them space," Associate Vice Chancellor for Student Affairs Lonnie Williams said. "We now have a true representation of the 'Divine Nine' at Arkansas State."
According to alumna Parice Tyler Bowser, Unity Park began as an initiative from student members of the NPHC fraternities and sororities during the late 1990s. To provide a sense of belonging and a visual representation to campus, members of the NPHC groups worked with the administration to develop a location where the chapters could host events.
Work on Unity Park began in late 1997, and was dedicated on Feb. 14, 1998, at what then was the intersection of Aggie and Caraway Roads. In the years since, Caraway Road was removed and the new Humanities and Social Sciences building is located where the road originally passed through campus. The university also established a Greek village section of campus on the north side of Aggie Road.
# # #