Club Softball Wins Two in First Day of NCSA World Series
05/16/2019
COLUMBUS, Ga. — Arkansas State University had a strong showing in the first day of pool play in the National Club Softball Association (NCSA) World Series Wednesday by defeating Penn State, 10-0, in the first game and the University of Vermont, 11-1, in the afternoon. The Red Wolves face Northwestern University Friday, May 17, at 8 a.m. CDT.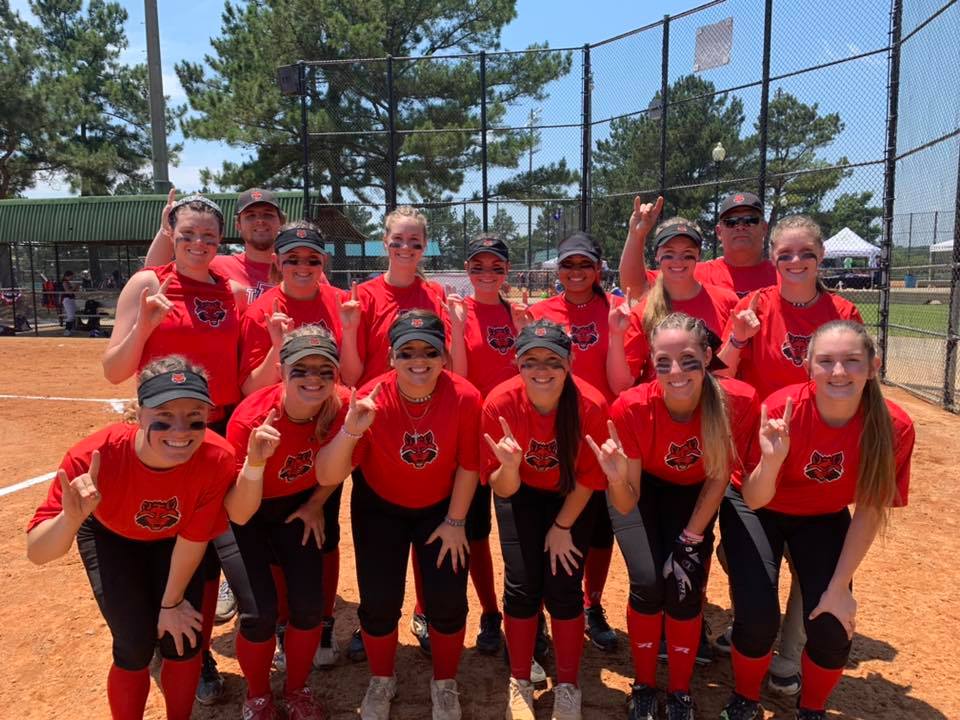 "Today was a good day at the plate for us," said A-State Head Coach Keith Hinson. "We took on fourth-seeded Penn State and scored 10 runs in five innings on 13 hits. We had five players that batted .500 or more in the game."
Tiffany Taylor of Portageville, Mo., led the team with three hits, while Lydia Mitchell of Russellville drove in three runs on two hits. Hannah Craig started the game and pitched two innings, giving up three hits, one walk and no runs. Taylor came in during the third inning and faced 10 batters, striking out eight.
Against Vermont, the Red Wolves batted .500 or better. Keely Curtis led with four hits and Rachel Hinson of Vilonia paced A-State with five runs batted in and a pair of triples. One of Hinson's triples was a walk off to end the game.
Senior Rebecca Treat was perfect at the plate driving in three runs. Courtney Forman pitched three innings as the starter, giving up four hits and one run. Craig came in relief to close the game in two innings, giving up two hits and no runs.
Bracket play begins at 1 p.m. CDT.