Charlotte Taylor & Gypsy Rain to Perform at Bluesday Tuesday
06/15/2018
JONESBORO – Charlotte Taylor and Gypsy Rain will perform on the Terry Scoggins Memorial Stage at 412 Front Street in Newport during the third installment of the Arkansas Steel Associates "Bluesday Tuesday" on Tuesday, June 19, from 7-9 p.m., coordinated by KASU Public Radio at Arkansas State University.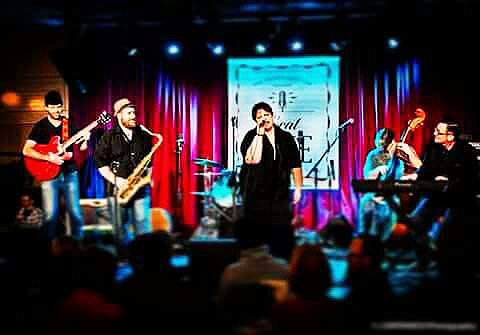 Charlotte Taylor and Gypsy Rain


First performing in 2003 at the King Biscuit Blues and Heritage Festival, Charlotte Taylor and her band mix original songs with well-known favorites salted with soul, peppered with jazz, and sprinkled with Americana. Dynamic singer-songwriter Charlotte Taylor fronts the group, providing vocals and harmonica. Gypsy Rain includes Matthew Stone on guitar; Bruce Johnston on bass; John Roach on drums; Stuart Baer on keyboard and Dave Williams II on saxophone.
Charlotte Taylor and Gypsy Rain have opened for blues legends John Lee Hooker, Buckwheat Zydeco, Guitar Shorty and Michael Burks.
KASU station manager Mike Doyle said, "This band will dazzle Bluesday Tuesday attendees with their performance selections that range from hardcore blues and rock to sweet jazzy tunes, Americana and jam band dance songs."
The band was nominated for a 2018 Central Arkansas Music Award in the live blues performance category.
Bluesday Tuesday, part of the Newport Downtown Entertainment Series, is underwritten by Arkansas Steel Associates of Newport and coordinated by public radio station KASU 91.9 located on the A-State campus.
Admission at the new Front Street Park in Newport is free, and attendees are invited to bring lawn chairs and coolers. The Newport Farmers Market will provide a food vendor.