Chancellor to Present 1,474 Diplomas at Fall Commencement
11/28/2017
JONESBORO — Dr. Kelly Damphousse will participate in his first commencement ceremony since becoming the chancellor at Arkansas State University when he will confer a record 1,474 diplomas at the fall graduation, Saturday, Dec. 9, at 10 a.m. in the First National Bank Arena, 201 Olympic Drive.
The number of 2017 fall graduates surpasses the previous mark of 1,405 in the fall 2016 graduation.
Graduates from six colleges including Agriculture, Engineering and Technology; Business; Education and Behavioral Science; Liberal Arts and Communication; Nursing and Health Professions; and Sciences and Mathematics will receive bachelor, master and associate degrees.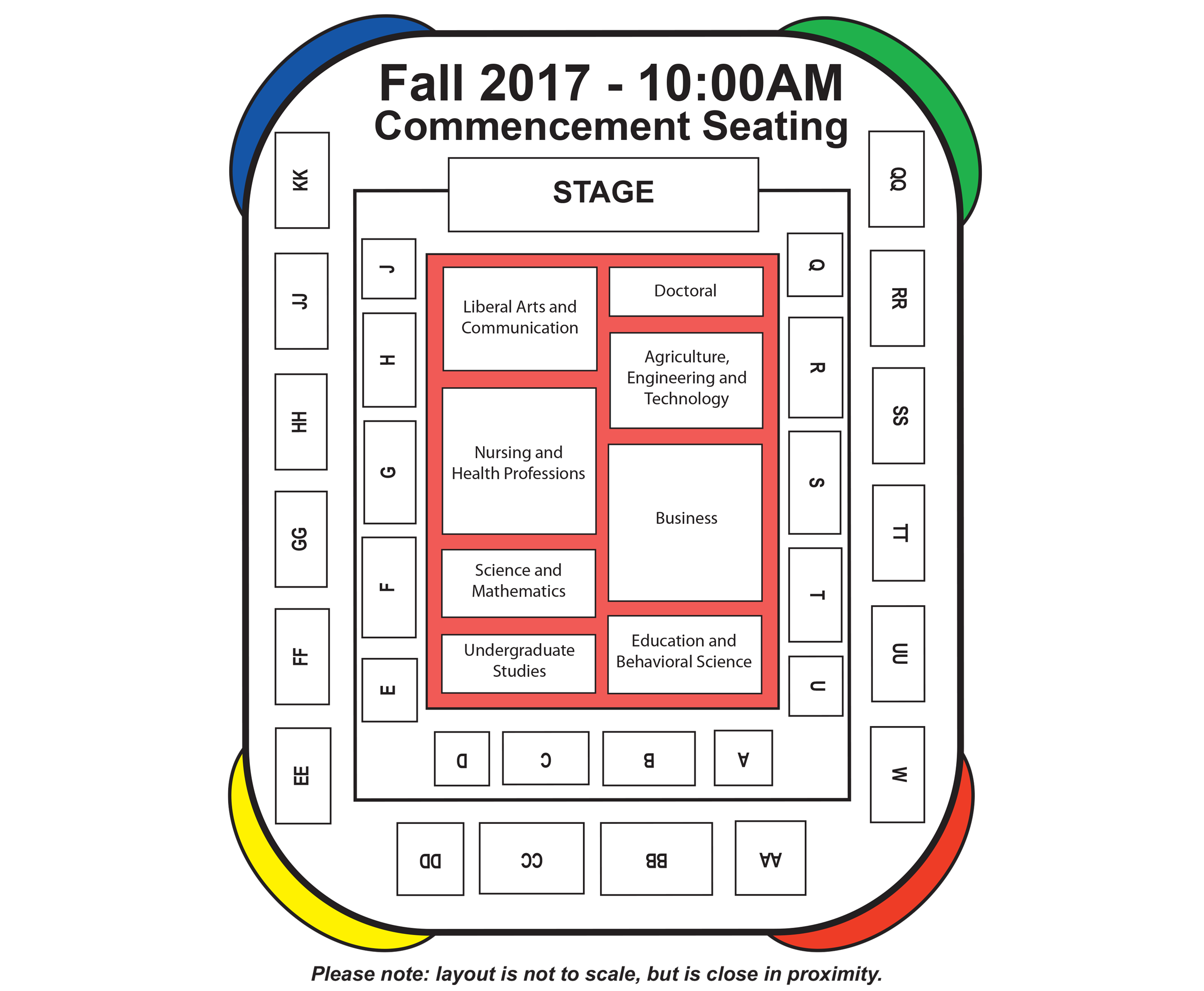 The class includes 66 students who meet the criteria for honors: 38 cum laude (3.60-3.79 grade point average overall and institutional), 25 magna cum laude (3.80-3.99 GPA) and three summa cum laude (4.00 GPA).
Nathan Johnson of Jonesboro will provide remarks on behalf of the graduating class. Johnson is graduating summa cum laude and receiving a Bachelor of Arts degree in communication studies. He is a six-time member of the Chancellor's List.
Dr. Stacy Walz, assistant dean and associate professor of clinical laboratory science in the College of Nursing and Health Professions, will speak on behalf of the faculty. Walz, who joined the A-State faculty in 2011, was the recipient of the professional service award last spring. In September, she was appointed to the Chancellor's Commission on Completion.
Arkansas State's commencement ceremony will be streamed live at AState.edu/livestream.
Following the commencement ceremony, there is a reception for all graduates and families at the north mezzanine.