Carter Named to USA Under-20s Rugby Team to Play Canada
06/01/2019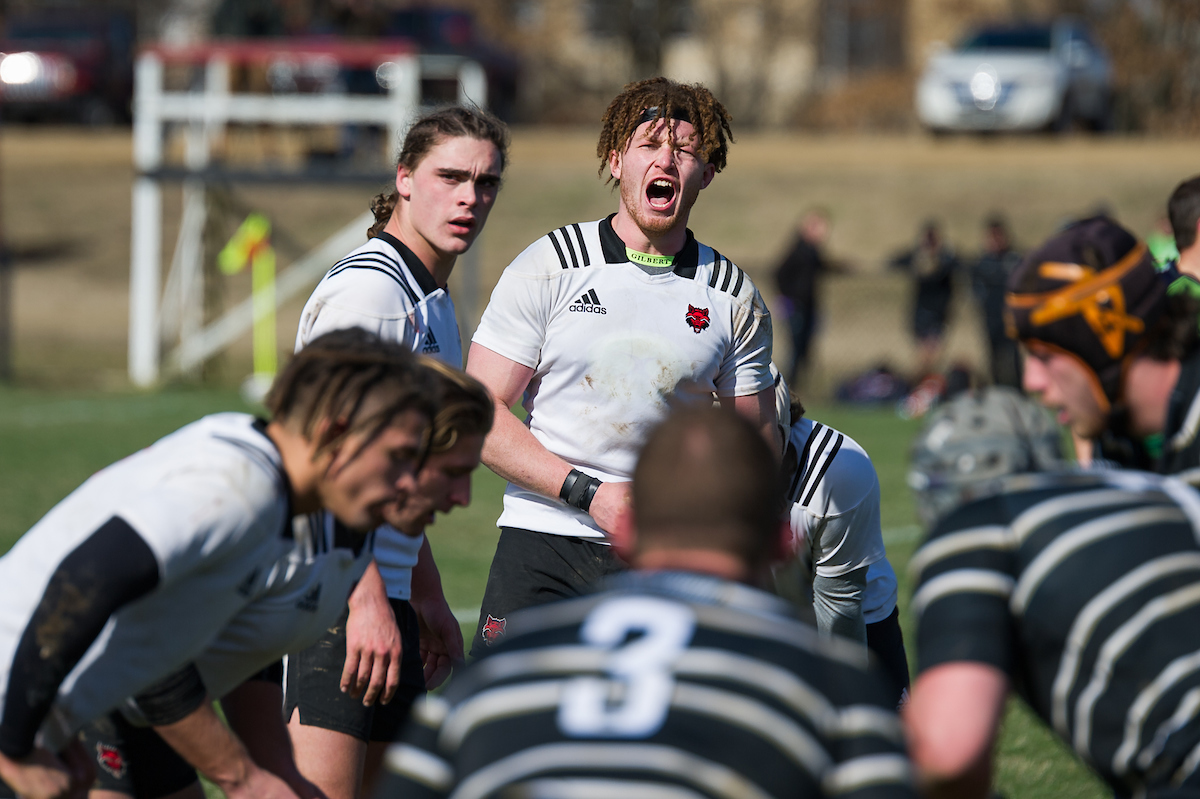 Asa Carter reacts during match.


JONESBORO – Arkansas State University rugby player Asa Carter has been selected to the USA Men's Under-20s squad that will face Canada in a two-match qualification series on Tuesday, June 4, and Saturday, June 8, at Shawnigan Lake School on Vancouver Island.
The team with the highest cumulative score from the two-match qualifier series will represent North America at the World Rugby Under-20 Trophy tournament July 9-21 in Brazil.
The 6-3, 220-pound Carter is one of 29 players chosen for the team. He is a sophomore lock from Tulsa, Okla. He has been a solid player for the Red Wolves since arriving on campus, making an immediate impact as a freshman and showed improvement this season. He received "Man of the Match" honors following his stellar play in a 50-12 win over conference foe Clemson in February.
"I'm extremely proud of Asa and seeing his work rate day in and day out and the type of young man he is," said A-State Head Coach Blake White. "This is no surprise to anyone in our program."
Athletes aged 19-20 years old who participate in a club or collegiate-level rugby program are eligible for the Under-20s, formerly known as Junior All-Americans. There is no requirement for U20s to be attached to a scholastic program, unlike high school and collegiate All-American programs. Players can compete with a senior club, professional team or university program.
The U20 program is primarily 15s, but expected to expand into sevens as World Rugby offers additional opportunity for competition.
"After a productive camp we have selected athletes that give us an opportunity to perform well against a staunch and experienced Canada side," said USA U20s Head Coach Scott Bracken.
Both matches of qualifier series will be streamed live on Rugby Canada's Facebook page at facebook.com/rugbycanada.