Breaking Grass Band to Play at KASU Bluegrass Monday
07/20/2015
JONESBORO – The band Breaking Grass will perform a concert of bluegrass music on Monday, July 27, at 7 p.m. at the Collins Theatre, 120 West Emerson Street, in downtown Paragould. The concert is part of the Bluegrass Monday concert series presented by KASU 91.9 FM. KASU will literally "pass the hat" to collect money to pay the group. The suggested donation is $5 per person.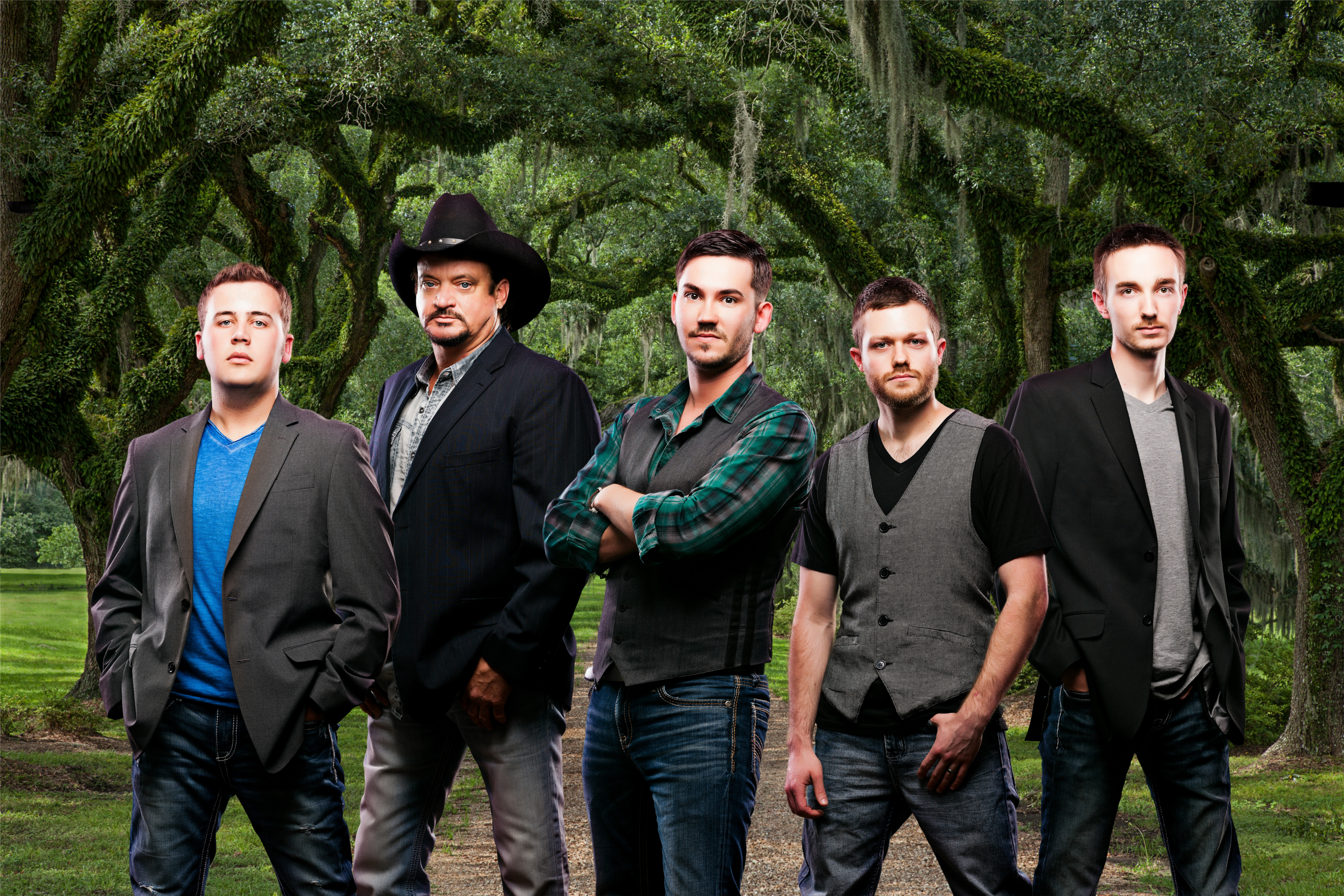 Breaking Grass — (From left) Tyler White, Thelton Vanderford, Cody Farrar,
Britt Sheffield and Zach Wooten.

From Mississippi, this five-piece bluegrass band released their debut CD in 2011. The group is currently on tour in support of their third CD titled "Just As Strong." Breaking Grass has gained a reputation for their energetic live shows featuring bluegrass standards and their own original songs presented in a style that mixes traditional bluegrass sounds with contemporary compositions.
The band has won several bluegrass band contests including the State of Mississippi bluegrass band competition, the Athens, Alabama, Old Time Fiddler's band competition and the Uncle Dave Macon Days competition.
The band features Cody Farrar on lead vocals and guitar. Farrar also writes many songs that are featured on the band's CDs and in their concerts. Tyler White is an award-winning fiddle player who plays in the group. Thelton Vanderford plays banjo, Britt Sheffield plays bass and Zach Wooten plays mandolin for the band.
In addition to the concert, Terry's Café, 201 South Pruett Street in Paragould, opens on Bluegrass Monday nights to welcome bluegrass music fans. The café serves a catfish buffet meal beginning at 4:30 p.m. on the evenings of Bluegrass Monday concerts. Concessions will also be available at the Collins Theatre.
Bluegrass Monday concerts are held on the fourth Monday night of each month. These concerts are presented with support from Bibb Chiropractic, the Posey Peddler, Holiday Inn Express and Suites of Paragould, the Northeast Arkansas Bluegrass Association and KASU.
KASU, 91.9 FM, is the 100,000-watt public broadcasting service of Arkansas State University in Jonesboro. For more information, contact KASU program director Marty Scarbrough at mscarbro@astate.edu or 870-972-2367. Bluegrass Monday is also on Facebook (search "Bluegrass Monday").

# # #