Bluegrass Monday to Present 'Special Consensus' Oct. 25
10/12/2021
JONESBORO — The band 'Special Consensus' will perform at the next KASU-FM Bluegrass Monday concert, Monday, Oct. 25, at 7 p.m. at the Collins Theatre, 120 West Emerson Street, in downtown Paragould.

'Special Consensus' is a band that mixes traditional bluegrass music with influences from jazz, blues, rock and roll, folk, pop and country music to create a modern and unique sound. The group has released 20 recordings, received six awards from the International Bluegrass Music Association (IBMA), and been nominated for two Grammy Awards.

In addition to maintaining a busy schedule performing across the U.S. and Canada, 'Special Consensus' has also toured Australia, Europe and South America as well as making numerous appearances in Ireland and the United Kingdom. The group has also appeared on National Public Radio, on the Nashville Network cable channel, and on the Grand Ole Opry at the historic Ryman Auditorium in Nashville.

Banjo player and vocalist Greg Cahill founded the band in 1975, and he still leads the group today. He is a recipient of the prestigious IBMA Distinguished Achievement Award, and he was also inducted into the Society for the Preservation of Bluegrass Music in America's (SPBGMA) Hall of Greats.

Bassist and vocalist Dan Eubanks was introduced to bluegrass music by his grandparents when he was a young child. He began playing electric bass at age 12, and began playing upright bass while in college. He received a masters degree in jazz studies from Webster University in Saint Louis. Eubanks moved to Nashville to perform country and bluegrass music, and he has been a member of 'Special Consensus' since the mid-2010s.

Mandolinist and vocalist Nate Burie began playing bluegrass music at age nine with his family. His family ensemble recorded five albums. In 2018, Burie joined the band Mountain Faith, a group that appeared often on the NBC-TV program America's Got Talent. After touring for that band for a year, Burie joined 'Special Consensus.'

Guitarist and vocalist Greg Blake has appeared at past Bluegrass Monday concerts as part of the groups The Bluegrass Missourians and Jeff Scroggins' Colorado. Blake is a five-time winner of SPBGMA-Midwest's Guitarist of the Year award, and he has won the Kansas State Flatpicking Guitar Championship. He also leads his own Greg Blake Band and has recorded multiple acclaimed solo CDs.

More information about the group is available at www.specialc.com.

The admission fee is $10 per person, payable by cash at the door the night of the concert. Everyone aged 18 and under will be admitted free. Advance tickets can be purchased at kasu.org/tickets.

Bluegrass Monday concerts are held on the fourth Monday night of each month. These concerts are presented with support from sponsors including the Paragould Advertising & Promotion Commission, Bibb Chiropractic Center, Gardner Law Firm, the Posey Peddler, Hyde Park Café, Holiday Inn Express and Suites of Paragould, and KASU.

KASU is the public media service of Arkansas State University in Jonesboro broadcasting at 91.9 FM and streaming on a variety of online platforms. For more information, contact KASU program director Marty Scarbrough at mscarbro@AState.edu or 870-972-2367. Additional information is also available on the Bluegrass Monday Facebook page.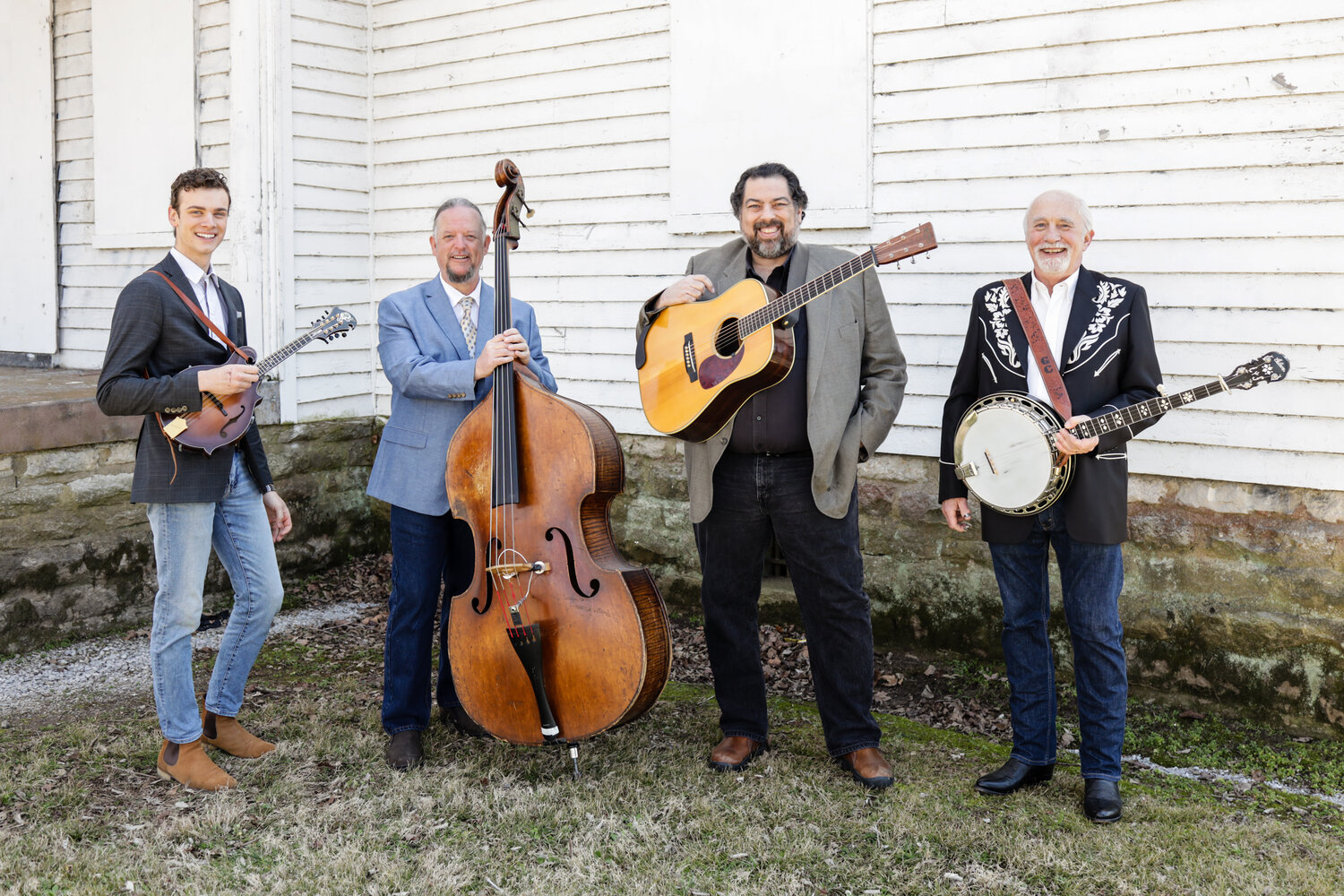 Special Consensus (from left) Nate Burie, Dan Eubanks, Greg Cahill and Greg Blake