Author Scott Hartley to Present Annual Greenfield Lecture
02/22/2019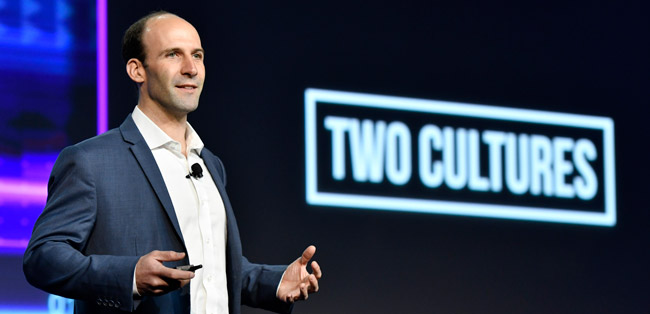 Scott Hartley
JONESBORO – Author Scott Hartley will visit Arkansas State University Thursday, Feb. 28, to present the annual Greenfield Lecture as part of the university's Lecture-Concert Series.
Hartley is the author of "The Fuzzy and the Techie," in which he explores the intersections of the liberal arts and STEM (science, technology, engineering and math) disciplines, and why the different areas are important to each other.
This installment of the Lecture-Concert Series is funded by Drs. Rosalee and Raymond Weiss of Teaneck, N.J., through an endowment in memory of her mother, Corinne Sternheimer Greenfield.
The Greenfield Lecture is also supported by the College of Liberal Arts and Communication in partnership with the A-State Faculty Center.
Hartley's address will start at 6:30 p.m. in Room 1041 of the Humanities and Social Sciences Building (GPS 2401 Aggie Road).
In his new book, he asserts that the liberal arts brings the human perspective to all aspects of our technological world and that the future success of the economy is dependent on both "the fuzzy and the techie."
Hartley, a venture capitalist and startup advisor, has been an investment partner at Mohr Davidow Ventures and a partner at Metamorphic Ventures in New York. Previously he served as a Presidential Innovation Fellow at the White House, and worked at Google, Facebook, and Harvard's Berkman Center for Internet & Society.
The Lecture-Concert Series serves Arkansas State and the surrounding communities by bringing notable guest speakers and performers of diverse backgrounds and wide appeal to the campus.
For more details about the series, interested individuals may visit the Lecture-Concert Series website, AState.edu/LectureConcert, or contact Dr. Tim Crist, chair of the Lecture-Concert Committee, tcrist@AState.edu or (870) 972-2094.
# # #