ASU College of Business wins inaugural award; sets standard for other schools
06/10/2013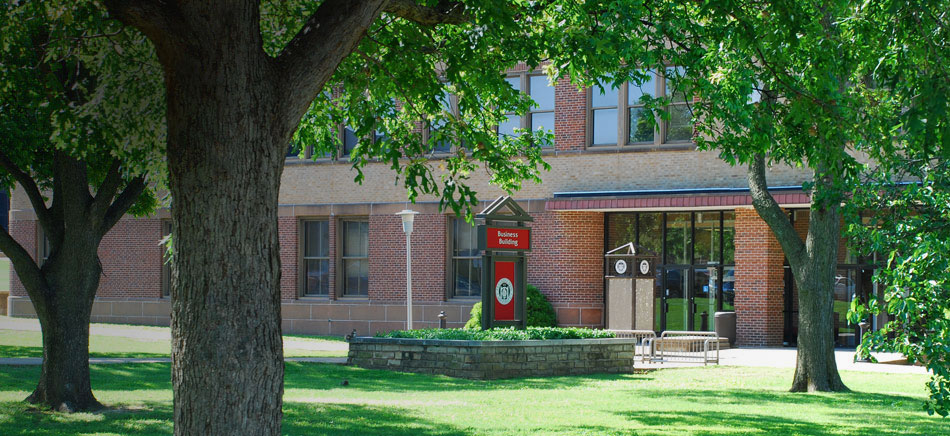 JONESBORO, Ark. — Arkansas State University's College of Business continues to extend its excellence in world-class education, as the department is the inaugural recipient of the David Gillingham Award for Excellence in Internationalization and International Business Education.
The award was presented to Dr. Bill Roe, associate dean and director of Graduate Business Programs at ASU, at the recent 20th annual meeting of the Network of International Business School (NIBS) in San Juan, Puerto Rico. The award was established to honor David Gillingham who founded NIBS and will be presented at each annual meeting.
In presenting the award, NIBS president Ian Charles said that only one school "set the standard to which other schools must aspire in the future to be considered for the award. This school is Arkansas State University's College of Business."
"It was Dr. Clint Relyea's initiatives in Salinas, Ecuador wherein he not only engaged his students in significant cross-cultural experiences and service learning projects, but also helped better the lives and standards of living of the area residents," said Dr. Roe. "He also contributed to the economic development of the area through the projects undertaken by our students who have participated in faculty-led study tours there. Since Clint was in South Africa, I was honored to attend the 20th annual meeting of NIBS and receive the award on behalf of the College of Business."
Roe went on to say that ASU's College of Business and International Business program, as well as Dr. Relyea, are held in high esteem and have earned great respect among NIBS members.
"I am very blessed to have had the chance to develop meaningful experiences for my students because of the great relationships I have made around the world," said Dr. Relyea. "Our International Business Program is well known around the world because of the success of our students and the support of my great colleagues at ASU. My passion for students is a greater understanding of their God-given talent to make a difference in the lives of others all around the world."
In addition to being an associate professor of management, Dr. Relyea is in his 12th year as coordinator of A-State's International Business Degree Program. He teaches management and international business. His personal mission is to increase student involvement in studying abroad and increasing cultural awareness.
The College of Business is one of only 24 business schools in the world that are accredited by NIBS and understands that internationalization of business and globalization of the economy are essential elements in the evolution of managerial practices. Higher education and training must integrate a strong international dimension, including the study of comparative management techniques and the experience of working and studying abroad.