Arkansas State explores osteopathic medical school in Jonesboro
06/04/2013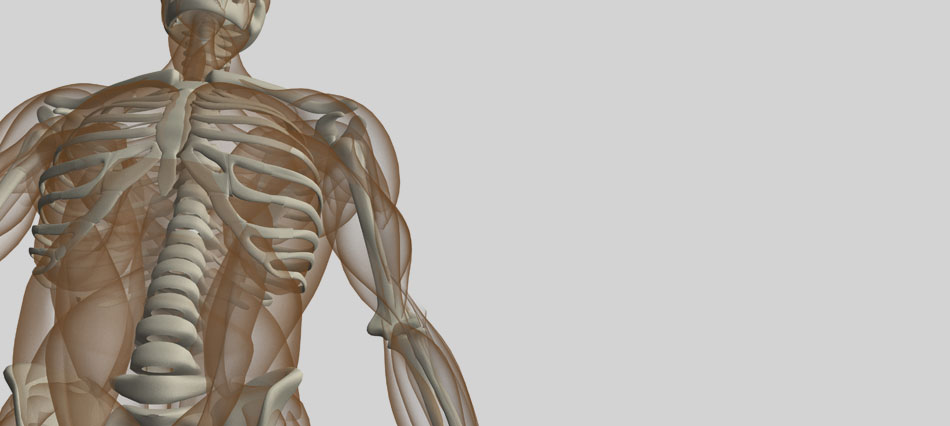 JONESBORO, Ark. — Arkansas State University is exploring public-private partnerships to establish an osteopathic medical school that would help expand primary health care availability throughout the mid-South, Chancellor Tim Hudson announced today.
ASU System President Charles Welch authorized Hudson to work with local leaders and representatives of existing osteopathic medical schools on a feasibility study for the project.
"Arkansas State has a long tradition of creating programs that meet state needs," Hudson said. "An osteopathic medical school could be transformative for our state and our region."
Doctors of osteopathic medicine (D.O.) are fully trained physicians who complete four years of medical school and are licensed by state medical boards to prescribe medication, perform surgery and practice in all recognized medical specialties. Many osteopathic physicians incorporate manipulative treatment, which involves using the hands to diagnose, treat, and prevent illness or injury.
D.O.s are one of the fastest growing segments of health care professionals in the United States, according to the American Osteopathic Association (AOA), and the number of active osteopathic physicians is expected to grow from 70,000 this year to more than 100,000 by 2020. According to the State Medical Board, Arkansas has 450 active D.O. license holders, including 265 who currently practice in Arkansas.
There are 29 accredited osteopathic medical colleges (COMs) at 37 locations throughout the United States, but the nearest D.O. schools to Jonesboro are nearly 400 miles away in Tulsa, Okla., and Hattiesburg, Miss. The majority of D.O. schools are privately owned, and demand for enrollment is at an all-time high.
ASU's due diligence process includes considering partnerships with existing private D.O. schools, Hudson said, a model that has proven successful in several states such as Alabama, Arizona, Oregon and South Carolina. ASU officials have already made site visits as part of the preliminary research, he added.
"With this concept, we would not seek state funding," Hudson said. "The school would generate revenue through tuition, research, and external support."
Jonesboro Mayor Harold Perrin is among community leaders who have been involved in the initial discussions to evaluate financial models for the school.
"The city has been an important partner with Arkansas State in our mutual growth through the years, and this appears to be another opportunity to work together and further strengthen our community and region," Perrin said.
Arkansas ranks 49th in the country for physicians per capita, and the demand for health care providers continues to grow as the population lives longer. The United States will need almost 52,000 additional primary care physicians by 2025 to meet health care utilization needs resulting from the Affordable Care Act, according to a 2012 study published in the Annals of Family Medicine. About 60 percent of osteopathic physicians practice in primary care fields such as family medicine, general internal medicine and pediatrics, according to the AOA. The U.S. Department of Health and Human Services has designated several counties in eastern Arkansas as medically underserved areas and populations.
"National data indicate that D.O. graduates tend to practice in the region where they are educated," Hudson said. "This would be welcome news for the Delta — an area in dire need of additional medical professionals."
Chris Barber, president and CEO of St. Bernard's Healthcare in Jonesboro, said the city and ASU in particular would be an ideal site for an osteopathic medical school.
"I am sure the professional medical community would embrace this development and work collaboratively to provide the clinical rotations that are a vital aspect of medical education," Barber said.
NEA Baptist Clinic CEO Darrell King said his organization understands the need for additional medical professionals in Northeast Arkansas.
"A part of the rationale for the investment we are making in Jonesboro is to meet the rising need for primary care in our region," King added.
D.O. schools have proven to be excellent generators of jobs and economic activity in other markets, said Mark Young, CEO of the Jonesboro Regional Chamber of Commerce.
"Adding several hundred professional students to our community, along with the professors and staff needed to operate such a school, would have an enormously positive impact on our community," Young said.
Opportunities for collaborative research with faculty already at Arkansas State, as well as joint appointments for new medical faculty and some guaranteed places for qualified ASU graduates, could be a possibility depending on what the feasibility study indicates, Hudson said.
"Individuals associated with D.O. schools from across the country have been extremely helpful and forthcoming with information during our visits and conversations to date," said Dr. Jason Penry, ASU Chief of Staff, who will oversee the study. "To a person, they have identified Arkansas as ready for such a development. One of our next steps is to identify individuals and institutions that can provide counsel on everything from accreditation and curriculum to operations and facilities."
While often located on or near existing university campuses, D.O. schools typically operate from their own specialized facilities, which include lecture halls, labs, libraries and practical training observation and simulation rooms.
Conversations with representatives of the Arkansas Osteopathic Medical Association (AOMA) indicate that organization supports the concept of locating an osteopathic medical school in the state.
"We will continue to consult with this organization and other practicing osteopathic physicians as part of our due diligence," Penry said.
Hudson said he expects to compile a report and recommendation for Welch and the ASU Board of Trustees before the end of the year.
Quick Facts About Osteopathic Medicine
Doctors of osteopathic medicine practice a "whole person" approach to health care. Instead of just treating your specific symptoms, osteopathic physicians concentrate on treating you as a whole.

Osteopathic physicians receive special training in the musculoskeletal system so they better understand how that system influences the condition of all other body systems. In addition, D.O.s are trained to identify and correct structural problems, which can assist your body's natural tendency toward health and self-healing.

D.O.s help patients develop attitudes and lifestyles that don't just fight illness, but also help prevent disease.

To become a D.O., an individual must graduate from one of the nation's osteopathic medical schools, accredited by the American Osteopathic Association's Commission on Osteopathic College Accreditation. This accreditation is recognized by the U.S. Department of Education.

The curriculum at osteopathic medical schools consists of four years of academic study. Reflecting osteopathic philosophy, the curriculum emphasizes preventive medicine and comprehensive patient care. Throughout the curriculum, osteopathic medical students learn to use osteopathic principles and osteopathic manipulative treatment to diagnose illness and treat patients.

After completing osteopathic medical school, D.O.s obtain graduate medical education through internships, residencies and fellowships. D.O.s specialize in all areas of medicine, ranging from such primary care disciplines as family medicine, general internal medicine and pediatrics to such specialized disciplines as surgery, radiology, oncology and psychiatry.

D.O.s are complete physicians, fully trained and licensed to prescribe medicine and to perform surgery.

Many D.O.s incorporate osteopathic manipulative treatment into the care they provide. With OMT, osteopathic physicians use their hands to diagnose illness and injury and encourage your body to heal itself.

D.O.s are one of the fastest growing segments of health care professionals in the United States. By the year 2020, more than 100,000 osteopathic physicians are expected to be in active medical practice.

Approximately 60 percent of practicing D.O.s specialize in such primary care fields as family medicine, general internal medicine and pediatrics.

D.O.s represent more than 6.5 percent of the total U.S. physician population.

Many D.O.s fill a critical need by practicing in rural and other medically underserved areas.

D.O.s have treated U.S. presidents and Olympic athletes.
Source: American Osteopathic Association