Arkansas State Debate Team wins IPDA Team Debate National Championship
04/14/2013
JONESBORO, Ark. — The Arkansas State University Debate Team brought another national championship trophy home after capturing the International Public Debate Association Team Debate National Championship. The national title marks the second in the 2012-13 academic year for ASU after the Red Wolf rugby team won collegiate 7s in December.
The tournament was attended by over 200 debaters from 10 states across the U.S. It was hosted at the University of Arkansas-Monticello. The victory marked the sixth consecutive win in debate tournaments for ASU.
The team of Micah Christensen and Ken Corbit ultimately brought home the trophy in a tightly contested final round against the hybrid team of Blake Tucker from the University of Arkansas, and Lucas Indore of the University of Arkansas-Monticello.
"We really had to have a lot go right to win a tournament of this caliber," said Dr. Chris Harper, coach of the Debate Team. "I believe we won four straight 2-1 decisions. That shows how tough the competition was and how well our team held up under the pressure. To be honest I wasn't surprised because Ken and Micah have been the most dominant team on the circuit this year. Going into this tournament they had already won the University of Tennessee, LSU, LSU-Shreveport competitions, and finished fourth at the International Forensics Association tournament hosted in Antwerp, Belgium.
"I can't say enough good things about our senior debate captain Ken Corbit. To add to the National Tournament, Ken was also selected as a Debate All-American by the Phi Kappa Delta Forensics Association. This is the most prestigious individual award bestowed upon a collegiate debater," continued Dr. Harper.
"I think I speak for our entire squad when I say that we are proud to represent ASU and do our best to let the world know the high quality of students that we produce. These types of successes wouldn't be possible without the amazing support provided to us by the administration at Arkansas State University. We are very appreciative of their support."

In addition to the two national titles this year, ASU has also won championships in football (1970) and Moot Court (2009).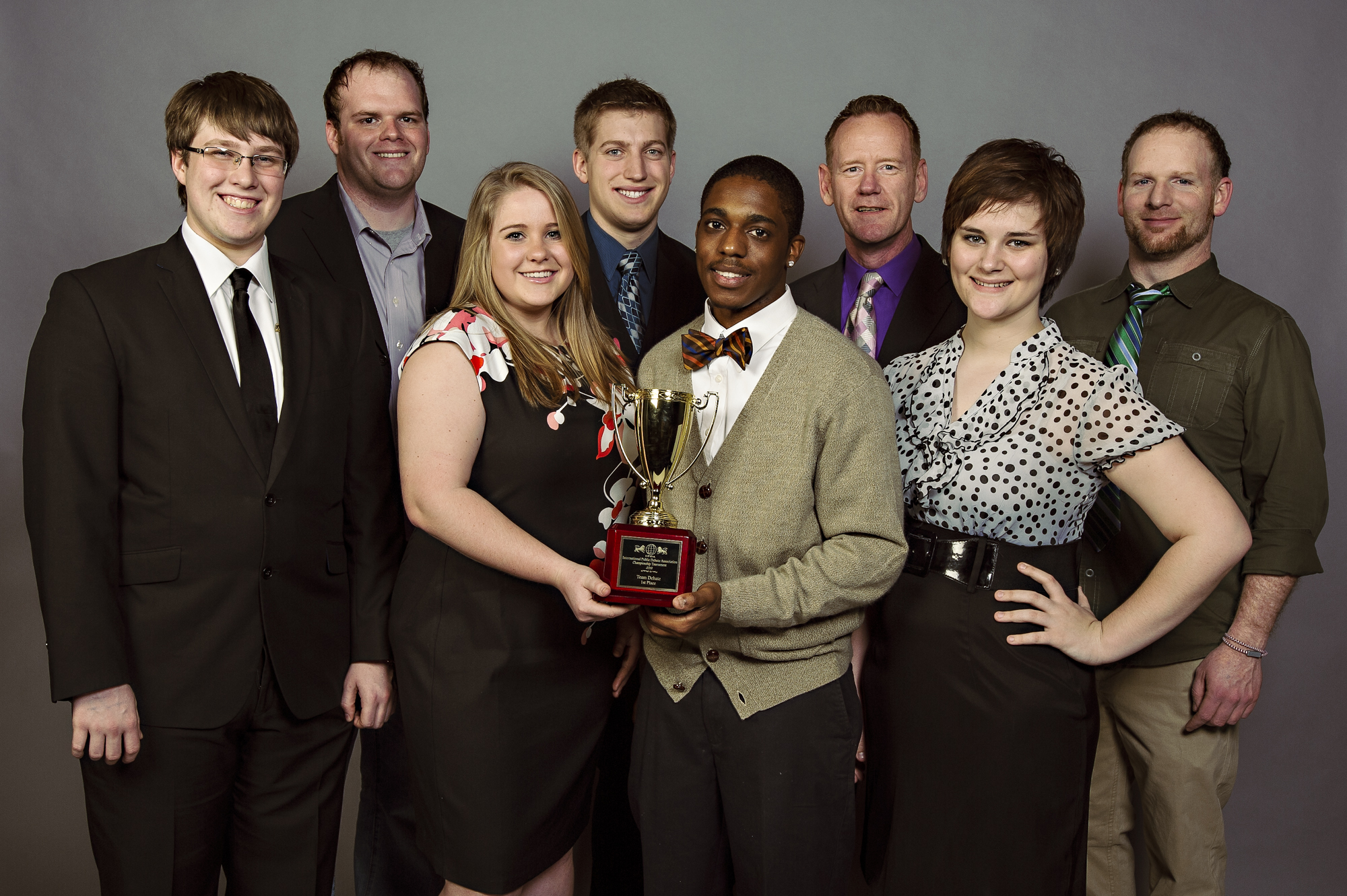 (

From left) Front: Lakin Cathey, Colton Gilbert, Samantha Grooms. Back: Benton Bajorek, Clint Simpson, Micah Christensen, Ken Corbit, Mike Gray.
Colton Gilbert and Mike Gray are Graduate Assistant Coaches.