A-State Softball Club Splits Doubleheader with Mineral Area
02/23/2020
JONESBORO – Arkansas State University's club softball team finally caught a break in the weather and was able to play a two-game matchup with Mineral Area College in Missouri over the weekend. The two schools split with Mineral Area taking the first game, 17-8, and the Red Wolves won the second game, 13-9. A-State has not played during the last two weeks due to inclement weather and poor field conditions.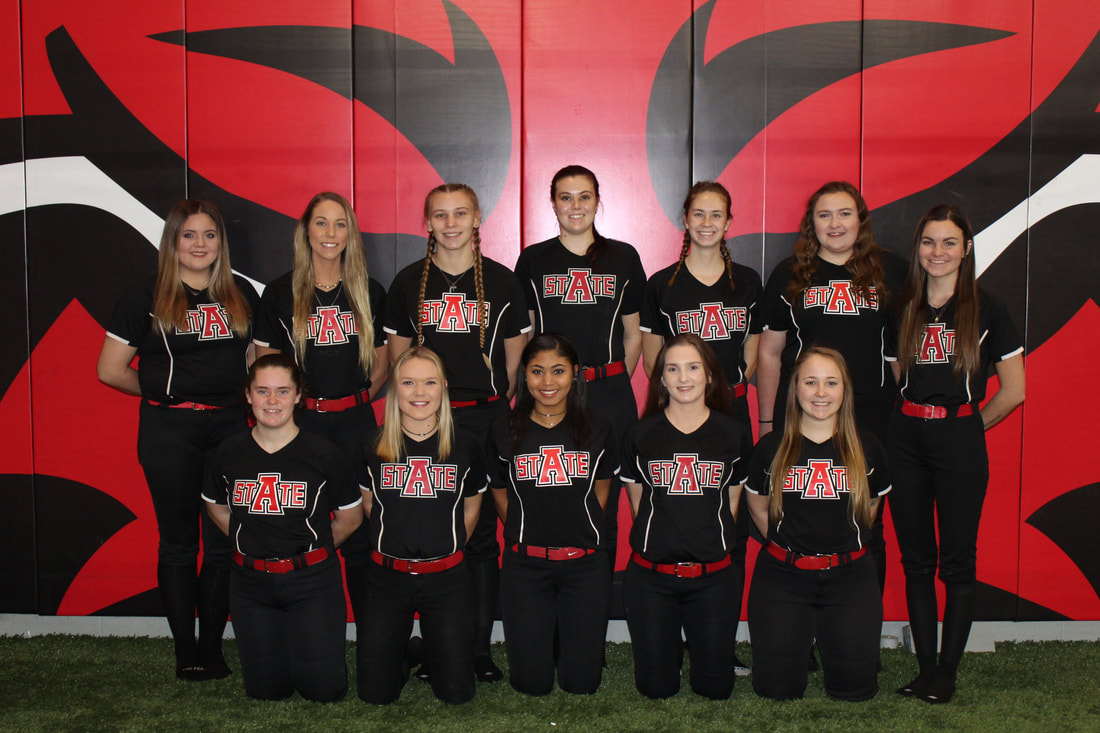 2020 Arkansas State University Softball Team

During the two games, A-State showed the hot bats with 22 runs and had the early lead in the opening battle. Junior Keely Curtis of Harrisburg, Rebecca Treat of Mulberry, Lexi Betts of Camden and Marissa Spence of Tyler, Texas, led in hits, while Betts and Taylor Tiffany of Blytheville shared the mound. Tiffany threw two-thirds innings to start and Betts finished up.
Defensively, freshman Elizabeth Shellenbarger of Beebe played shortstop and had the most chances in the field with five.
Things began to look up in the second outing with the Red Wolves scoring four runs in the first inning and never gave up the lead. Tiffany and Betts drove runs in with respective home runs in the first and second innings.
Arkansas State's bats continued to be on fire with Curtis, Emily Wilson of Oak Grove, Mo., and Treat leading their team in hits. While the Cardinals of Mineral Area tallied 12 hits, it was not enough to claim the win.
Junior Courtney Foreman of Crossett earned the victory for A-State only allowing 12 hits and nine runs with four strikeouts in seven innings.
Sunday's two games with Lyon College were cancelled due to weather conditions.