A-State's First-Year Retention Rate Sets Record
09/15/2015
JONESBORO – Along with rising fall enrollment, Arkansas State University announced a record first-year retention rate of 76.1 percent for the 2015 fall semester.
Above both the state of Arkansas public university (71 percent) and Southern Regional Education Board peer (72 percent) averages, A-State's ability to return more than three-fourths of its freshman class indicates continued success of the university's retention programs.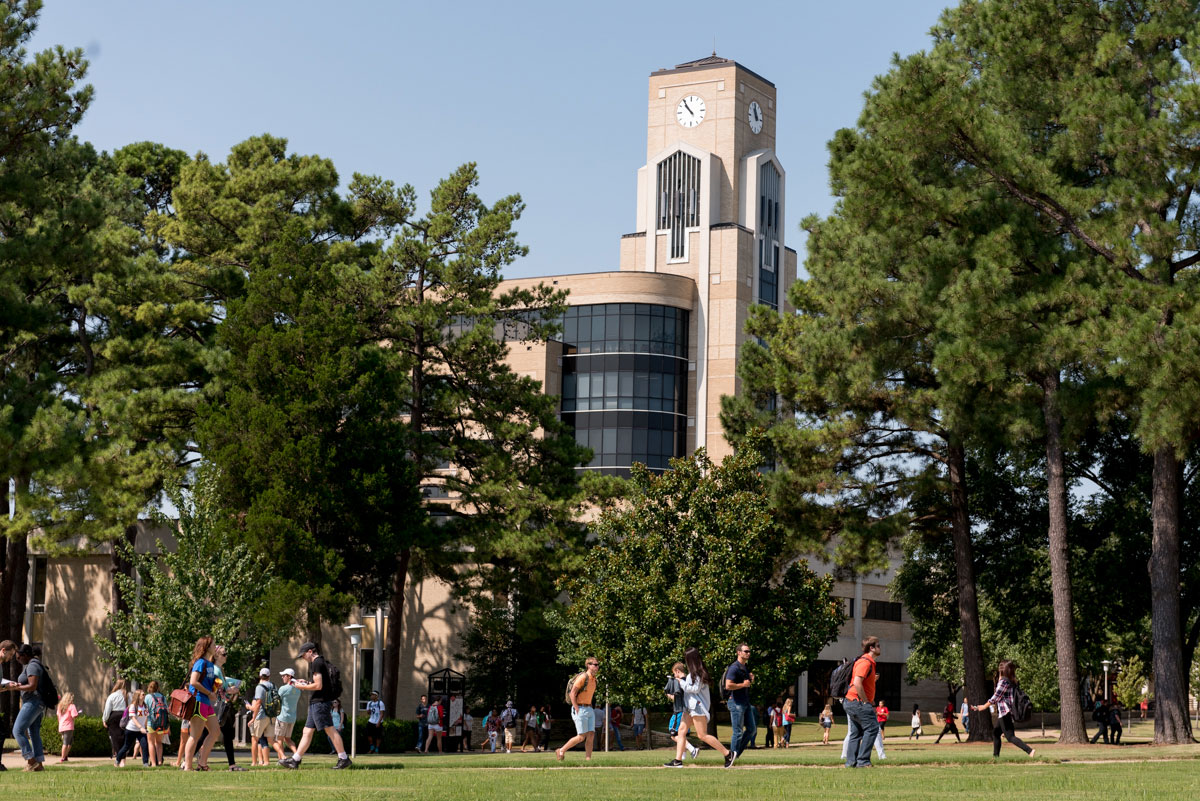 "We are committed to retaining, supporting and graduating students who can become the leadership and economic engine of our state's future," Chancellor Tim Hudson said. "Creating programs to support first-year students and building a campus environment that is seen as a destination university moves us toward the goal of increasing the number of Arkansas State graduates."
A-State's retention rate climbed from 70.4 percent in 2011 to the current 76.1 percent. The growth corresponds with a new academic program directed at freshmen, a renaissance of campus life and an increase in the university's admission standards.
"Being a destination university means providing our students a campus experience that attaches them to their studies, to their faculty and to each other," Vice Chancellor for Student Affairs Rick Stripling said. "We have seen record occupancy levels in on-campus housing the past three years and record participation in student life groups. We believe that is helping more students find the family and community they are looking for at Arkansas State."
One of the key investments in retention is Arkansas State's award-winning First-Year Experience program. Named one of a handful of Apple Distinguished Programs for its innovative use of technology, every incoming first-year student takes an FYE course related to their respective academic area.
"Giving our students the opportunity to work together with peers in the classroom and providing them the right tools to succeed as university students is the goal of the FYE courses," Provost Lynita Cooksey said. "Having a faculty that understands the need to assist our students in their transition from high school to university life is essential to our rising retention rate."
The increase in retention represents a significant change from a decade ago when A-State's first-year retention dipped to 65.4 percent in 2004.
# # #